For the 3rd consecutive year, Australia's Sydney-based
"Gladesville Ryde Magic"
Academy visited Greece and spent an amazing week organized by
Olympiacos
!
Twelve kids, aged 12 to 19, made the trip, together with a group of 11 parents and coaches, to Greece to train in the Olympiacos Academy premises in the Rentis Training Center; so, for a few days, they became our club's new members.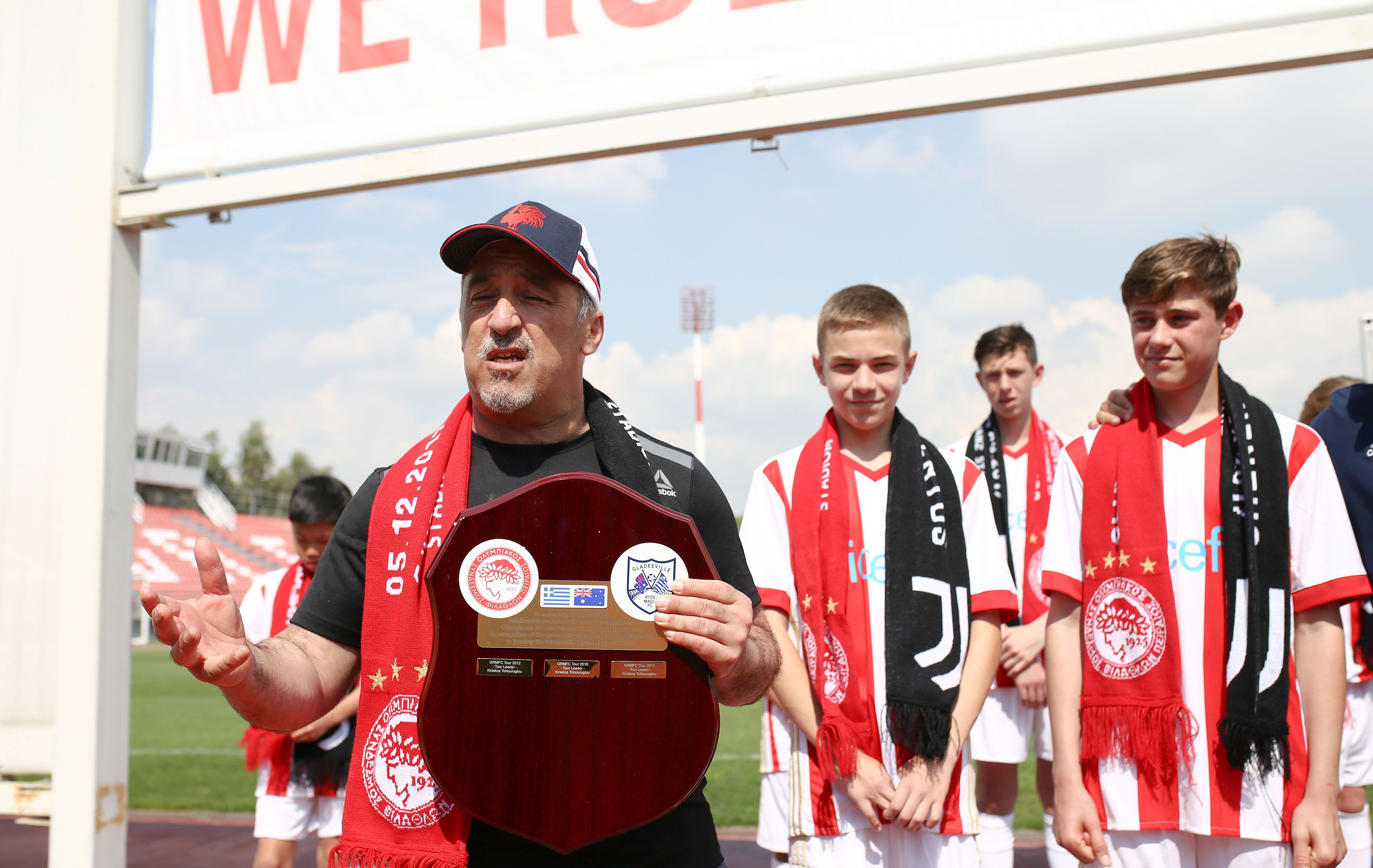 The delegation was headed by
Olympiacos
veteran goalkeeper, Mr Kyriakos Tochouroglou, who, together with Mrss Giannis Kolettis and Giorgos Ganiatsas, organized this trip from Australia to Greece assisted by Olympiacos.
Mr Giannis Kolettis, on behalf of "Gladesville Ryde Magic". Thanked our Club and Vice-President D' Giorgos Pavlou for their hospitality, whereas Mr Tochouroglou said: "Olympiacos has always been my home. They always receive us with love and embraces kids coming from such a far-away country to learn about Greece and train in the Olympiacos Academy. Thank you for everything".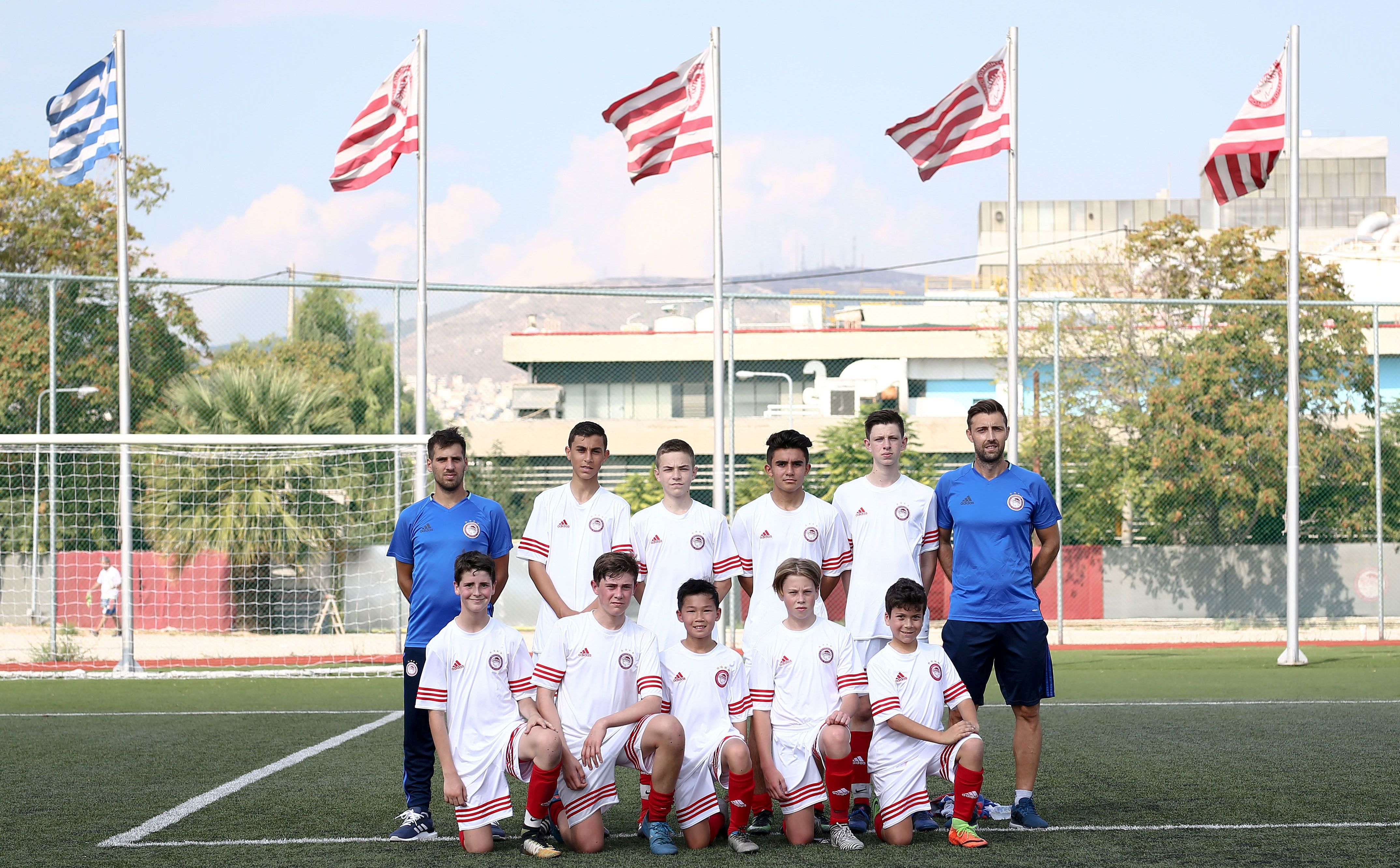 These young players had the opportunity to train along the rest of Academy kids from September 25th to 29th at the Olympiacos facilities in Rentis; on Saturday, they visited our School in Vari and played a friendly match.
During their stay in Greece, they also had the chance to attend the Super League fixture between Olympiacos and Atromitos Athens and their respective U-20 Superleague match. Some of the kids were lucky enough to accompany players while entering the "G. Karaiskakis" pitch and others had their photographs taken with our team's players Dimitris Nikolaou and Thanassis Androutsos.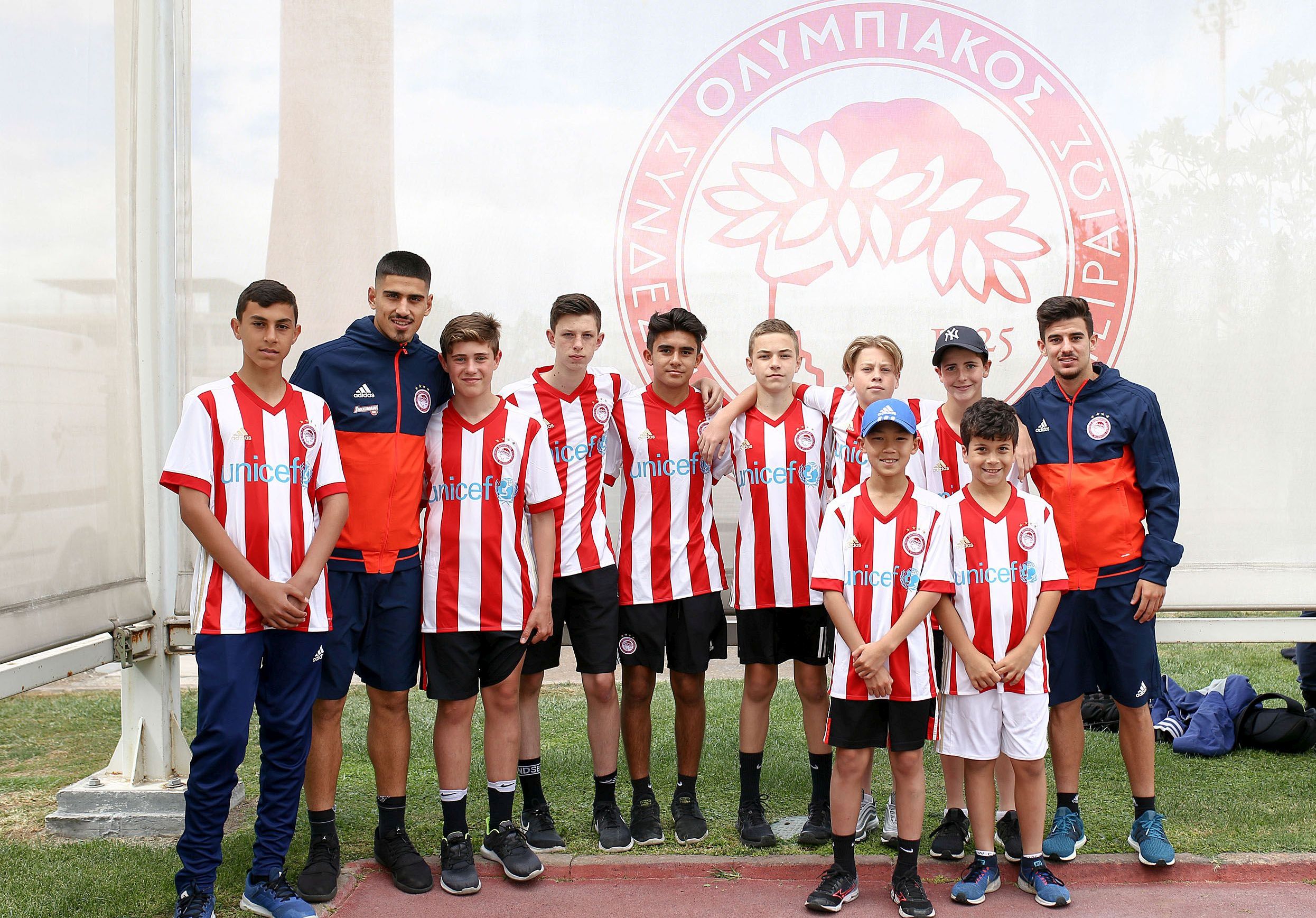 On the Juventus-Olympiacos matchday, the entire delegation dined at V' ammos and then watched the match dressed with our side's traditional scarfs; while in Greece, they also visited the Rentis Training Center, "G. Karaiskakis" stadium and our "
Red Store
".
Their schedule was not all about Olympiacos, since they visited the Acropolis Museum and the Sacred Rock of Acropolis, the "Kallimarmaron" stadium and Athens's old quarters.The Sydney-based club, whose Football School has been in partnership with Olympiacos since 2012, set a date for visiting the Legend anew in 2018!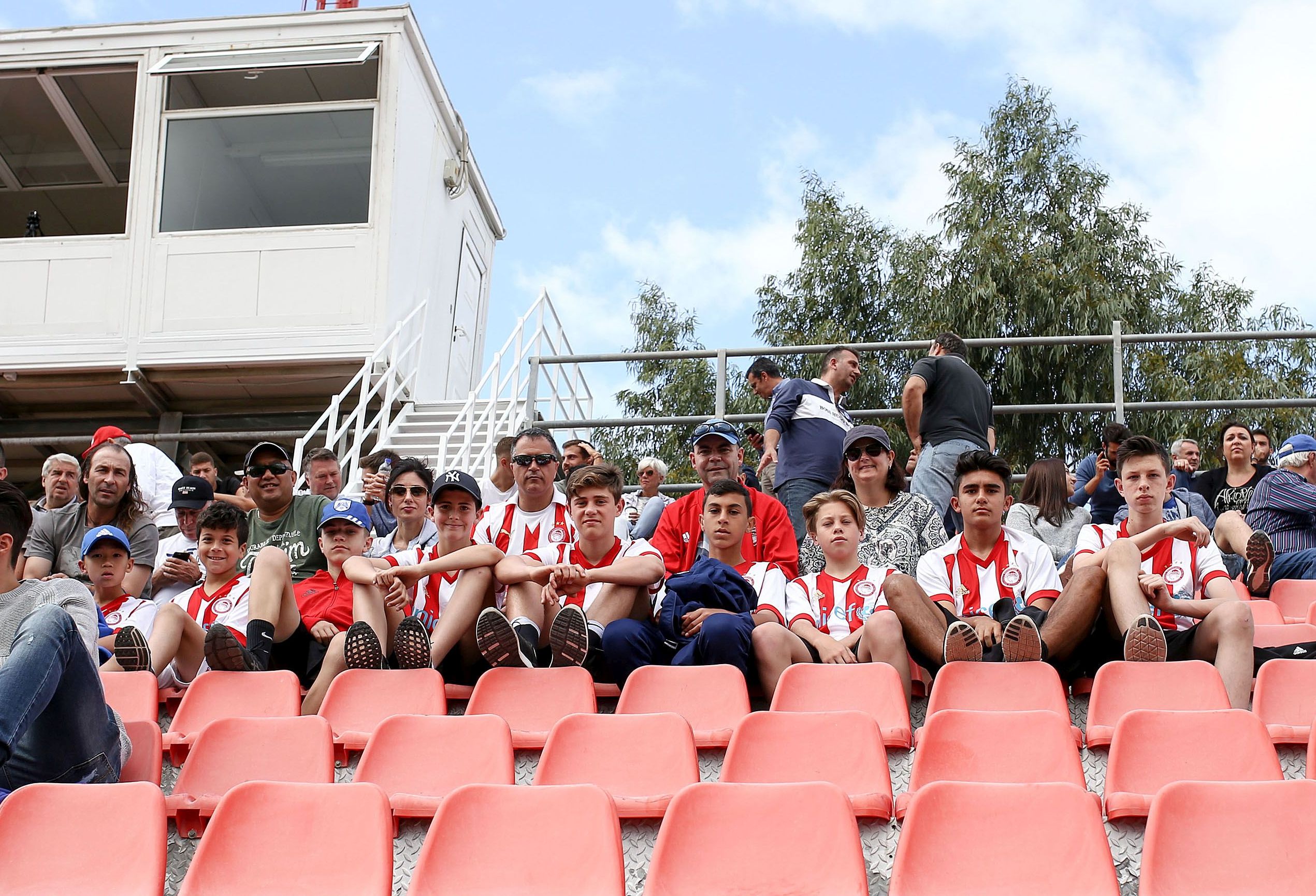 if($photolist) { ?>