The iconic Liverpool captain Steven Gerrard spoke on Olympiacos TV at the gala organized for famous Englishman's foundation, the "Steven Gerrard Foundation".
Gerrard thanked once again Olympiacos for playing the friendly match in Anfield, spoke very highly of our club's President, Mr Vaggelis Marinakis and his donation, and also sent his own message to Olympiacos supporters.
These are the quotes of Steven Gerrard on Olympiacos TV in detail:
Steven, that was a special day, a big friendly match and an equally magnificent gala dinner. What are your feelings?
"Very emotional. I need to give Olympiacos and the whole club a special thank you from the bottom of my heart. The game was a very good match, a very good test for both teams; it was played in the right spirit. When we started speaking to Olympiacos, it was so easy to arrange this occasion, the game and also the dinner.
So, Olympiacos will always have a special place in my heart and if there is anything I can do to return this huge favor, I'd love to do it".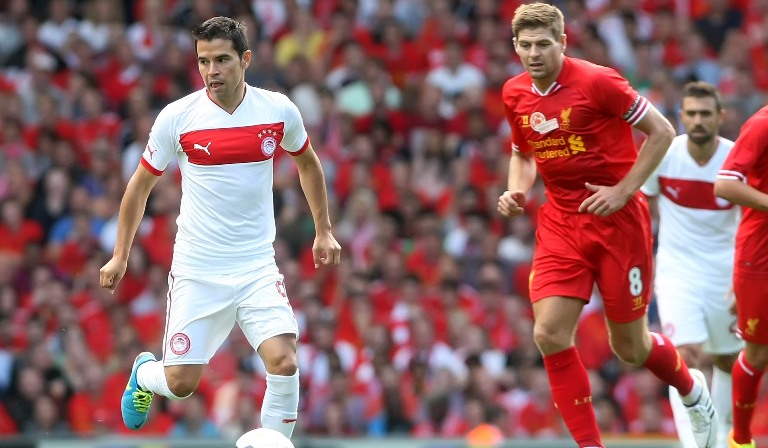 Tonight, the President of Olympiacos announced here a very big donation to the "Steven Gerrard Foundation". How important do you think charity is in these difficult days for the people?
"Unfortunately, all around the country and especially here in Liverpool there are a lot of children who need help financially or kids who are very ill; and people in my position should help this people.
The President of Olympiacos is so generous in his gesture to donate this amount of money, this was so special. And as I Said, the President and the club will always have a special place in my heart and I just hope in the future I can do some to return for the club."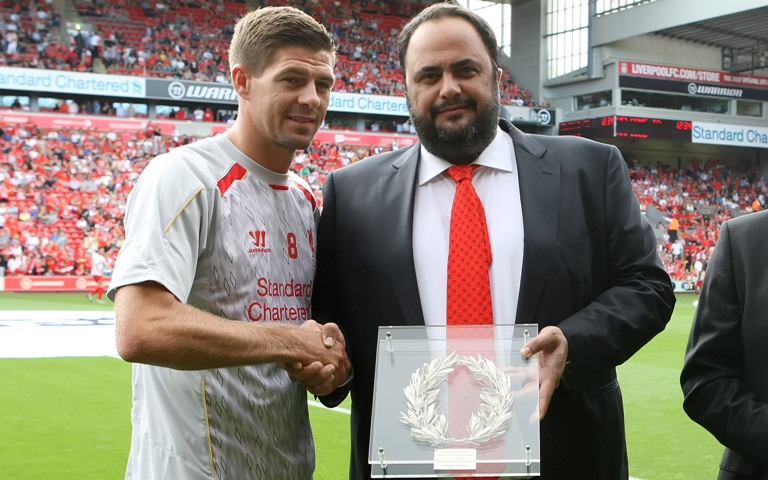 Would you like to send a message to Olympiacos fans in Greece?
"Yes, yes. I'd like to send a huge message to Olympiacos, the whole club. I wish them all the best in the future. I hope they are champions next season and I wish them all the best in the Champions League.
They are fantastic supporters, they are in a huge football club and I cannot help them enough!"
To watch the video, click HERE.