Apart from its great charitable dimension, our side's friendly against Bilbao offered some unique, moving moments; a really dear person to Olympiacos people, Ernesto Valverde, has returned to "G. Karaiskakis" Stadium!
Amidst excitement and moving emotions, our side's President, Vaggelis Marinakis, honored the Basque coach for his contribution to the club!
Before kick-off of the friendly against Bilbao at "G. Karaiskakis" Stadium, Vaggelis Marinakis presented Valverde with a memorabilia and a frame holding the collective "Olympiacos for Life" t-shirt!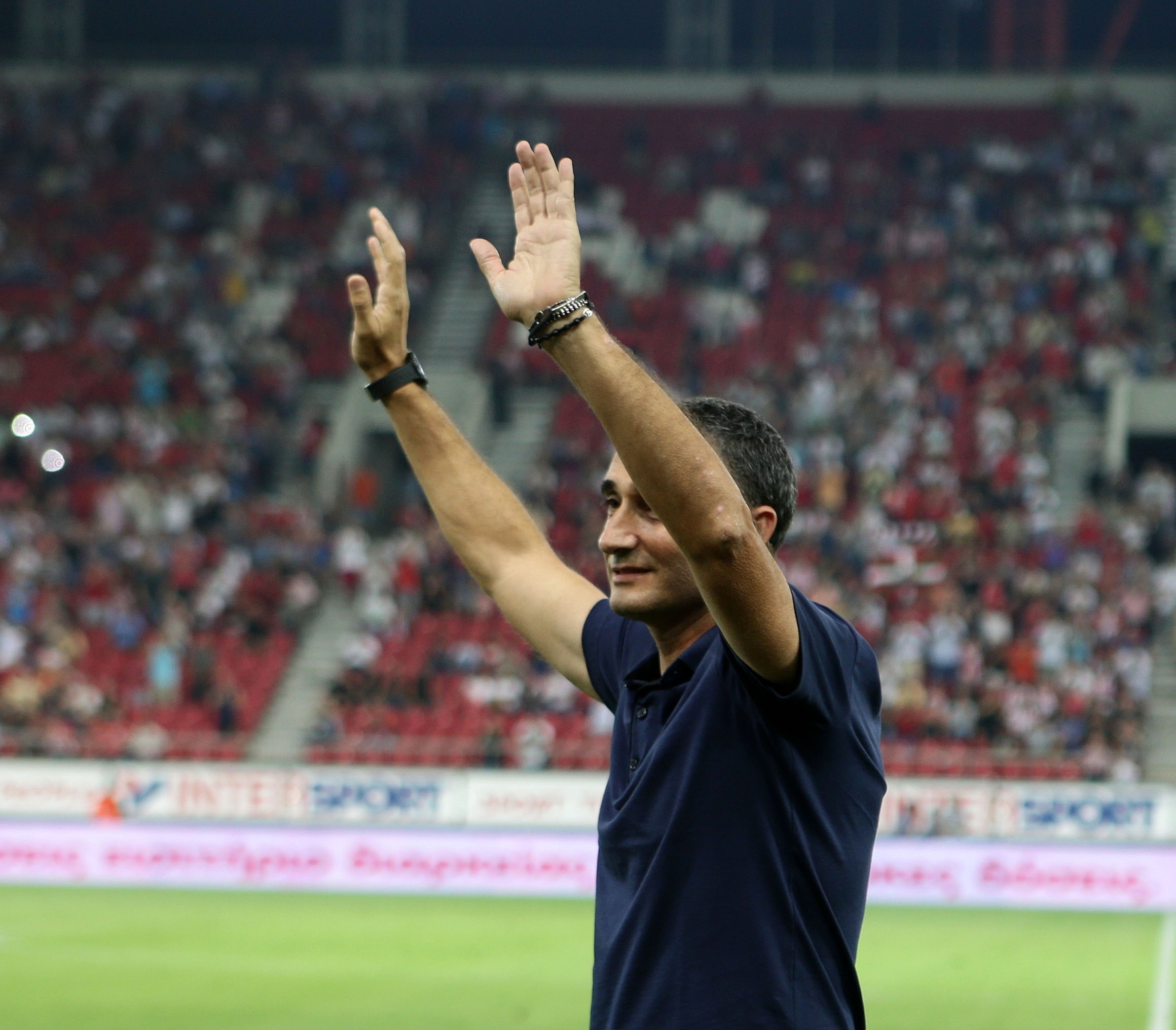 Valverde was hailed and applauded by our side's fans and experience a really strong moment.
Also, Bilbao's coach was honored by our Vice-President, Savvas Theodoridis, who was the one to confer this frame with the Legend's collective t-shirt to him!
Olympiacos proves that it is a club that does not forget those who had offered a lot to the team and Athletic Bilbao's current coach is an individual, who during both his spells at the side's bench has both given and taken a lot!
Watch the video HERE.