An utterly moving story, which demonstrates a man's unselfish love for our Olympiacos, unfolded across the Atlantic last summer!
The Legend travelled to the US and Canada in order to participate in the ICC and many of our expatriate fans attended the matches to support our side! Then 79-year old Dimitris Bolos was one of them in the match against Manchester City in Minneapolis.
Upon listening that our team will be in the US, where he immigrated in 1960, he had the will of watching all the matches –he used to watch them all in the TV- to be played although he lived in Florida and Olympiacos was not to perform there. So, the most feasible thing to do was to go to Minneapolis where the Legend would take on Manchester City; for that reason, his nephew who lived there, had already bought a couple of early bird tickets!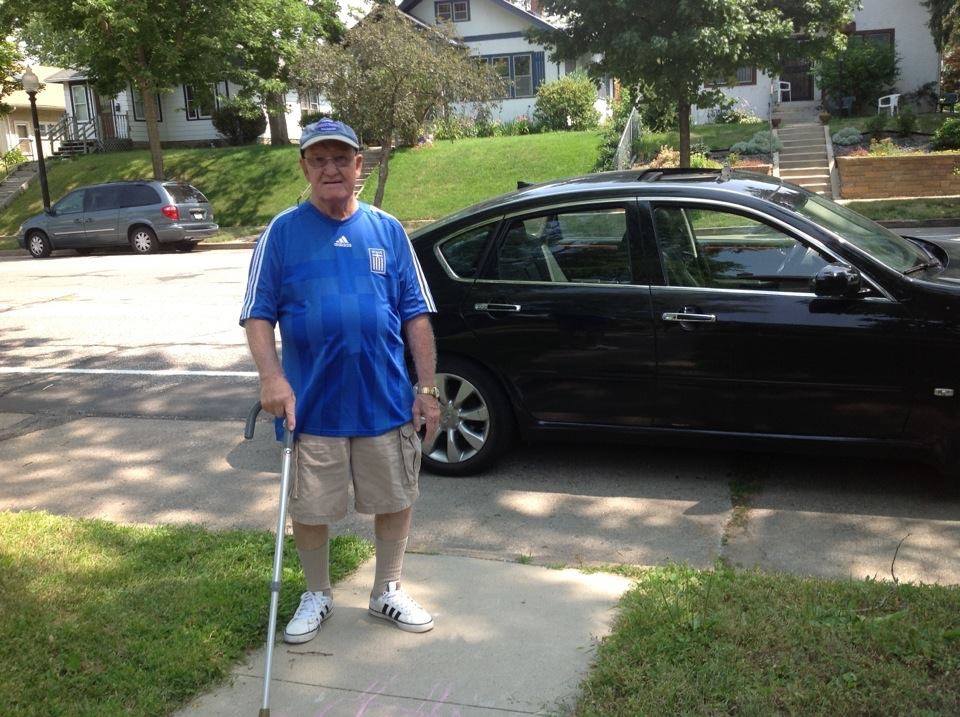 However, Dimitris Bolos was diagnosed with cancer last June and despite his chemo-treatment, he never thought for a moment of losing the match of his beloved club! You see he was a genuine guy from Piraeus, and an Olympiacos athlete in his teens. Despite difficulties in moving, he went to the stadium and as witnessed in a letter written by him, he returned home a happy man following his team's win, managing thus to forget the hardships of his illness!
In fact, after returning home, he wrote: "Today, Sunday August 3rd, I went to church to thank God for enabling me to travel 2,000 miles away from my home in Florida to Minneapolis, Minnesota, for the birthday of my beloved 4-year old niece, Chloe. Thus, I was given the opportunity of watching and enjoying, maybe for the last time in my life, the victory of my beloved side against Manchester City. In spite of my 55 years living the US, I still consider myself a true offspring of Piraeus, a "gavros""!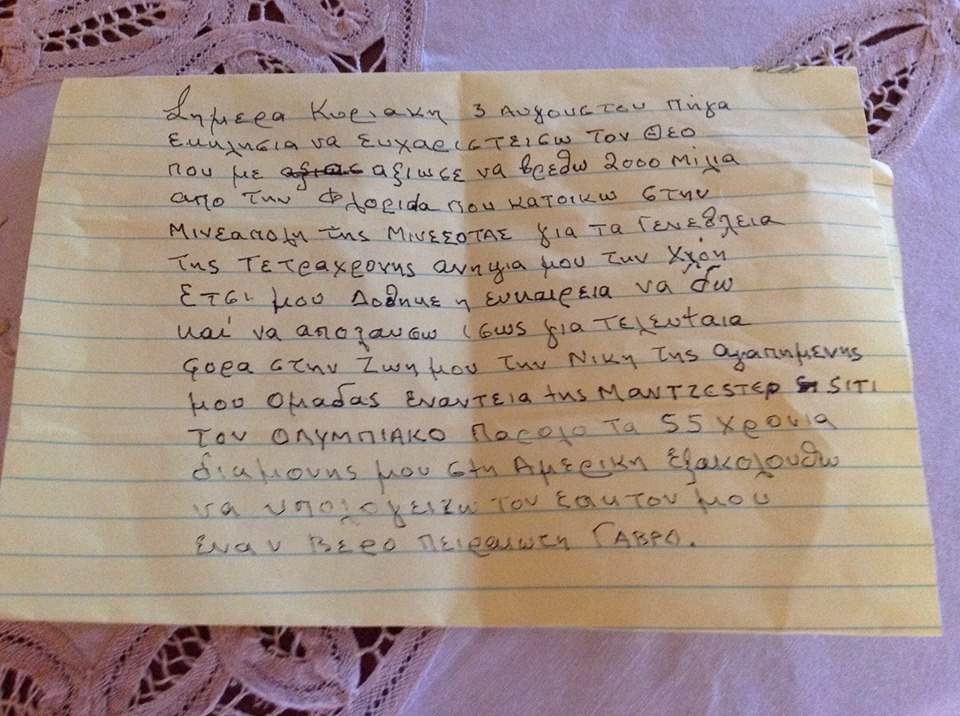 A few months later, on October 3rd, 2014, in particular, he succumbed to his illness, and as stated in his letter, the fact that he watched his beloved Olympiacos for the last time, it had filled him with joy!
This is the essence of selfless love! Dimitris Bolos, you will be missed!