The Legend greeted some special guests on Monday and Tuesday. Students from the United States and more specifically the Stanford Business School came to Greece with the sole purpose of visiting the Olympiacos facilities and meeting our club. Stanford Business School, a faculty of the University of Stanford, one of the most important American universities, picked Olympiacos as a subject of research as part of its students' educational trip!
In the context of their European trip for the training of the students in sports matters, the members of the Stanford delegation chose to visit and get acquainted with two top clubs, Olympiacos and Chelsea!
The students, after their visit on Monday to the Rentis Training Center and their tour to the facilities, were given the opportunity on Tuesday to attend an official presentation that was held in the "Georgios Karaiskakis" stadium. The Managing Director of FC Olympiacos, Mr Ioannis Vrentzos, together with Konstantinos Kardiasmenos, the Commercial, Corporate Communication and Social Awareness Director, presented the history of Olympiacos as well as the existing structure of the Professional Club.After that, they were asked many questions by the students about all subjects pertaining to the operation of the club so that Olympiacos not only can remain competitive, but also keep collecting titles!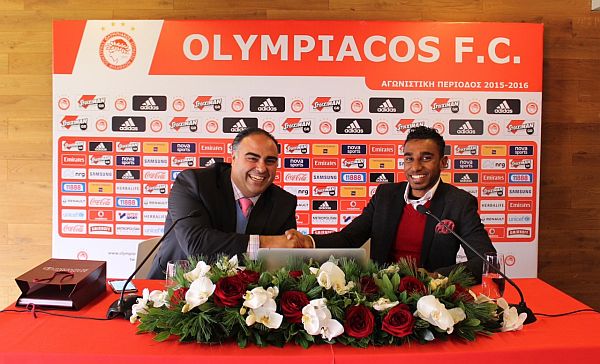 "Olympiacos truly stands out from many sports organizations in the way it supports and creates opportunities for success and distinction, in a variety of sports!Very few organizations globally have so many and broad distinctions in so many sports as Olympiacos," said Merel Witteveen, the silver medalist in Beijing 2008 and second-year student in Stanford GSB.Her statement clearly captures the respect shown to the Legend by everyone abroad.
"The magnificent atmosphere was palpable the moment we entered the 'Georgios Karaiskakis' stadium.It's clear that when you talk about Olympiacos, you talk about a world-class club, with great history and respect to its culture and roots," pointed out the head of the delegation of students, Mr Bryant Andrew Barr.