Hope (elpida in Greek). A word imbued with such a great "weight". A word synonym to a way of life. An attitude to life for certain people and Clubs such as the Legend.
Olympiacos, the country's greatest club, visited for the 7th consecutive year the "Elpida" Association of Friends of Children with Cancer.
Led by its President, Mr Vangelis Marinakis, the entire football division visited the young yet so great fighters of life and handed out gifts and, most importantly, the thing the association is named after: Hope.
It is a long and hard fight. It may seem an uneven fight. However, with the support of men such as the administrative leader of the Piraeus club and families such as the vast family of Olympiacos, everything can improve and the future can look brighter and more optimistic.
The President of the "Elpida" Association Mrs Marianna Vardinoyannis gratefully said this, pointing out the major contribution of Mr Vangelis Marinakis himself and Olympiacos in general, honouring him with the Elpida's statuette. She also said that Mr Marinakis is an example that others should follow given that he was the first to set the good example by becoming a bone marrow donor, an example others should follow too. This is in any case undoubtedly the most important and in fact priceless thing, always together with his given and constant financial support to the association.
Mr Marinakis said that Mrs Vardinoyannis does a most important work and promised that he will always support Elpida's children. Christian Karembeu, strategic advisor to the administration, and the team's coach Marco Silva said that they are moved and at the same time happy to have contributed to the association. The same was true for the players Chori Dominguez and Tassos Avlonitis.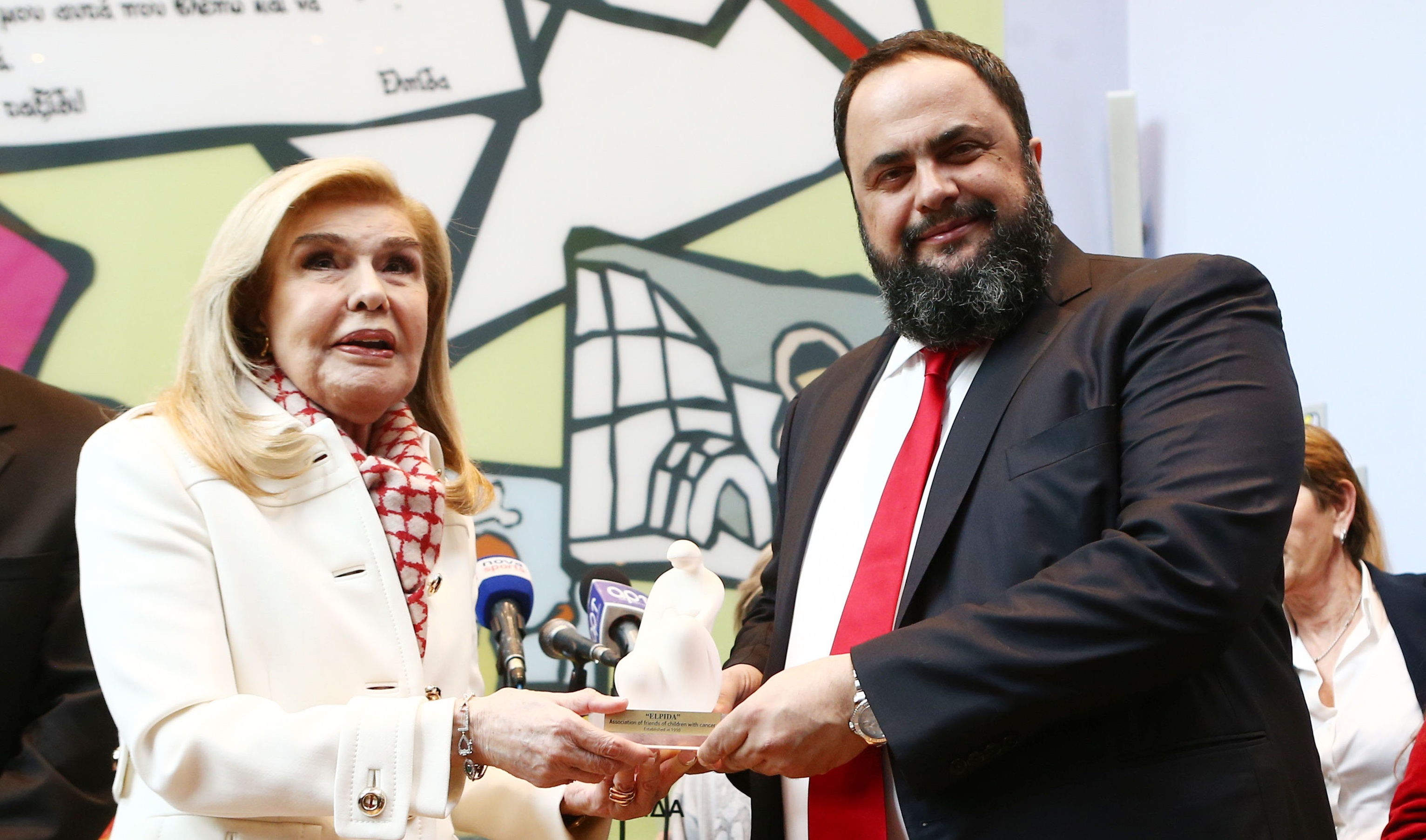 Watch the relevant video:
To see the photostory, click HERE.