Beijing Enterprise FC's U-17 visit in Greece went on and the menu featured both the official dinner hosted at "V'ammos" restaurant and a friendly match between our Academies; a program in the context of Olympiacos FC's plan of strategic development in China and our countries' collaboration in terms of football bringing clubs closer.
The Beijing Enterprise FC delegation dined at the "Vammos" restaurant in "G. Karaiskakis" and enjoyed some Greek hospitality and fine food. The official Olympiacos FC club dinner to the Chinese club delegation was attended by "THRYLOS SA" President and CEO George Pavlou and Mayor of Piraeus Giannis Moralis.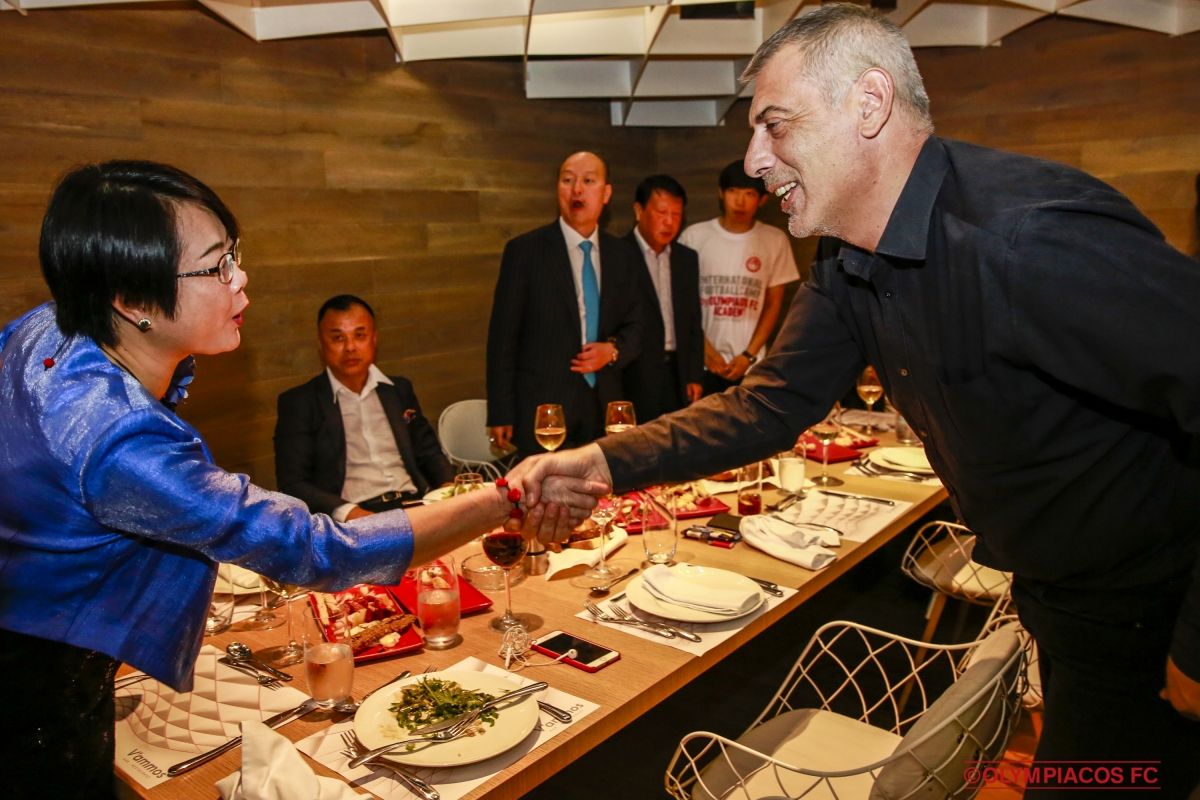 The dinner was also honored by the presence of the wife of HE the Ambassador of China in Greece Ning Yi and, of course, Beijing Enterprise FC General Manager Yang Junsheng, as well as International Young Leaders Club Chairman Hu Zhirong.
Mr George Pavlou, in his address to the wife of HE the Ambassador of China and the entire delegation, stressed the following: "I would like to welcome you at the "G. Karaiskakis" stadium and in Greece; I also bring you greetings of our President Vaggelis Marinakis who couldn't be with us due to other engagements. We are so glad to have you with us. Our countries share in common they represent the world's oldest and biggest civilizations. Apart from that, we have another point in common, that is our love for football. By means of this program, integrated in our President Vaggelis Marinakis' social work, you will be able to meet parts of our culture our country and also our philosophy on football. I wish this will be just the beginning and such visits will continue because I think it is really important to bring children from various countries together and allow them to exchange views and experiences. I hope you have a great staying, enjoy yourselves and return to China filled with more experience and happy memories".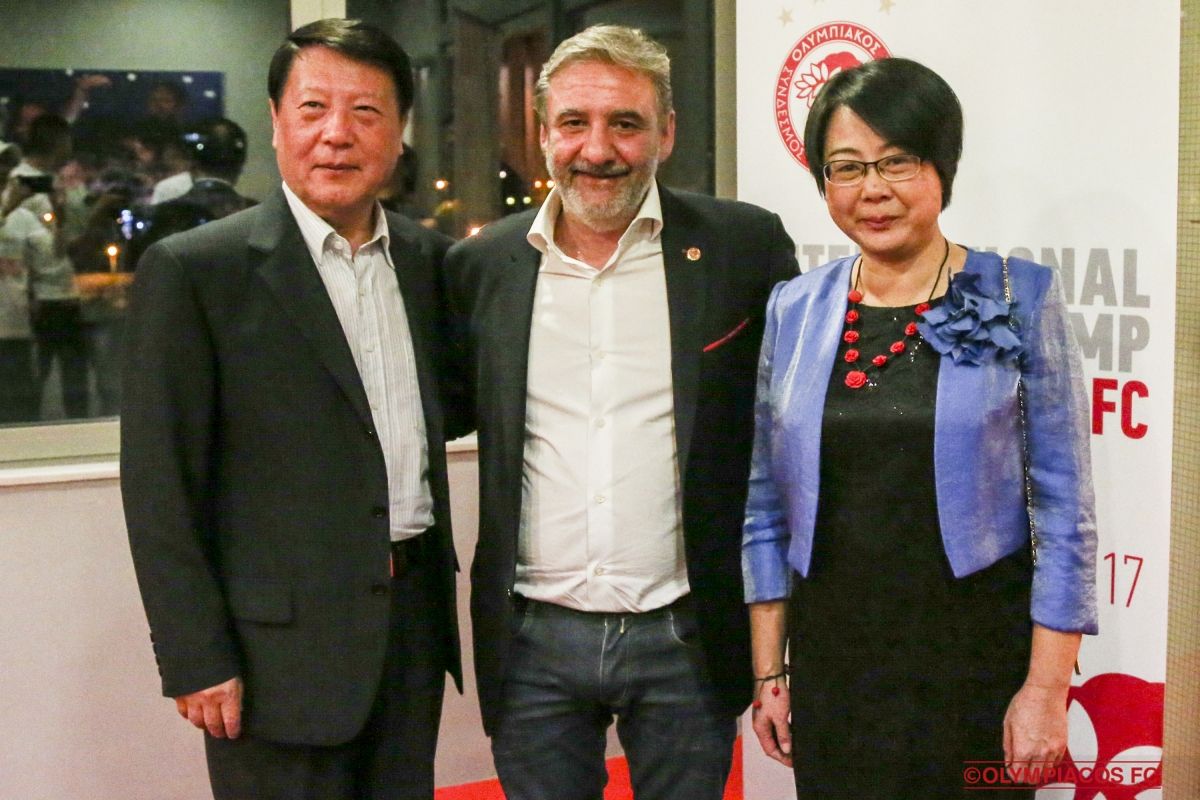 Both teams members, after dinner, had the opportunity to discuss on football matters and our peoples' cultures, whereas the Chinese outfit's U-17 team players competed against… each other for the best selfie with illuminated "G. Karaiskakis". From Olympiacos FC side, the dinner was attended by Brand Management Director Penny Lagka, CSR Director Domenicus Massoulas, Academy executives Kyriakos Karataidis, Nikos Topoliatis, George Amanatidis, Tassos Pantos, Football Schools Network Director Vassilis Nanos and other Olympiacos FC officials.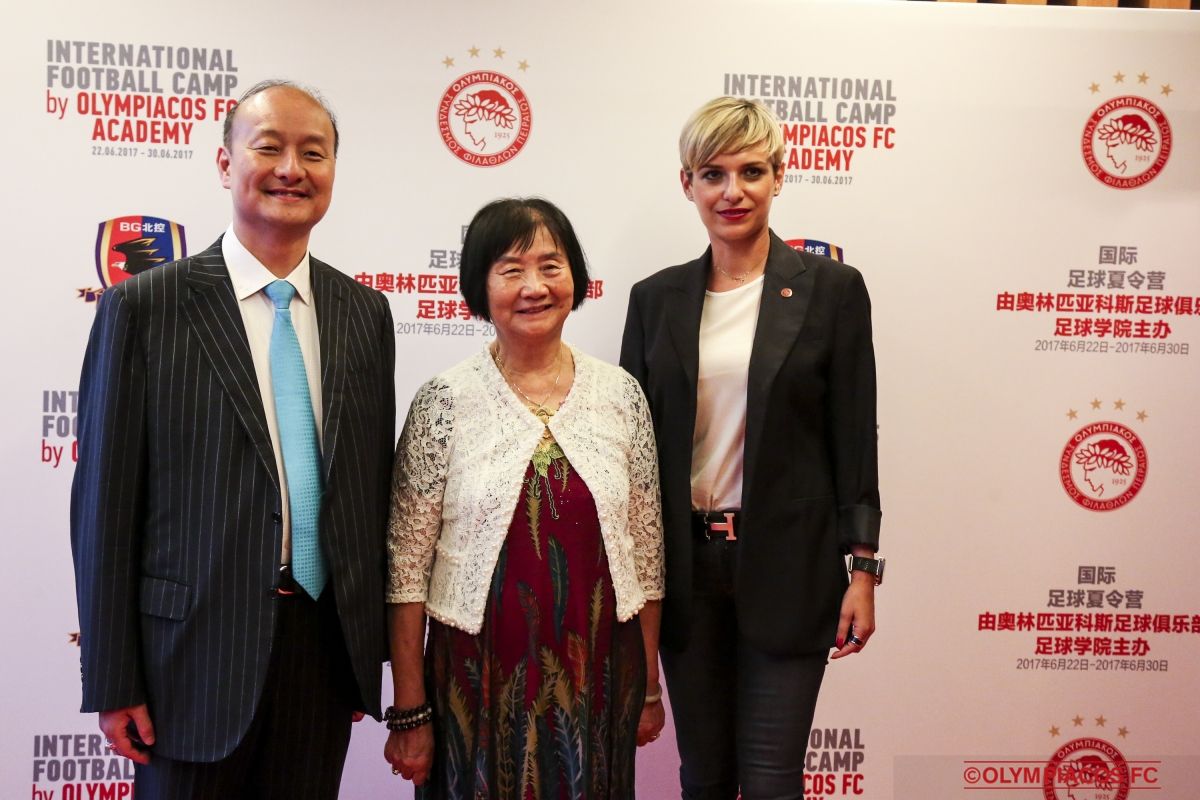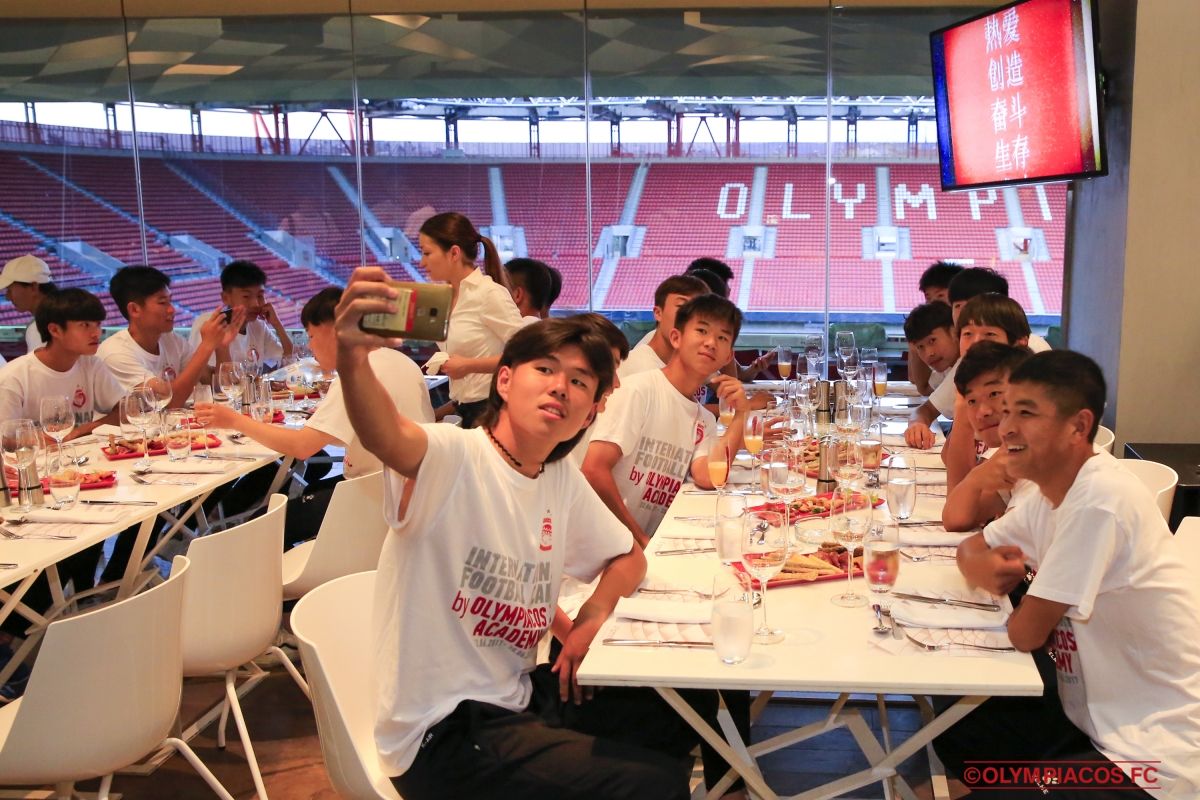 The players of Beijing-based Club, following a day featuring visits to the Piraeus Archaeological Museum and "G. Karaiskakis", left "V'ammos" on time since they were finally to play, following two training sessions in Greece, their first friendly match!
The gates at the Olympiacos' Training Center in Rentis opened, Saturday morning, at 09.30 to welcome the Beijing Enterprise FC squad. Olympiacos academy players and coaching staff received the Chinese delegation; everything was ready for this great friendly between Greece and China's Academies.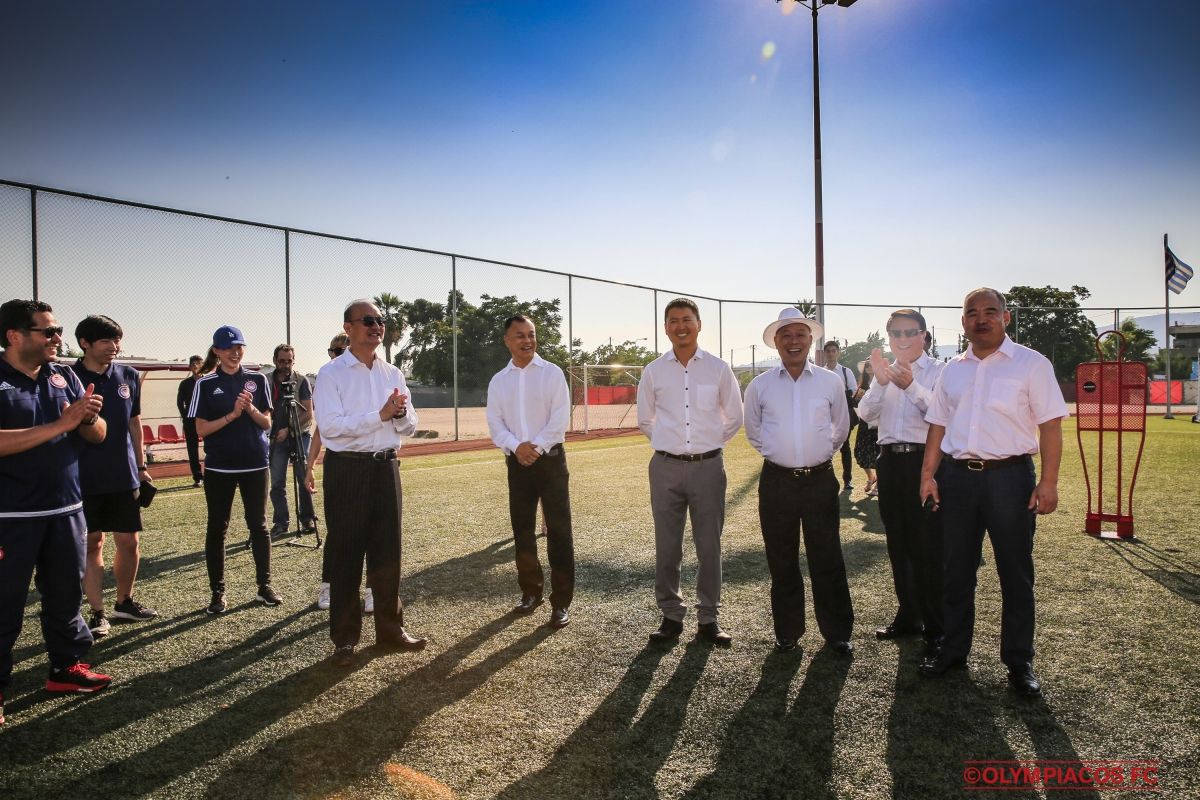 Both coaches asked their players to enjoy the match and after both captains exchanged their club banners, the action started. The match had many beautiful moments and highlights, including 4 foals scored. What matters is that all players who were capped had a great time and sent a message that football knows no borders and the bridge created between Greece and China is built on solid foundations.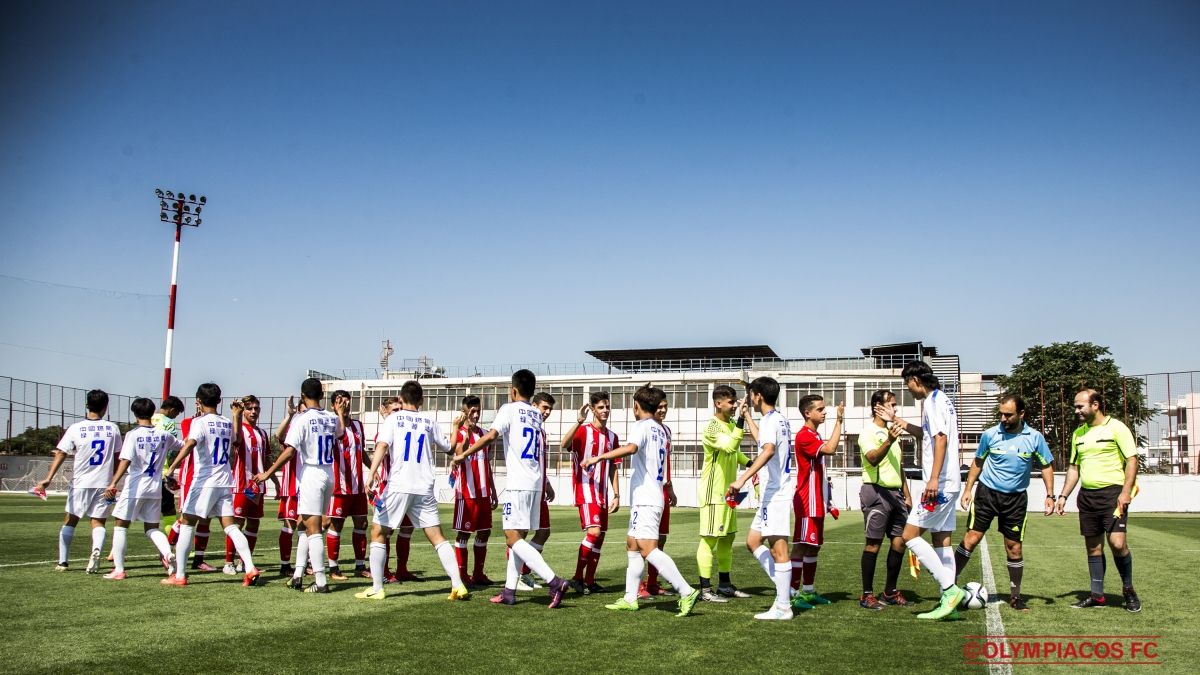 For the entire photostory, click HERE.