The members of the delegation of BeijingEnterpriseFCU17 had the opportunity to discover the cultural heritage of Greece, with its worldwide impact, during their visits to the Acropolis of Athens and Ancient Olympia.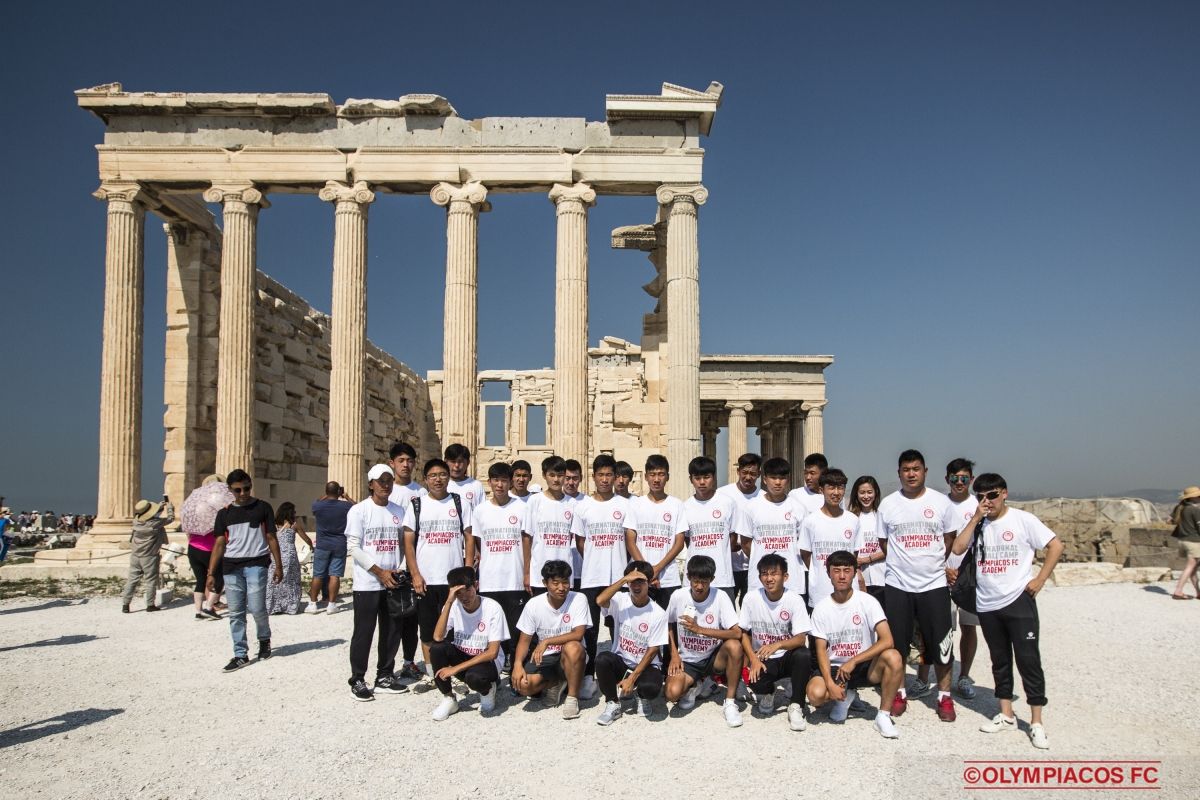 The Greek and the Chinese civilizations, two of the most ancient in the world, had the opportunity to come closer after the Olympiacos FC's initiative of hosting in Greece the delegation of the Beijing based team.
The Chinese, after getting to meet the beauties of the Greek islands through a cruise in the Argo-Saronic Gulf, visited the Acropolis of Athens and Ancient Olympia and confirmed once again the huge contribution of Greece to the world's civilization and sports.
The Acropolis of Athens, both the Holy Rock and the Museum, impressed the members of the delegation, who showed the immense interest of the Chinese people on culture. The Acropolis and, in the same way for the Chinese, the Great Wall of China are worldwide symbols and prove that the people of both countries had great achievements and left to the next generations a huge cultural heritage.
The Beijing team's delegation was also hugely interested in Ancient Olympia. The members of the team, wearing Olympiacos' t-shirts, visited the Museum, as well as the archaeological site and felt lucky for the opportunity to walk on the place where the Olympic Games began.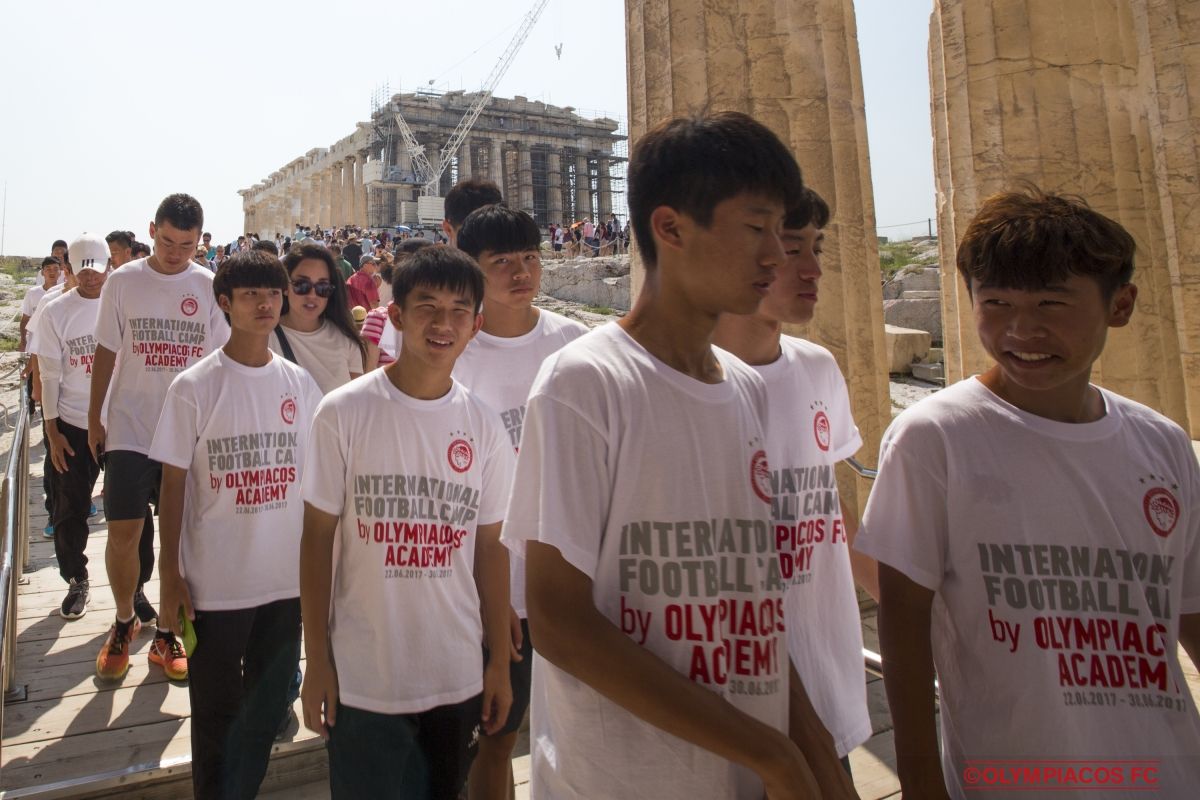 China participated for the first time in the Olympic Games in 1952, organized successfully the Summer Olympic Games in 2008 and is getting ready to host the Winter Olympic Games of 2020.
The Chinese athletes star in every event and it's worth mentioning that the Chinese Olympic athlete Sun Yating has played in Olympiacos' polo team. In Ancient Olympia, the delegation of BeijingEnterprise FC was welcomed by representatives of the Academies of Olympiacos in Pyrgos, Elis, headed by Mr. Anastasios Ferekidis.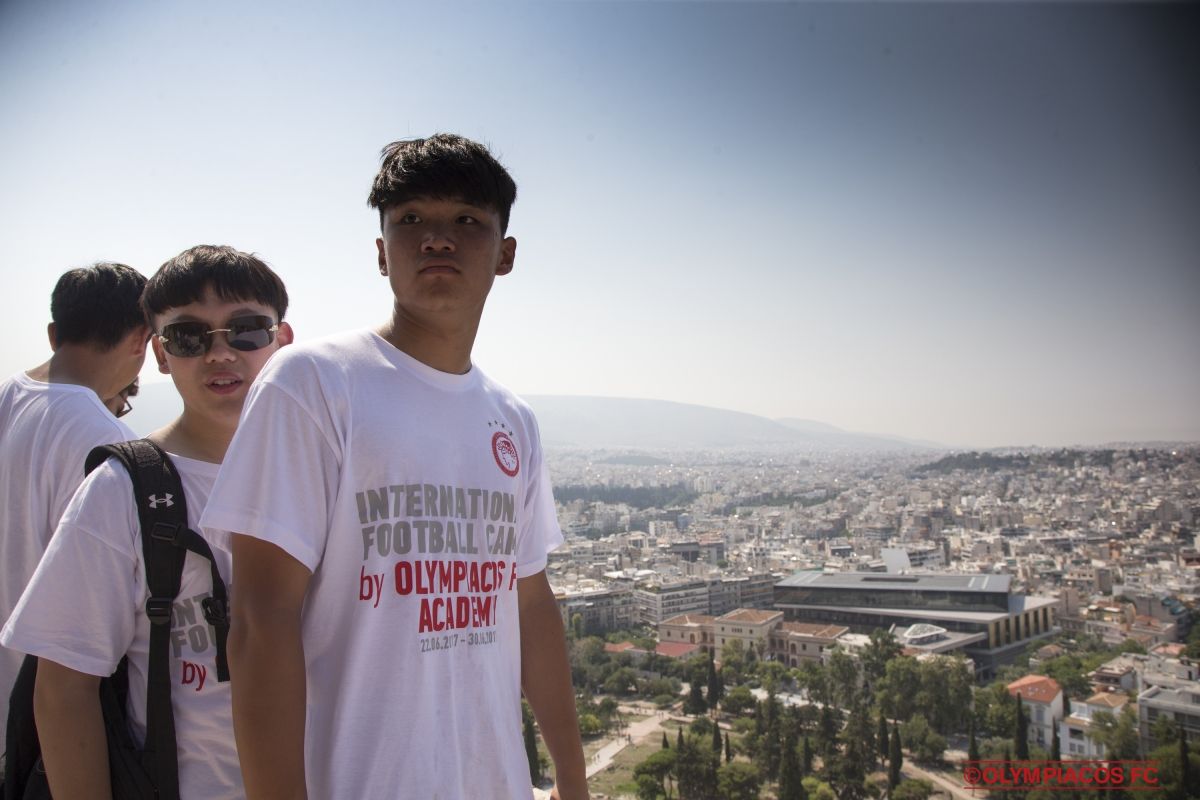 The interest of the Chinese on the Greek culture and sports is immense and through the Olympiacos FC's initiative they have the opportunity to meet all those things they had read about in books. Olympiacos, in its 92 years old history, promotes the Olympic ideal, the good sportsmanship and is Greece's greatest sports ambassador abroad.
To watch the related photostory press

HERE

.