Main objective of the Harvard University's conference that took place at the Karaiskakis premises over the past 2 days, was to identify ways in which football may assist man; how the king of sports may stand next to mankind and provide solutions to those in need.
Olympiacos FC, a club that always pioneering and supporting such initiatives, organized in Karaiskakis a special friendly match, in the aftermath of Harvard's conference. A mixed team of speakers, members and non-members of the academia, retired players and the Legend's officials, faced a refugee team on the Karaiskakis auxiliary artificial pitch! The team included, amongst others, the likes of Christian Karembeu, Mario Usijos, Darko Kovasevic, Francois Modesto, Antonis Nikopolidis and Lilian Thuram; it also featured Miltiadis Marinakis and Petros Kokkalis.
In the match context, Lilian Thuram stressed its importance and pinpointed: "This match is really important and will help us share beautiful moments and feelings. This is football, this is how football should be. A game of emotions centered on man!".
From his part, Christian Karembeu noted: "Olympiacos and Mr. Marinakis have been actively standing next to refugees, people who found themselves displaced overnight in order to seek mew hope and a new life. It was a friendly match featuring only winners. This is football after all. I wish we would experience, in the future, more events like this and people involved with football would comprehend that sports unite!".
Darko Kovesevic alsom commented on the friendly match and said: "Such initiatives project the greatness of football. They demonstrate what football can offer to men. I wish everybody would follow the paradigm set by Olympiacos and do even more things for those in need!"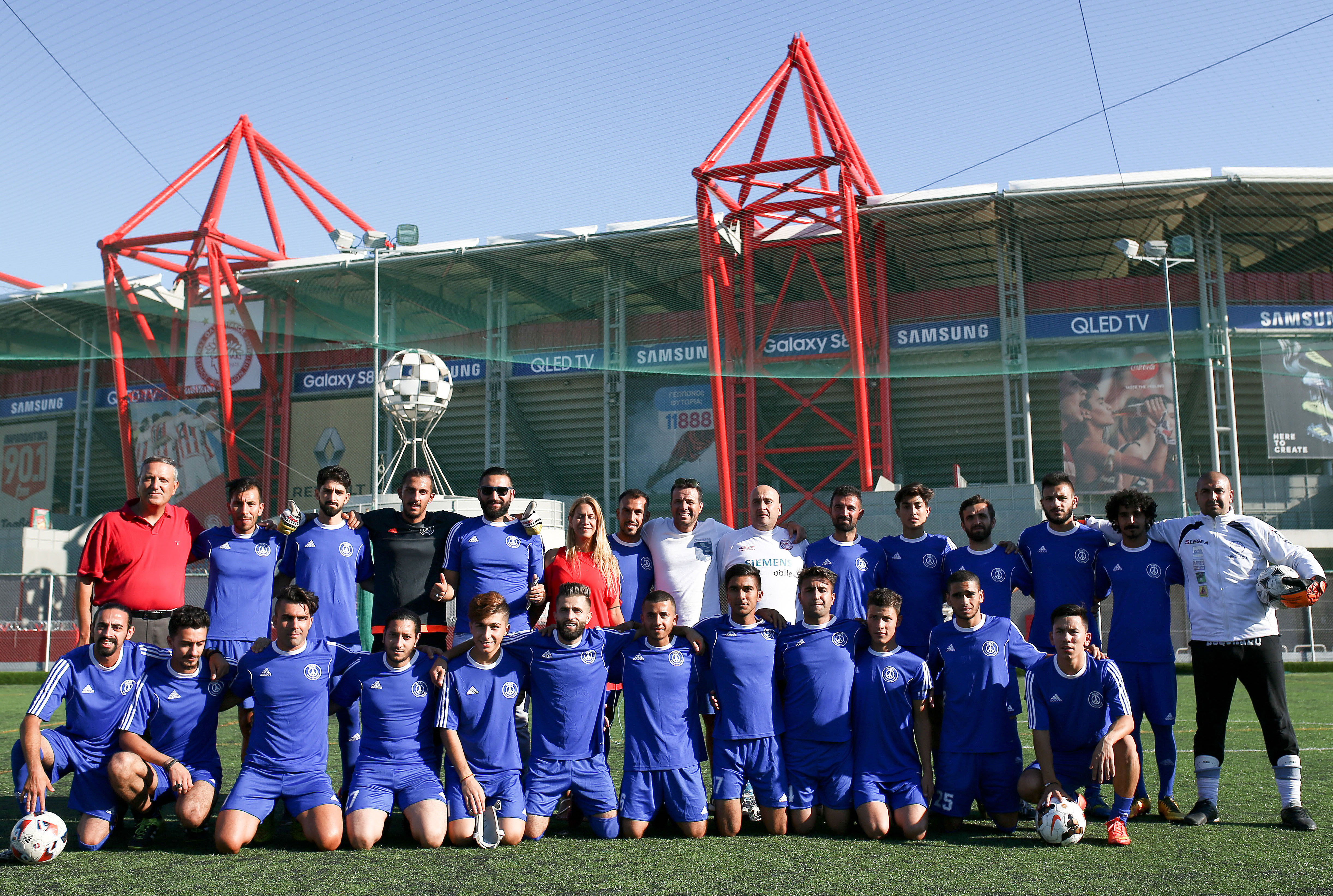 On an ending note. Olympiacos FC Director of Communications Kostas Karapapas noted: "It is our duty to keep on standing next to these people who need us. This is Mr. Marinakis' behest and this is what Olympiacos has been doing all the time. We offer wherever there is a need. I wish others would follow this example presented by the country's largest sports club and stand next to our fellow people".
The match result is truly last thing that matters. What matters is that the people, allied with football, have won!