For the 5th year in a row, Olympiacos and UNICEF are joining forces with the aim to further contribute in reducing child mortality of curable diseases both in Greece and abroad. Every day, the Legend -365 days a year- proves their will to stand by those in need, let alone young children.
To date, hundreds of thousands of children around the world have been vaccinated thanks to Olympiacos FC valuable help. Our objective is to save even more children and this is what we also need your contribution to achieve. So, purchase our new t-shirt available today in all Red Stores and, thus, add your contribution in this effort to help new born babies survive and secure adequate nutrition and healthcare in early stages of their life.
Two of our club's new summer signings, Engels and Odjidja, took active part in this campaign in order to save children's lives ALL TOGETEHR. They visited the Red Stores, put the tees on and had their pictures taken, becoming thus part of this great campaign themselves and thus sending their own message via Olympiacos TV: "For every child, a fair chance in life! Olympiacos for life!"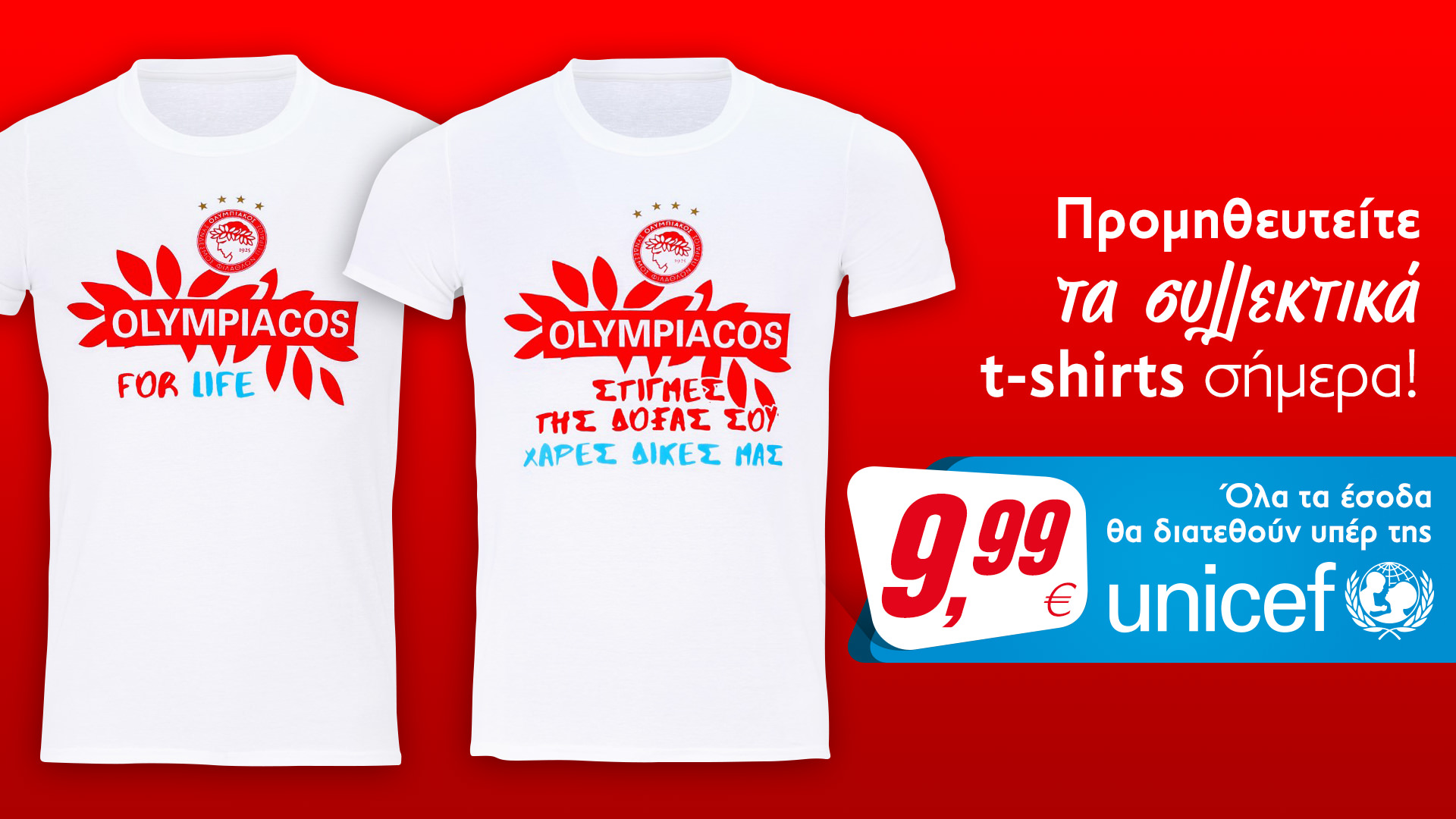 Our collective t-shirts may be purchased in 2 versions. English and Greek, either by visiting one of the Red Stores or onlive via our e-shop on www.redstore.gr. On the Greek t-shirt, it writes "Your moments of glory, our moments of happiness" and on the English one "Olympiacos for Life".
Its price is EUR9.99 and all proceedings from their sales will be donated to UNICEF, enhancing thus our efforts to help children in need!