Olympiacos FC's ongoing effort, under the guidance of President Evangelos Marinakis, to further develop Corporate Social Responsibility of Greek Football's Legend and contribute to the lives of our fellow people, receives also international acclaim.
this amazing program "Together in Life – Together in Olympiacos" that pertains to a dedicated division established within the Club's Academy for children with special skills has been listed in UEFA's official case study book entitled "The Engagement of Disabled People in European Football – Best Practice Cases". This investigation has been carried out by Ulster University (October 2016 – March 2017) on behalf of UEFA and explored all actions and programs by European Federations and Clubs, to engage of people with disabilities in football, as well as their access to venues.
More than 200 European clubs and some 34 national federations took part in this investigation: England, France, Germany, Italy, Portugal, Switzerland, Belgium, Greece, Cyprus, Poland, Scotland, Croatia, Finland, Latvia, Armenia, Austria, Lichtenstein, Luxemburg, Georgia, Malta, Azerbaijan, Iceland, Serbia, Montenegro, Denmark, Slovakia, Ireland, Israel, Bulgaria, Wales, Estonia, Ukraine, Slovenia, FYROM.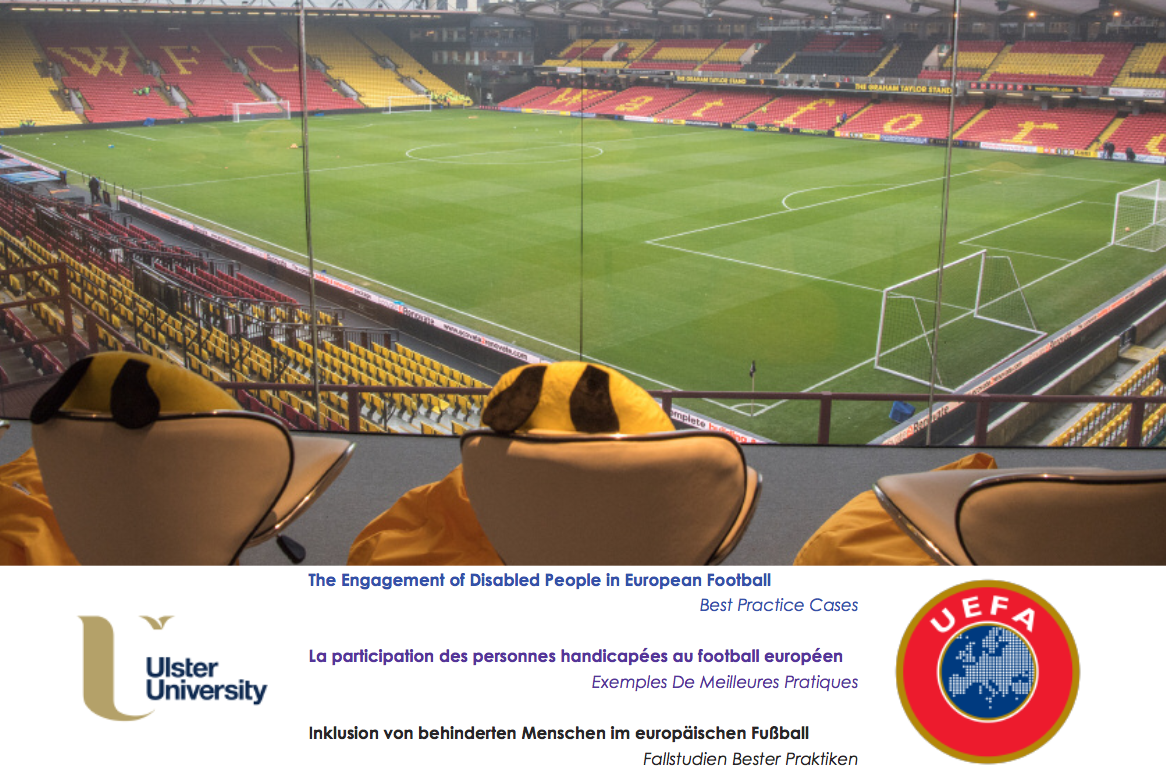 Participants from Greece were: Olympiacos, Panathinaikos, ΑΕΚ, PAOK, Veria, AEL, Kalloni, Panionios, Levadiakos, Asteras Tripolis, Xanthi, Platanias, Panthrakikos.
Programs from the following Federations have been selected as Best Practices: Finland, Belgium, Germany, Northern Ireland, France, FYROM.
Clubs selected were: Olympiacos, Tottenham FC (England), FC Utrecht (Netherlands), Bate Borisov (Belarus), whereas reference is made to the fact that, in England, several clubs put in place programs for people with autism.
It is not long since Evangelos Marinakis signed first the "Athens Principle" (click HERE for the link), on the right of all people to participate in sports! For many years, the President of Olympiacos has been active in practice, not words. It sets the scene for Olympiacos to become a champion of offering to our fellow people and our Club is always a pioneer and raised the bar when it comes to CSR issues.
Be it in financial terms wherever there is a need, or in the form of sporting gear, or by establishing specific divisions for football training of children with special skills, our Legend, under Mr Marinakis direction, is always there to return to people the love we get!