The mandate of Olympiacos leader, Mr. Evangelos Marinakis, was clear from the outset: the organization of Olympiacos must do whatever it takes to help those affected by the floods in Mandra, Attica, and to provide support with commodities, essential goods, tools, clothing, and even machinery to contribute to clean houses from the mud that covered everything. The mobilization, which was immediate, continues today, Saturday. Simultaneously, Mr. Marinakis asked the entire Olympiacos' family to continue helping, actively, for as many days as the Municipality of Mandra-Eidyllia might need!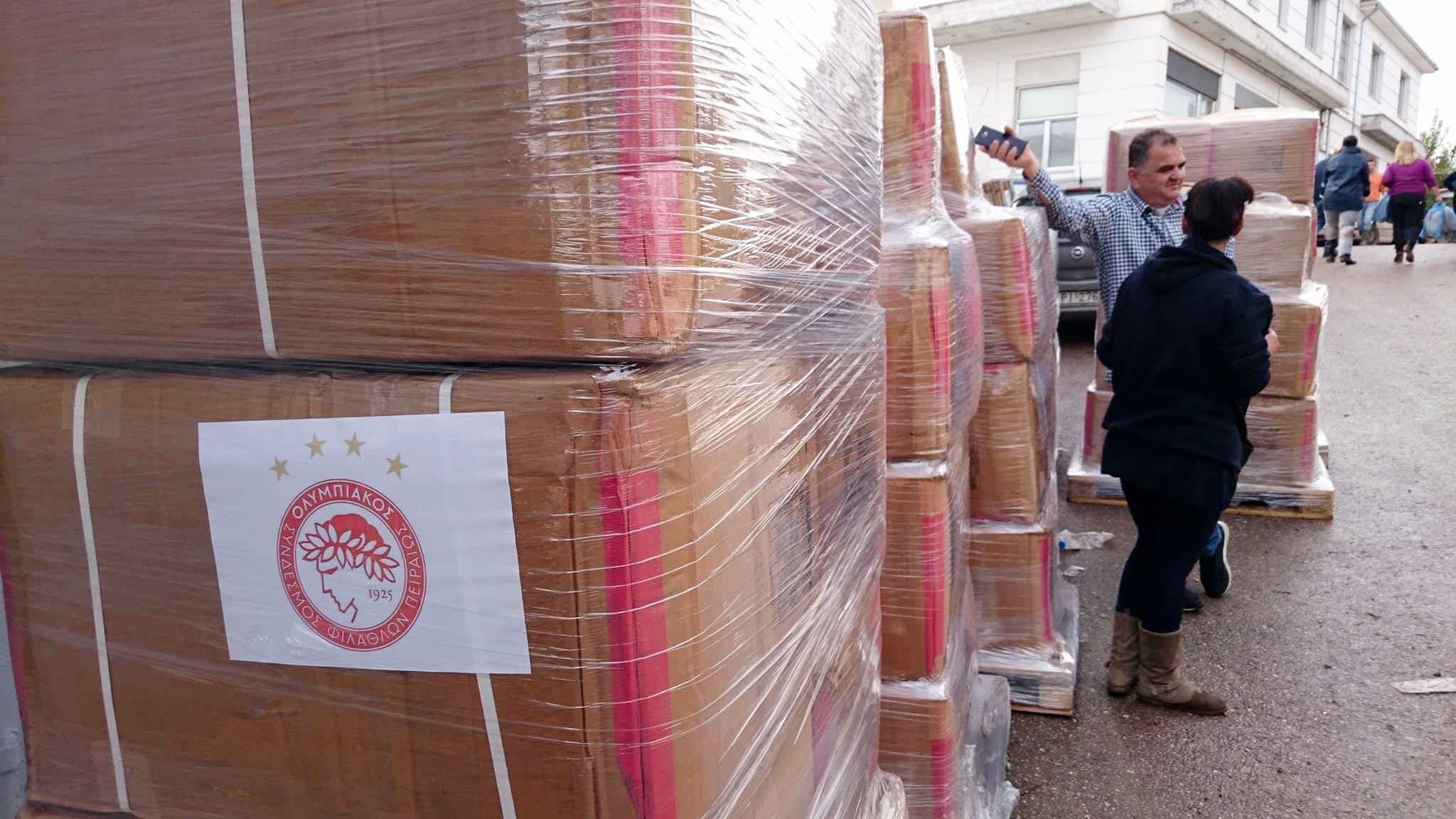 Since Saturday morning, new supplies of essential necessities have been delivered to the Town Hall, including pallets with numerous bottles of water, to relieve the inhabitants of the area, tools, such as shovels and other, gauntlets, waterproofs and raincoats, blankets, as well as essential items, which the personnel of the Municipality, under the guidance of Mayo,r Ms. Ioanna Kriekouki, will distribute to those in need.
The Mayor of Piraeus, Mr. Υiannis Mοralis, and the Mayor of Moschato-Tavros, Mr. Andreas Efthimiou, also responded to Olympiacos' call to contribute to the effort for the relief of the inhabitants of Mandra, sending road building machinery and trucks, which were used in the area to clean yards and houses from the mud! An important initiative and great effort to help all those people who have seen the destruction spread around them within a few moments…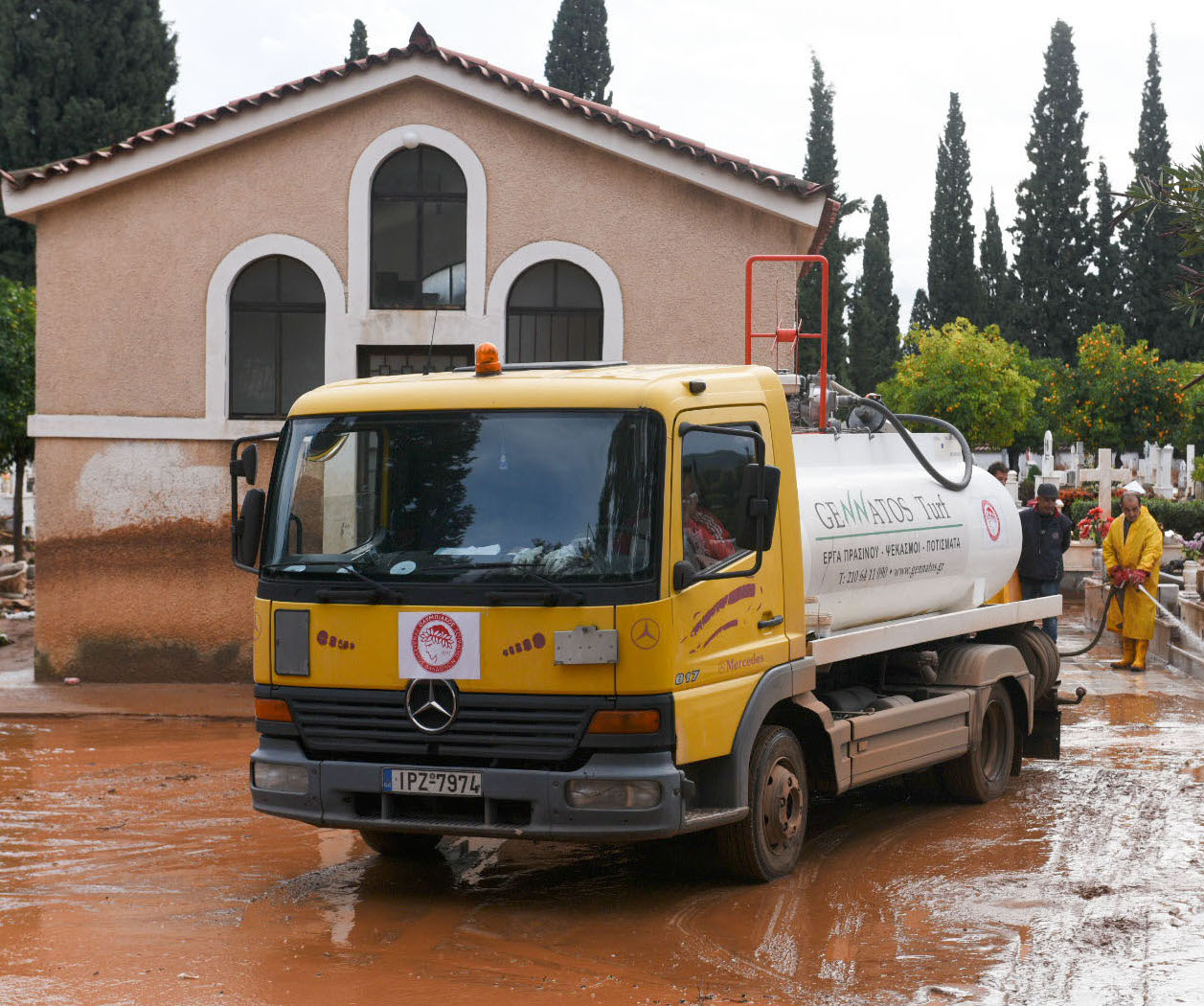 At the same time, there were water trucks, which have an equally important task: to clean up the yards of schools and churches, to rinse home yards, as well as sidewalks and roads, from the mud, which has covered everything… And they have been working very much on it and will continue to do so.
The coordination of the mission and of the machines offered was made by the Deputy Mayor of Mandra, Mr. Periklis Rokas, as well as the Managing Director of Karaiskakis SA, Mr. Vasilis Vasiliadis, who was also present today in Mandra, Attica, along with members of Olympiacos FC, Rentis training center and Karaiskakis Stadium, to reinforce the effort made in this area to allow the inhabitants to save whatever they can from their possessions.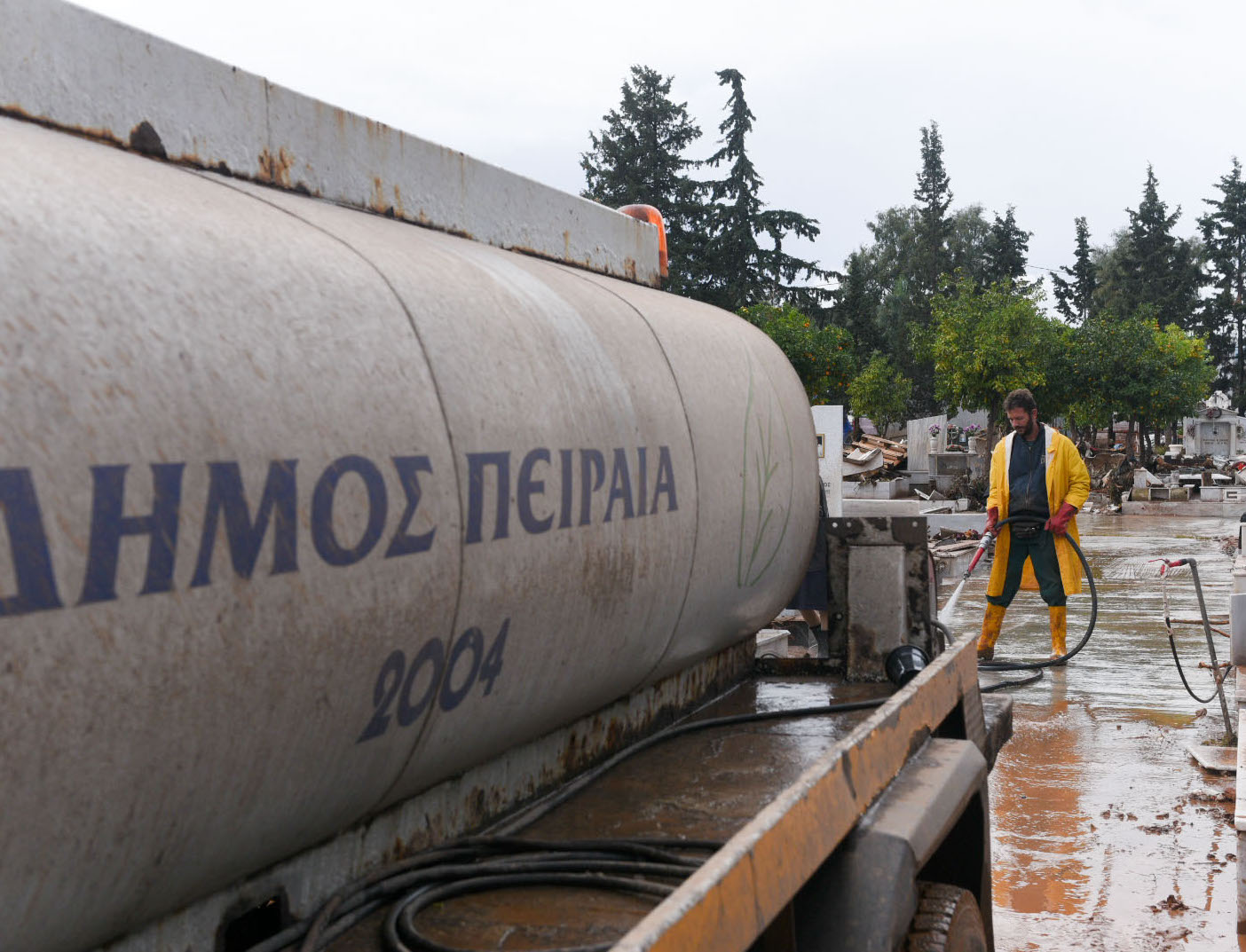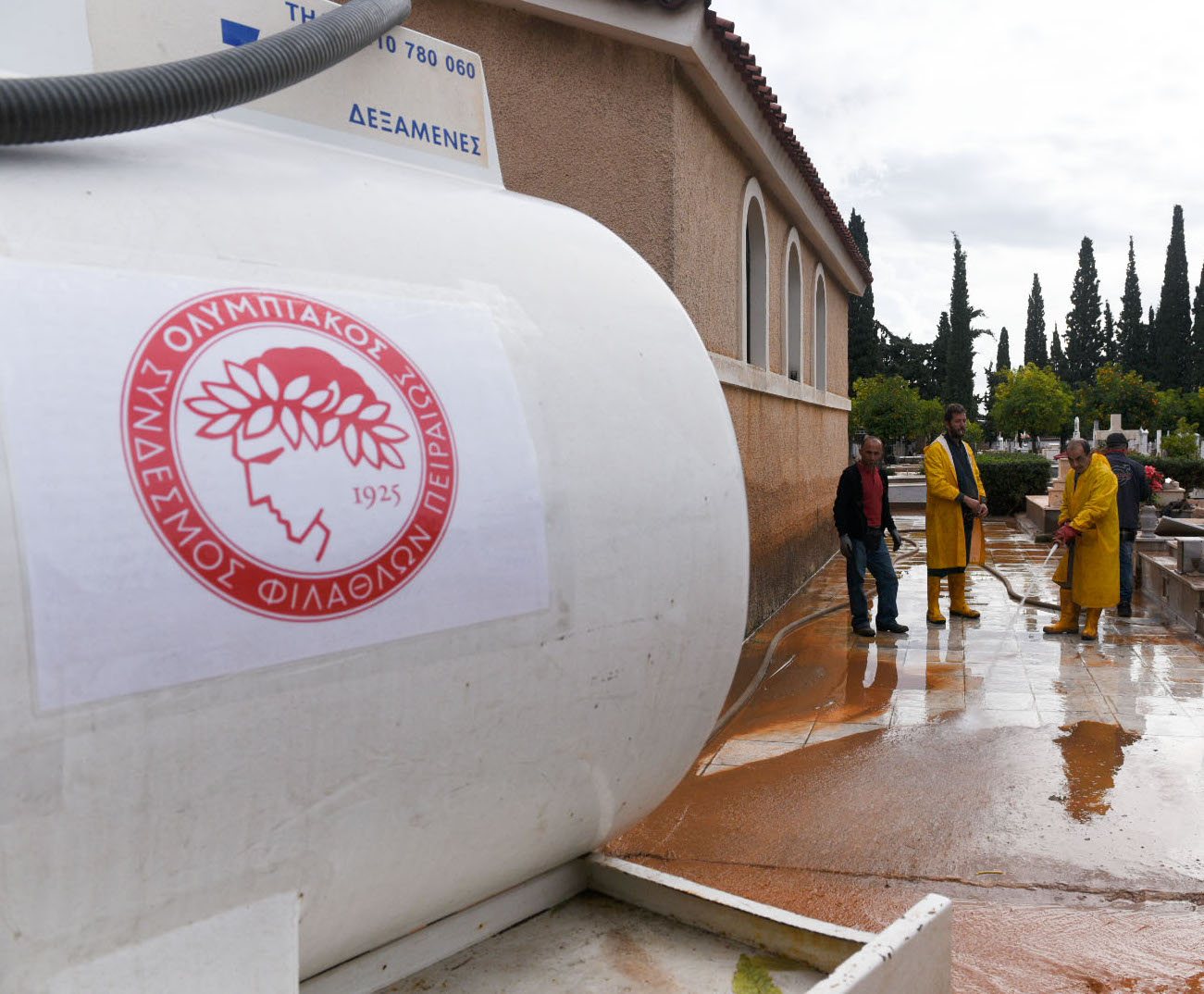 This is an effort that doesn't stop here! As mentioned above, it will continue in the next days and for as long as it's needed in order for things in the area to return to normal, as far as possible. This support will most definitely continue to be provided and will not be limited to one area. From the supply of material goods, clothing, food and water, to the providing of manpower, machines and hours of work on site, Olympiacos will continue to be PRESENT wherever they are called, wherever our fellowmen are suffering!