Four days of humanitarianism; four days of solidarity; four days of struggling to live. This is the kind of fight Olympiacos is giving, day in day out in Mandras, Attica, next to those in need of help.
The Legend was there once more, providing relief to those affected by recent floods and encouraging them that there is hope for all. For the 4th day, Olympiacos was present in this area of Western Attica. Head of operation was Karaiskakis SA CEO Vassilis Vassiliadis who went there together with Olympiacos FC executives, Rentis Training Center and Karaiskakis stadium staff!
 
The entire organization of Olympiacos, following instruction of our leader Evangelos Marinakis, does its utmost on a daily basis to help those affected by floods, such as providing substantial help in the form of supplies, basic necessities, tools, clothing, or even machinery to help cleaning up streets and houses buried literally under mud. Our operations resumed today, Monday. All machinery, provided by Olympiacos, the Municipalities of Piraeus and Moschato-Tavros, lent a helping hand to local residents in their everyday fight to save their homes.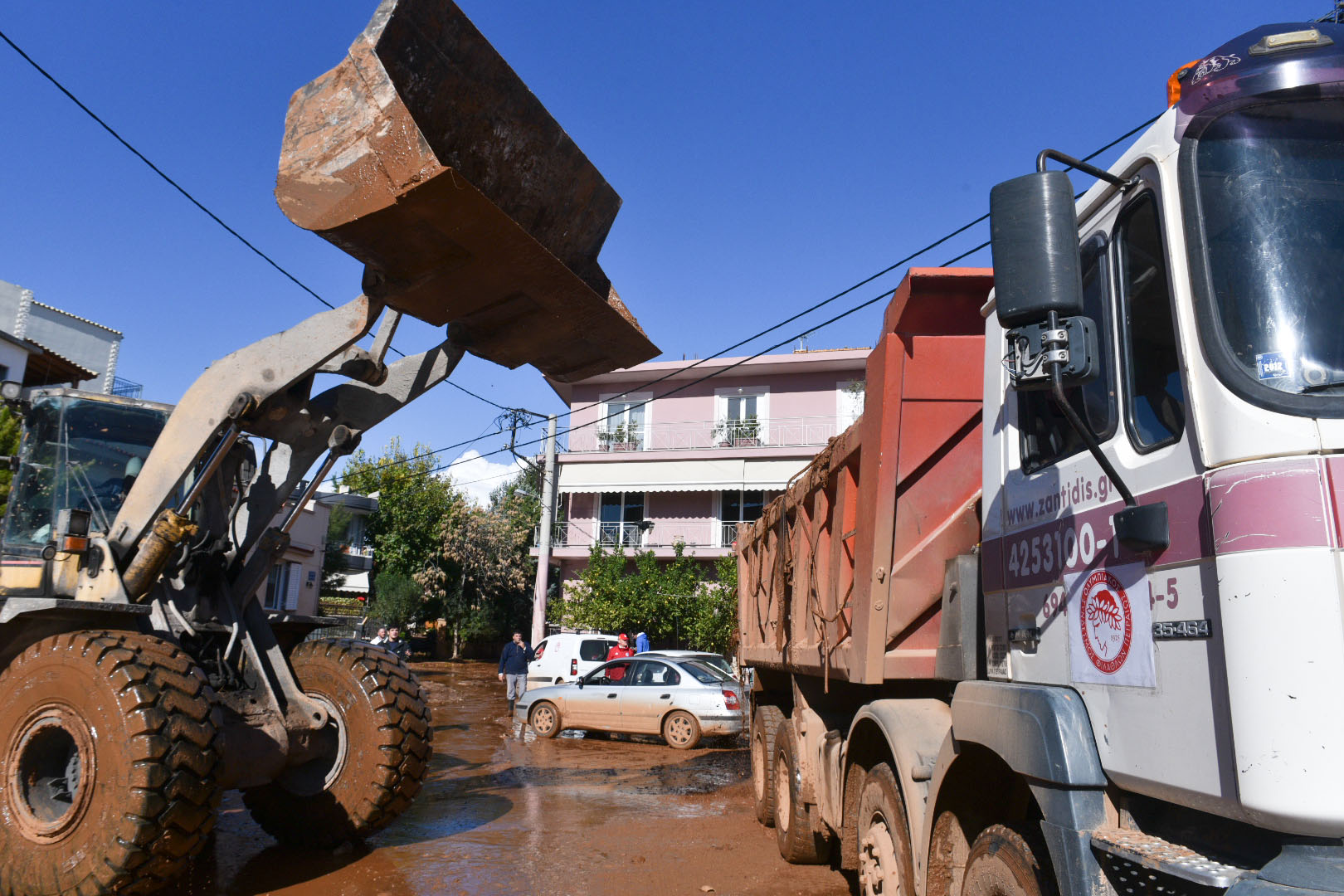 Water tenderers of Olympiacos and the Municipalities of Piraeus and Moschato-Tavros kept cleaning up squares, streets and pavements around the area. Mandras Mayor Ioanna Kriekouki was presented by the Legend's people with hundreds of backets, large brush brooms, metal and plastic dustpans, rubber rain boots, to help cleaning streets, houses and pavements off the mud. Mandras deputy Mayor Periklis Rokkas also attended works, together with Municipal Board member Vassilis Konstas and greatly helped in transferring all these supplies offered by our Olympiacos.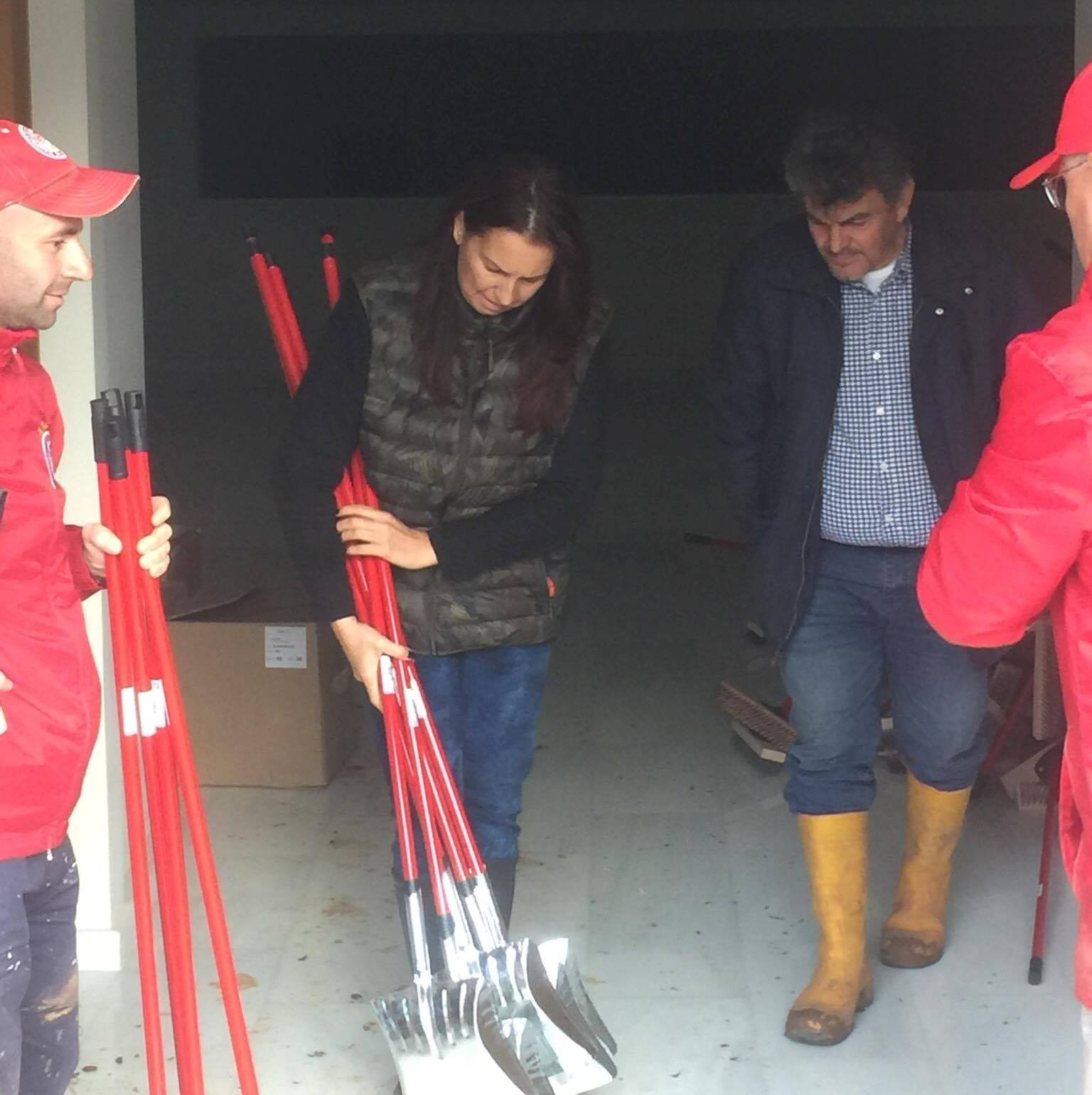 However, our effort won't stop here! it will continue in coming days and for as long as it takes, so that things are back in normal in the area to the extent possible. The country's biggest club will be always present whenever there is a need, wherever our fellow people calls for us!