The images are stunning. Even now that some days have passed without torrential rain and natural disasters. In Mandra, Attica, the effort doesn't stop. The struggle for life, the battle for survival, which is fought everyday by residents of the region.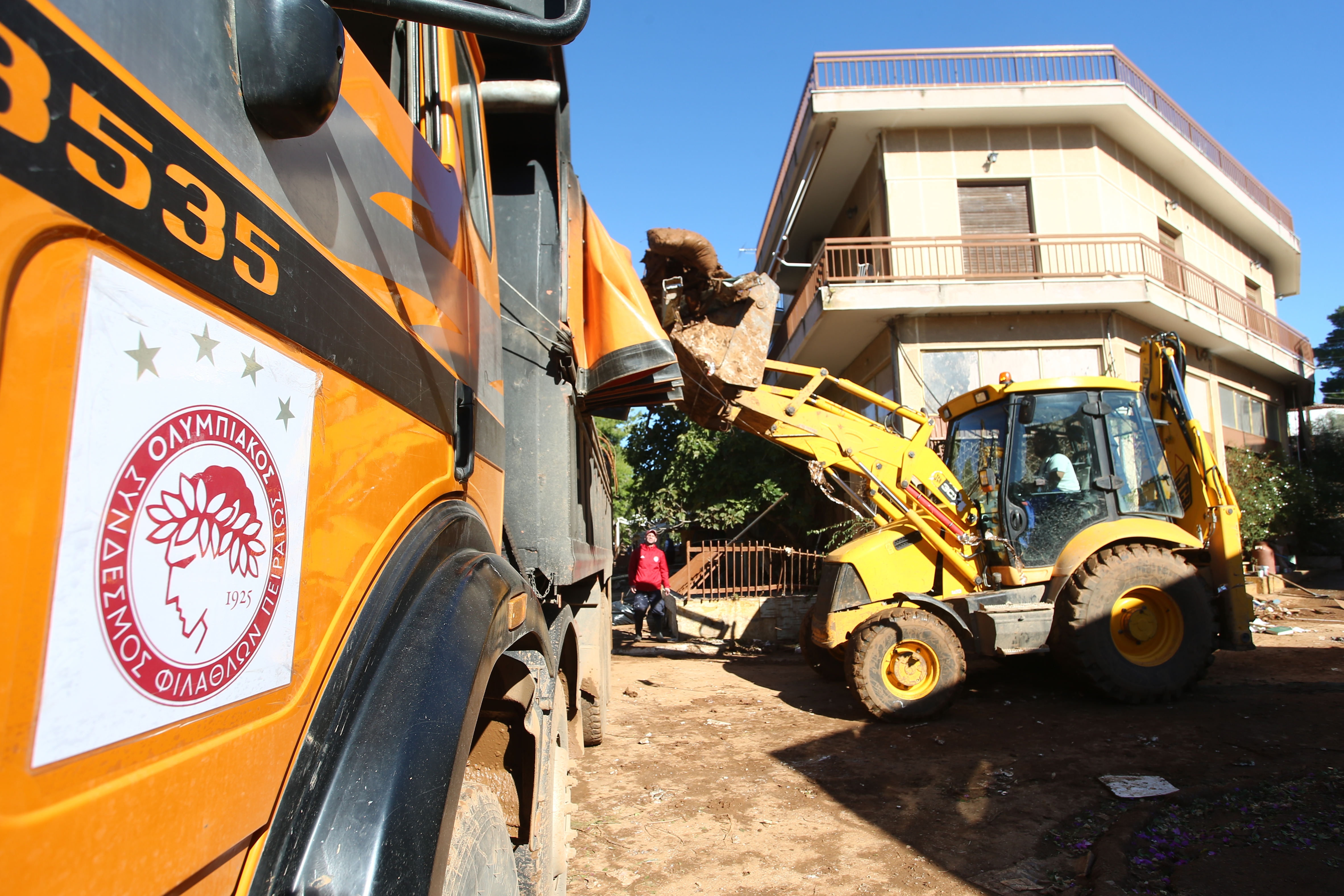 However, they are not alone. Next to them stands, during all these days, the country's greatest Club: Olympiacos! An organization that is beyond and above the sporting frameworks. An organization that always follows the road of the solidarity towards our fellowmen and that walks on the path of responsibility towards society, thanks to the leadership of his leader, Mr. Evangelos Marinakis.
Just like in the previous four days, today, Tuesday, for the fifth day, the red-and-white family has opened its arms and continues contributing. Olympiacos is present in Mandra and continues assisting in the effort that is being made on the ground to save the inhabitants of Mandra and their possessions.
The machines that Olympiacos has provided, bobcat, trucks, water trucks (along with those of the Municipality of Piraeus and the Municipality of Moschato-Tavros) continued working hard today, cleaning houses, yards, pavements, streets and churchyards, where necessary, from the mud, which the lethal floods have brought.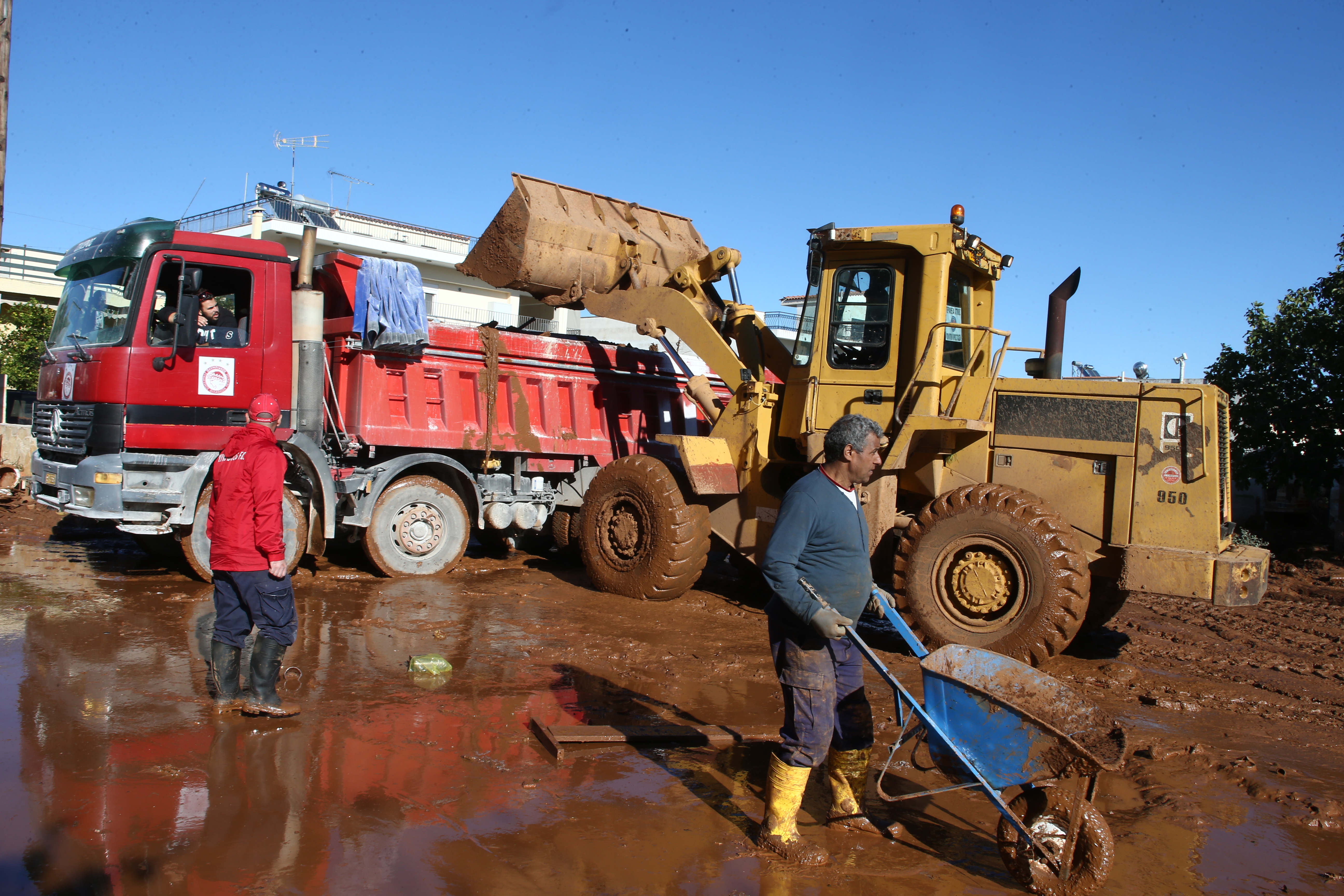 However, Olympiacos' offer doesn't stop here. In cooperation with the City Hall and the Mayor of Mandra-Idylia, Ioanna Kriekouki, a record of needs is being made and the Legend offers also material goods. Shovels and buckets, brooms, as well as clothing capable of keeping dry all those who are making their effort in the mud, are the present priorities in terms of offering. And the offering keeps on going. As mentioned above, always coordinated with the Mayor of Mandra-Idylia, the Deputy Mayor, Mr. Periklis Rokas, and the Municipal Councillors, Vasilis Konstas and Ioannis Papanikolaou, Olympiacos will continue being present and helping, actively and not only with words, wherever there is real need!
To see the photostory, click HERE.