From the very first moment when Olympiacos set out to help tackling the huge problem in the area of Mandra, Attica, Evangelos Marinakis' instruction was that aid to those affected by deadly floods will not cease for as long as it is required! So, for the 8th day, the Legend was present in the area to provide substantial help wherever this is needed.
Friday was also a day in which machinery provided by Olympiacos helped clean up houses, streets, basements and various points around the area in coordination and cooperation with Mandra-Eidillia Mayor Ioanna Kriekouki. It is worth mentioning that cleaning works of today were also focused on main pumping station for potable water of Western Attica.
Leading the operation was Karaiskakis SA President and CEO Vassilis Vassiliadis, who together with Olympiacos FC executives, and staff from the Rentis Training Center and Karaiskakis, stood next to the flood-affected population, so as to provide relief and hope, and to encourage them in this most critical moment. They were there to provide tangible aid in the form of tools to help clean their houses off the mud that has literally covered everything.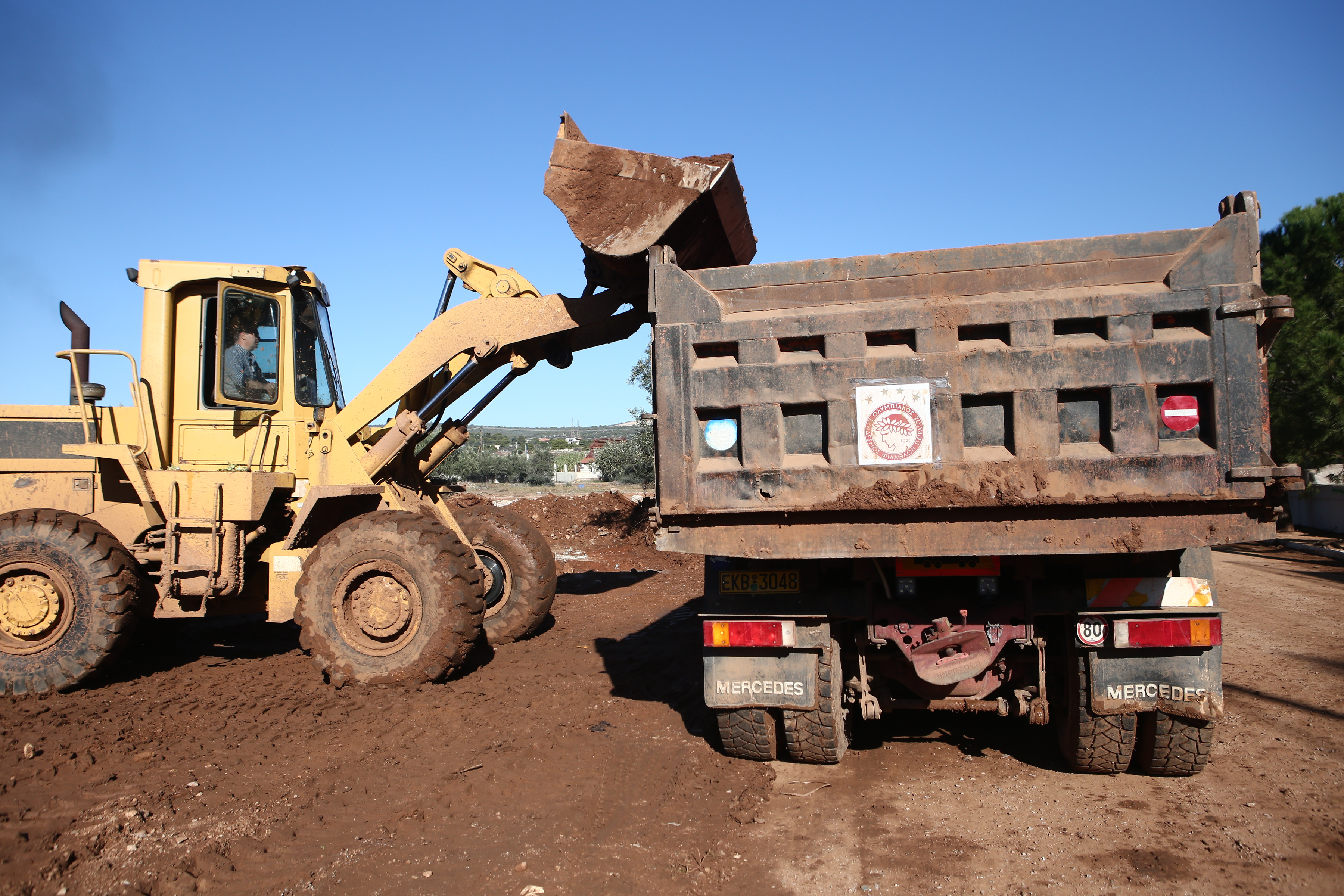 Several trucks and bobcats provided from Olympiacos since day one, were operational once again without a moment to pause; and they will remain so for as long it takes. The struggle continues and will continue. The Legend will keep on doing what we know best: to cater for our fellow people who are in need.
Click HERE for the photostory.