From the very first moment that Olympiacos addressed the enormous problem that has been created in the area of Mandra, Attica, Mr Evangelos Marinakis' instruction was that the aid to those affected by the murderous floods won't stop as long as it's required!
Just like on the previous days, today, Monday, the red-and-white family has opened its arms and continues to offer. The machines that Olympiacos has provided, bobcats, trucks and washing machinery continued working today feverishly, cleaning the central and secondary roads of the city from the mud brought by the lethal floods.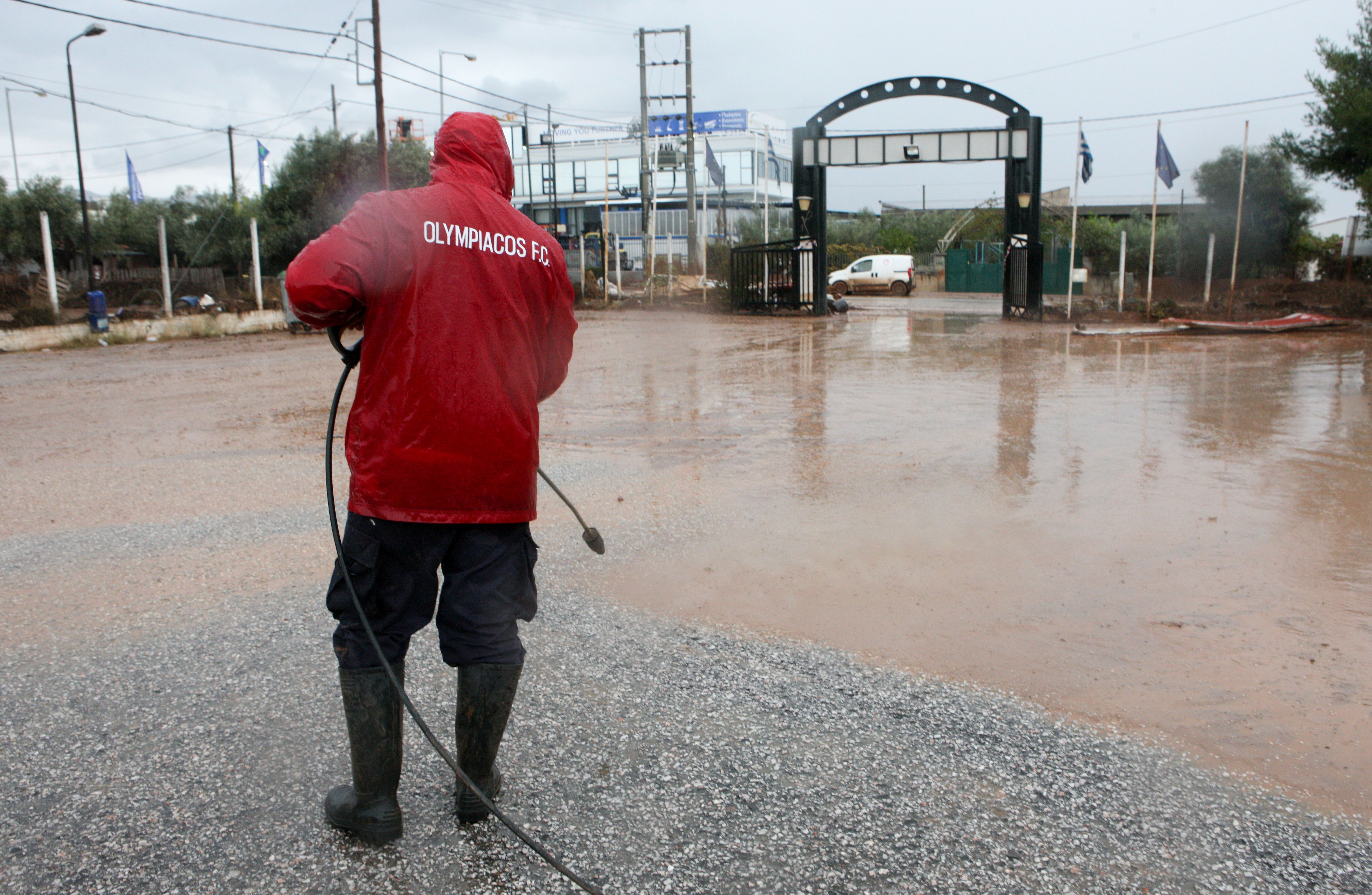 The leader of the whole operation, Karaiskakis SA President and CEO Mr Vassilis Vassiliadis, together with Olympiacos FC executives, and staff from the Rentis Training Center and from Karaiskakis, cleaned the Mandra Sports Center and distributed to the suffering flood-affected residents of the western Attica cleaning products so as to help clean their homes from the mud that covered everything.
The largest Club of the country will continue to do what it knows best: to aid our fellow people who are in need.
Click HERE for the photostory.