From the very first day, Mr. Evangelos Marinakis, the leader of Olympiacos, instructed that this organization, in its whole (Olympiacos FC, Karaiskakis SA, Rentis Training Center's staff, Thrylos SA and the Academy's Board, ALL of the Legend's family) to address the problem and help! With all means available! And not with words, but with works!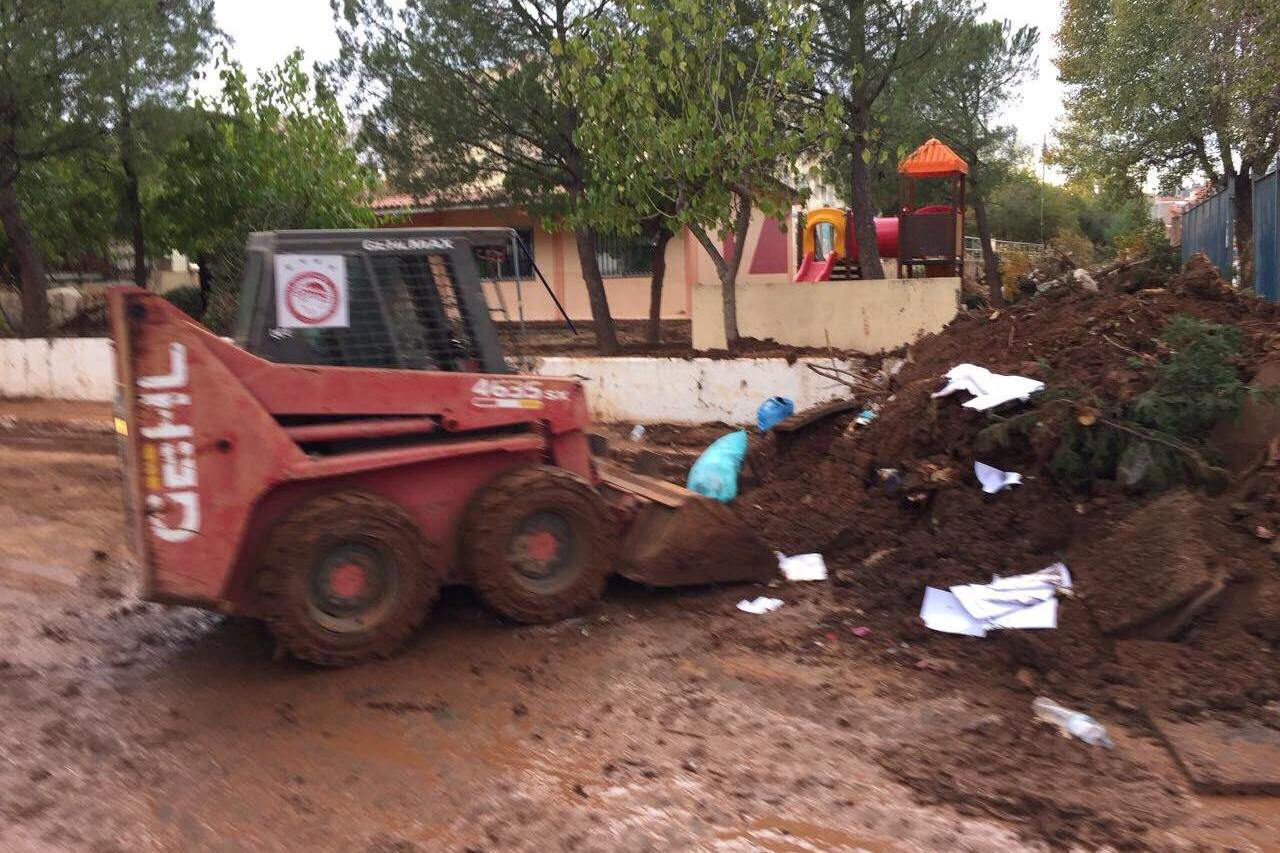 Also on Thursday (30/11) the cleaning of houses, streets and several points in the neighbourhoods of the area continued with the equipment provided by Olympiacos. Trucks and earth-moving machines again worked feverishly today so that things in the area can return to normal, as far as it's possible.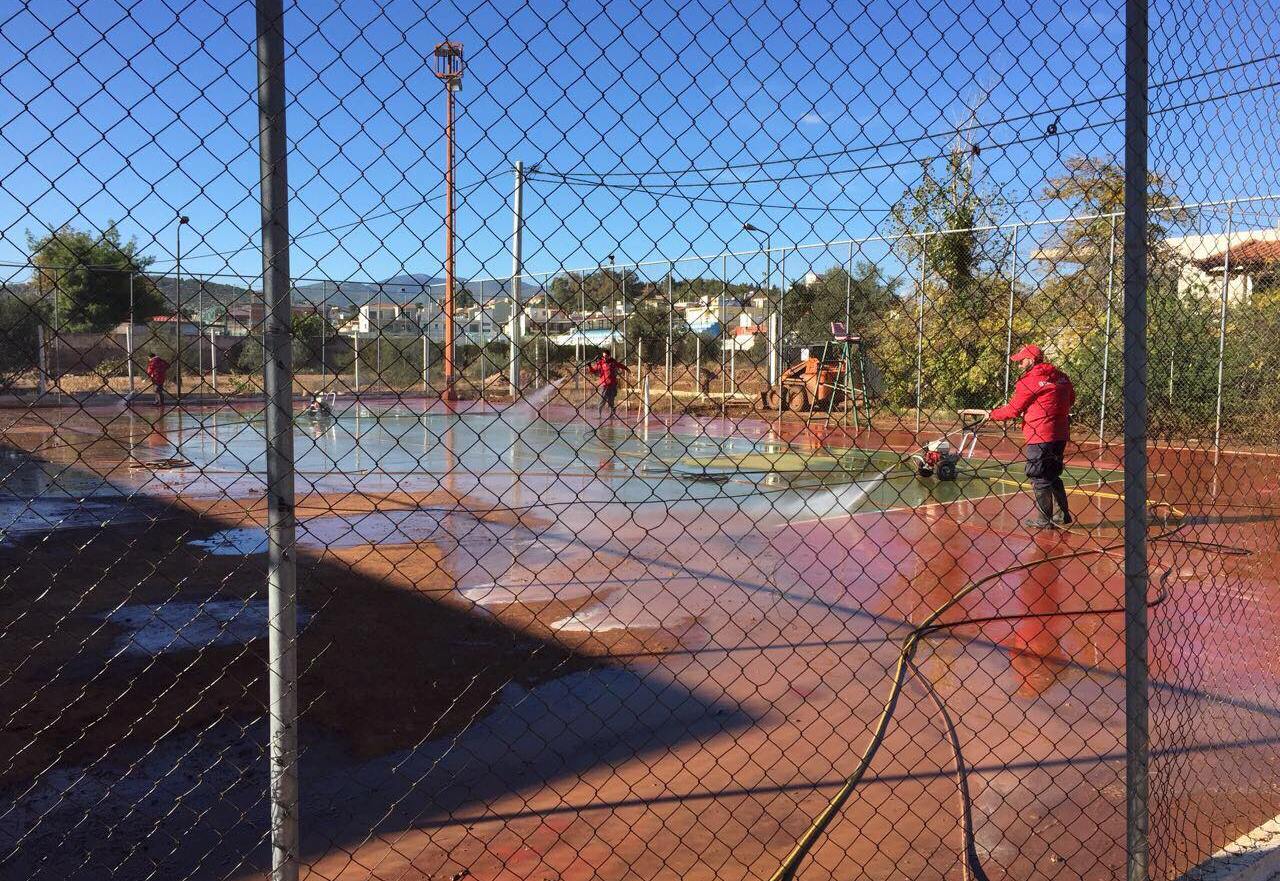 In fact, the cleaning at the facilities of the Mandra Sports Center was completed, and a kindergarten of the area was also cleaned. The head of the whole operation, President and CEO of Karaiskakis SA, Mr. Vassilis Vassiliadis, together with executives from Olympiacos FC, the Rentis Training Center and Karaiskakis, for the 14th consecutive day, handed over tools and cleaning materials to the troubled flood-affected residents. The veteran football player, Nikos Vamvakoulas, for the second consecutive day, helped to distribute these items to the residents of the area.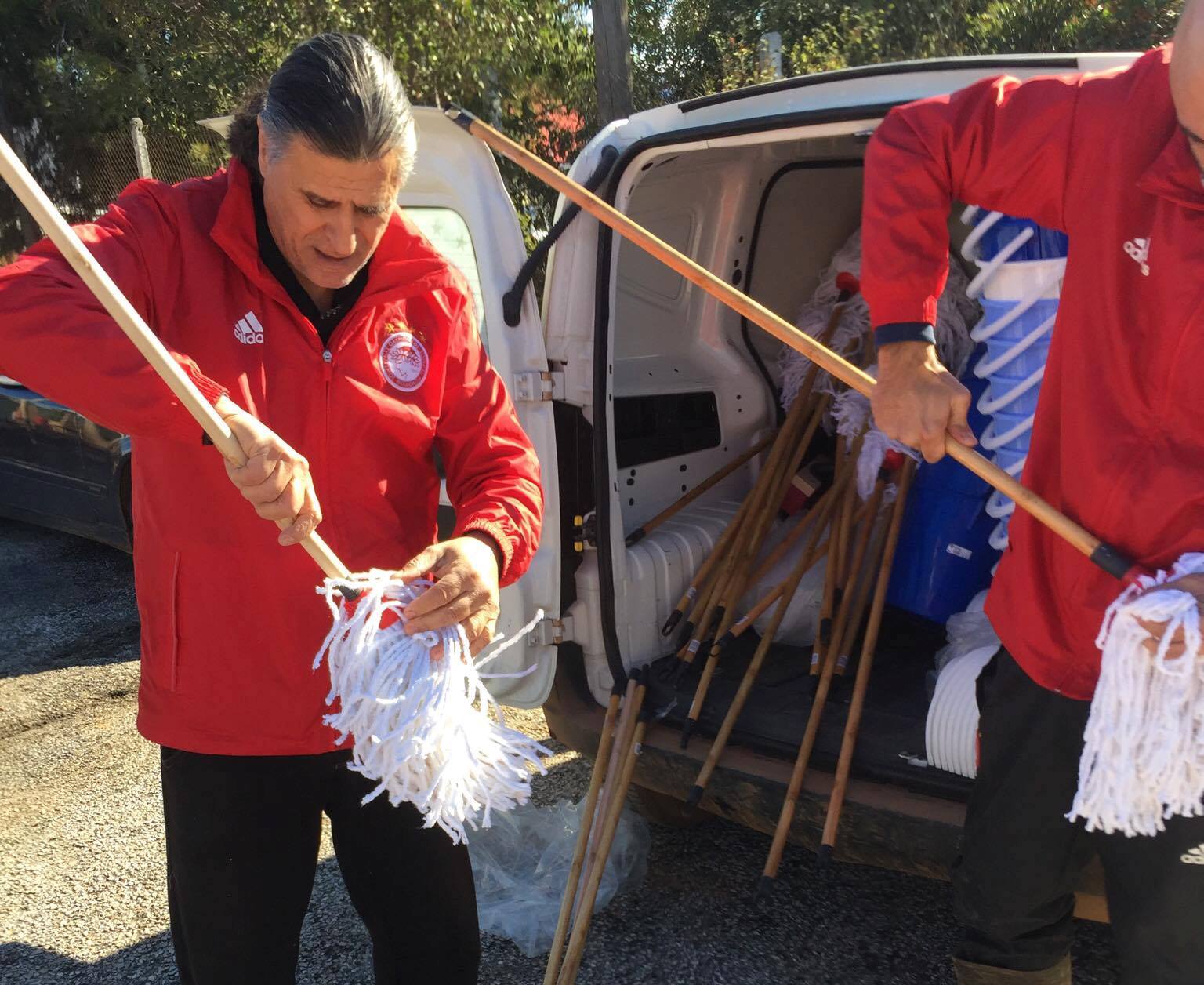 This support, no matter what, will continue being active and won't be limited to one field. From supplying material goods, clothing, food and water, to providing manpower, machines and hours of work on site, Olympiacos will continue to be PRESENT wherever its help is needed, wherever our fellow man is suffering!