For the 16th consecutive day, Olympiacos shouted PRESENT in Mandra, Attica! The Legend was there again today, next to the flood victims, to relieve them and give them hope. The country's greatest Club continues to contribute in the effort made on the ground for the people of the city to save their goods. The red-and-white family has opened its arms and continues offering.
In many and different places, Olympiacos' earth-moving machines were also working today, Saturday (2/12). Trucks moved away the mud, in an effort to gradually get things back in a regular pace. Moreover, the relief of the people who are suffering in this difficult time is the priority of the greatest sports Club in the country!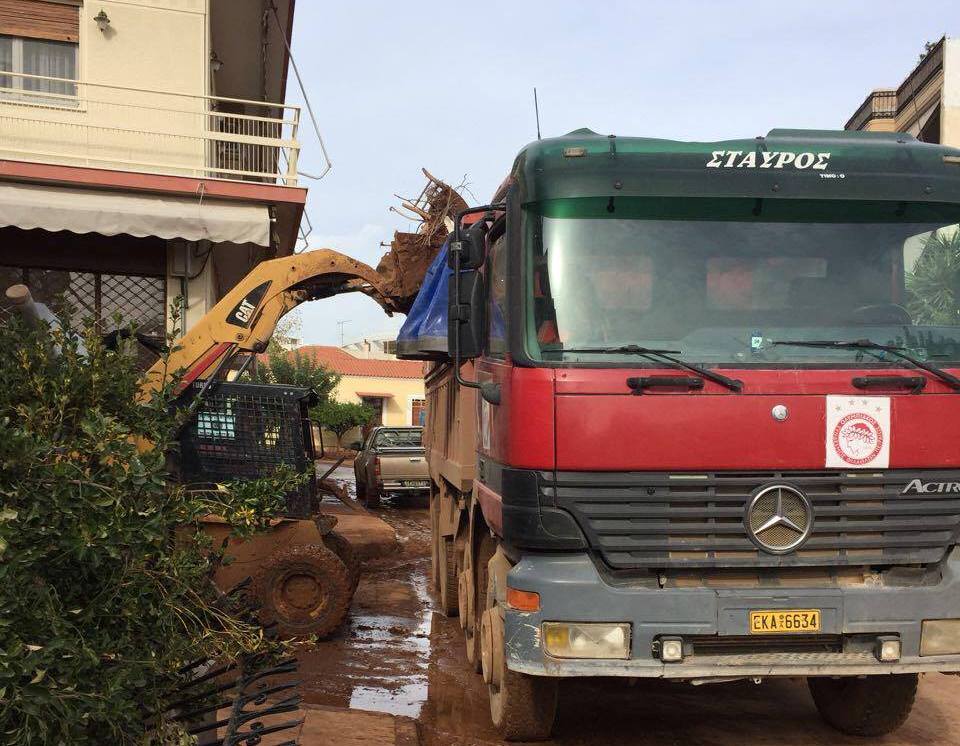 The head of the whole operation is the President and CEO of Karaiskakis SA, Mr. Vassilis Vassiliadis, who is present every day and coordinates the efforts on the ground. For one more day, he and the veteran star of the Legend, Nikos Vamvakoulas, members of Olympiakos FC, of Rentis Training Center and of Karaiskakis handed out to the troubled flood-affected inhabitants of Mandra tools and cleaning products, as well as many jackets to children and women of that city.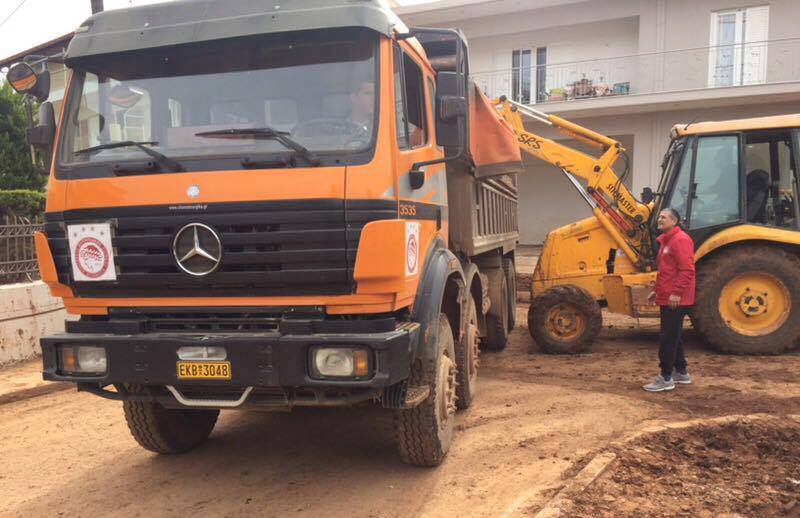 The same will continue for as long as necessary. The support, in any case, will be active and won't be limited to one field. Olympiacos will continue to be present wherever the need calls for it!