From the very first day of the devastating floods in Mandra, the leader of Olympiacos, Mr. Evangelos Marinakis, had stressed that the greatest Club of the country will help with deeds, not with words, those affected and it's being proven every single day!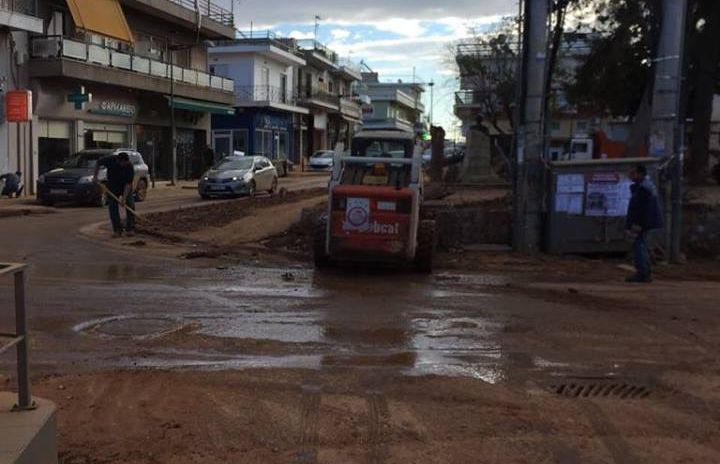 On Thursday (14/12) and for the 28th day, the President and CEO of Karaiskakis SA, Mr. Vassilis Vassiliadis, together with members of Olympiacos FC, Karaiskakis and Rentis Training Center, were present in the area and co-ordinated on the spot the efforts. Naturally, they had on their side, as he has been all these days, the Vice-Mayor of the Municipality of Mandra-Idyllia, Mr. Periklis Rokas.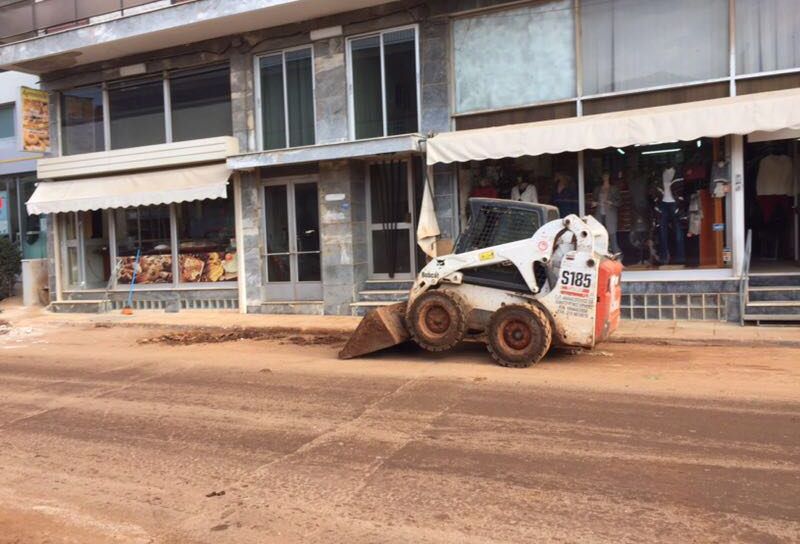 The people of the Legend continued again yesterday (14/12) feverishly the works of repairing, cleaning and building a new wall of reinforced concrete in the Municipal Movie Theatre.
It goes without saying that for one more day the cleaning on streets and squares continued, thanks to the trucks and earth-moving machines provided by Olympiacos.