For the 36thconsecutive day and at an undiminished pace, the Legend was on the side of the people of Mandra, who were tormented by the deadly floods that hit Western Attica.
Ourteam's leader, Mr Evangelos Marinakis, had clearly declared that the "red-and-whites" will support with actions, not with words, the affected people, for as many days as needed and in all ways possible. Therefore, the aid doesn't stop.
Today, Friday, despite the bitter cold and the constant intense rainfall, our team's crews continued the construction works of the external gates of the City's Municipal Movie Theatre, while the Mayor, Ms Kriekouki, was on the siteto see the works and to thank everyone for their support.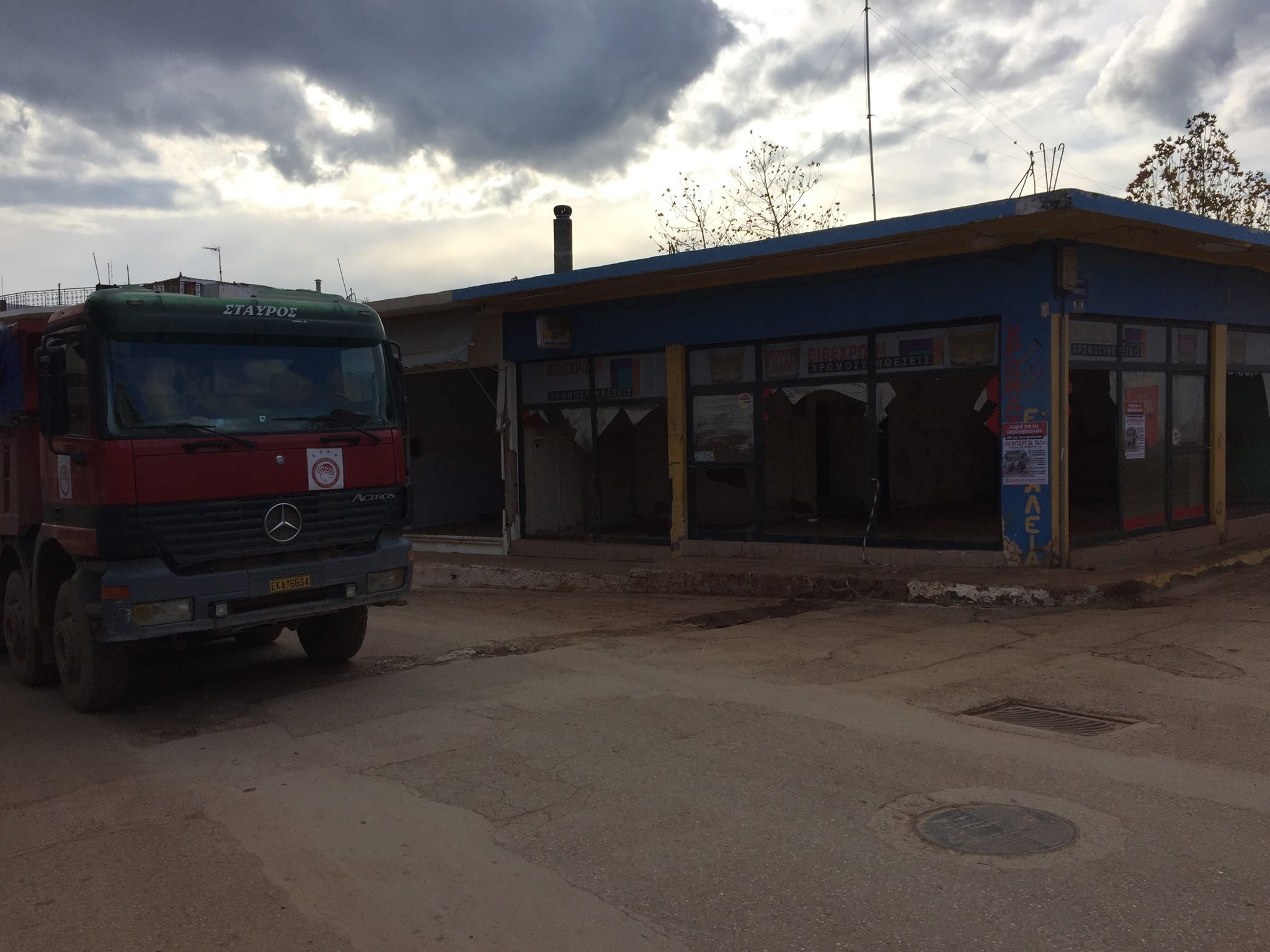 She herself brought sweets, took pictures with our metalworkers and asked them to give Evangelos Marinakis her personal thanks, and also from all the people of Mandra, for their fundamental help.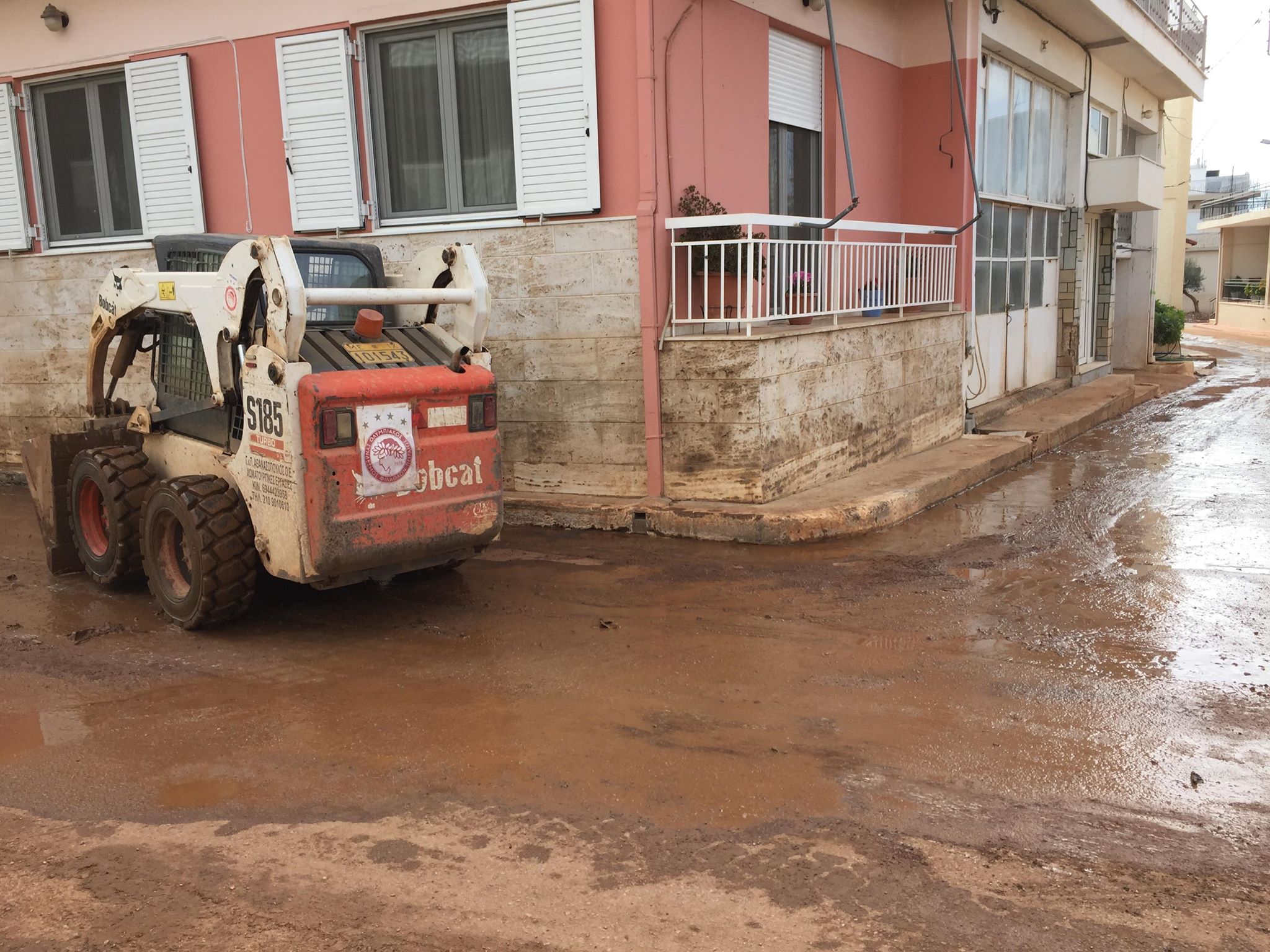 At the same time, our earthmoving machines cleaned the streets, sidewalks and houseyards, while our trucks transported mud and materials that had been scattered by the rushing torrents.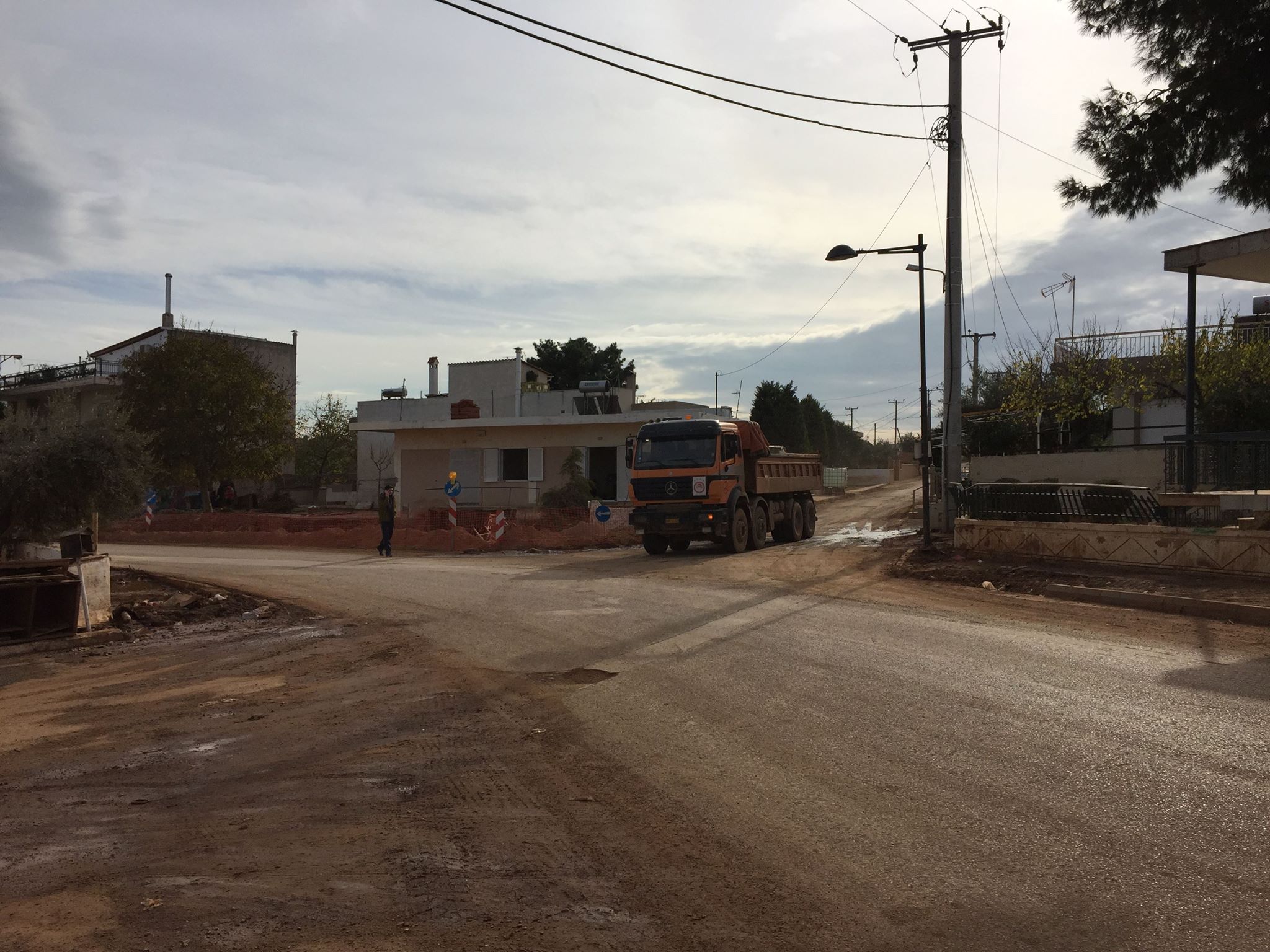 Of course, for one more day, the efforts were coordinated by President and CEO of Karaiskakis SA, Mr. Vassilis Vassiliadis, along with members of Olympiacos FC, Karaiskakis and Rentis Training Center, and, naturally, with the Deputy Mayor of the Municipality of Mandra-Idyllia and a friend of our team, Mr. Periklis Rokas.
if($photolist) { ?>
GALLERY