Wednesday, December 27, 2017. The Third Day of Christmas. One more day in which the fact that Olympiacos is a special and great in all senses Club becomes clear, because of the aid and solidarity to the residents of Mandra, that continue after more than a month, following the instructions of the Legend's leader, Mr. Evangelos Marinakis!
On Wednesday (27/12), the President and CEO of Karaiskakis SA, Mr. Vassilis Vassiliadis, together with members of Olympiacos FC, Karaiskakis and Rentis Training Center were for one more day in the area and coordinated on the spot the efforts. Of course, the Vice Mayor of the Municipality of Mandra-Idyllia, Mr. Periklis Rokas, escorted them, as he does every day.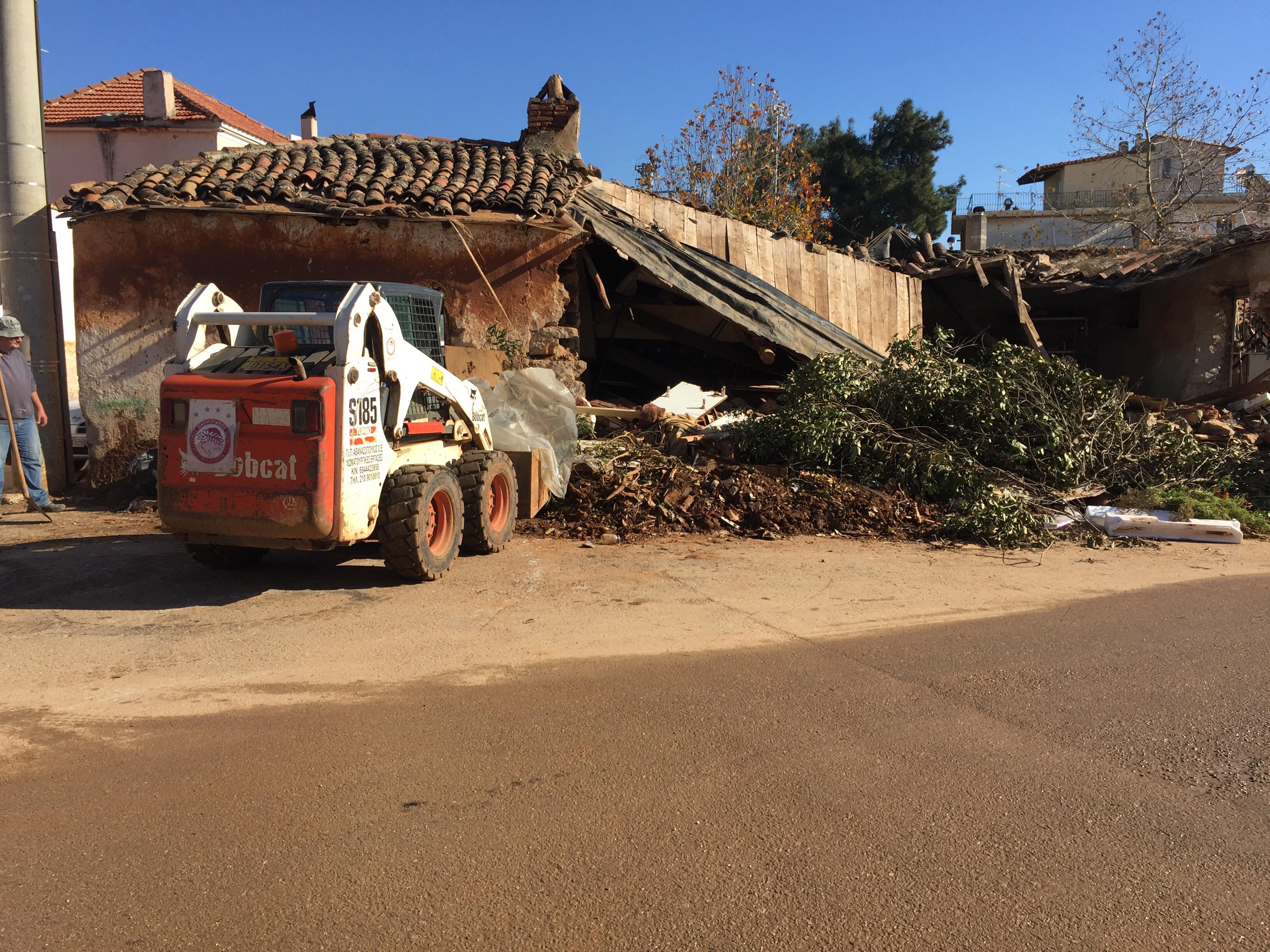 Today our specialized workers made the floor encasing for the concrete to fall in the lateral corridor of the Municipal Cinema, while our blacksmiths continued their works.
Naturally, the earth-moving machines provided by Olympiacos worked feverishly for one more day, continuing to clean the city's streets and sidewalks. In addition, our trucks transported mud and debris from the city of Mandra to the quarry-landfill.