Olympiacos' crews were in the much tormented Mandra for one more day.
For 56 days now, the Legend is on the side of the locals and helps in every way, as was asked by the leader of our team, Mr. Evangelos Marinakis.
Therefore, today, our club's staff continued the formworks on General Rokas Square and the cleaning of the Municipal Cinema.
Meanwhile, our earth-moving machines as well as our trucks continued cleaning roads and sidewalks that had been covered with tons of mud and other debris brought by the rushing torrents during the floods that hit this city of Western Attica.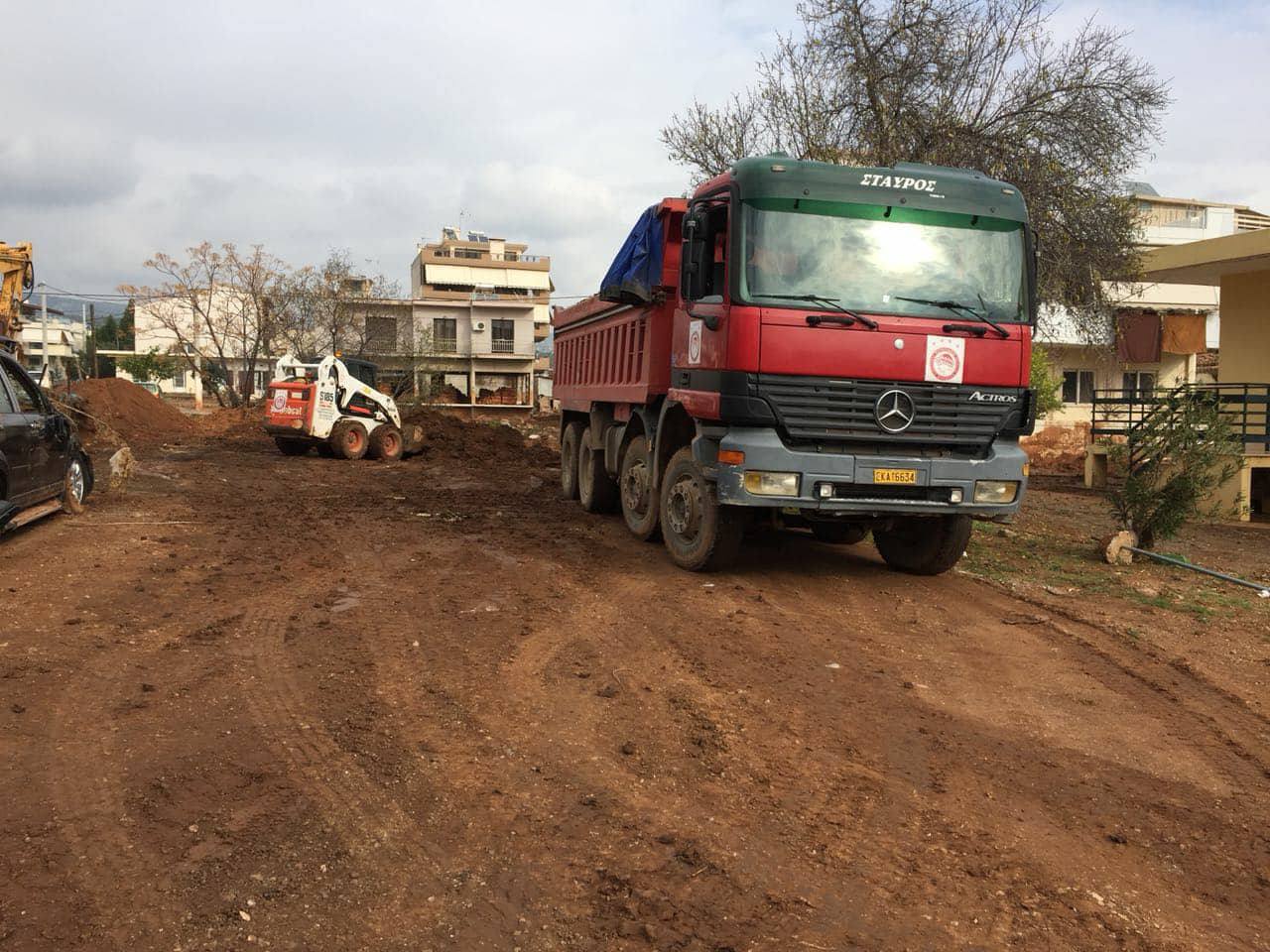 The efforts were coordinated by the President and CEO of Karaiskakis SA, Mr. Vassilis Vassiliadis, together with members of Olympiacos FC, Karaiskakis and Rentis Training Center. They were escorted, of course, by the Vice Mayor of the Municipality of Mandra-Idyllia, Mr. Periklis Rokas.