Giannis Kosmas and Haris Karagiorgos are the people running the Olympiacos US-based Schools of Football in Chicago and Washington respectively.
Clearly affected themselves by the impact of this corona-driven reality, they sketch out for us the prevailing atmosphere overseas stressing also the fact that the Olympiacos Schools have fully complied with the measures announced and the actions taken this period so as they athletes follow their training routine.
Things in the US are critical; how is it going in Chicago and Washington respectively?
Giannis Kosmas: "Chicago is no exception to the grim list of corona-hit cities. Cases exceed 12,000 in the State of Illinois and 8,000 of them are found in Cook County where our School is. Certainly, we follow our Governor's and our Mayor of Chicago instructions, we stay at home and go out only for the essentials. Currently, all measures shall remain in effect until April 20th the soonest… Schools are closed and pupils use e-learning platforms for their homework. The coming 2 weeks, I reckon, shall be critical".
Haris Karagiorgos: "The situation in Washington is really tough. All schools and sporting facilities are to be closed until June 10th following a decision of the Governor of Virginia; this is also the case for many parks. What is sad about that is we had scheduled a set of interesting projects for May, like tournaments, talent selection events etc., so as to attract more kids to our School. The Dallas tournament has also been called off which the Olympiacos U-17 was to take part in; that made us feel really bad".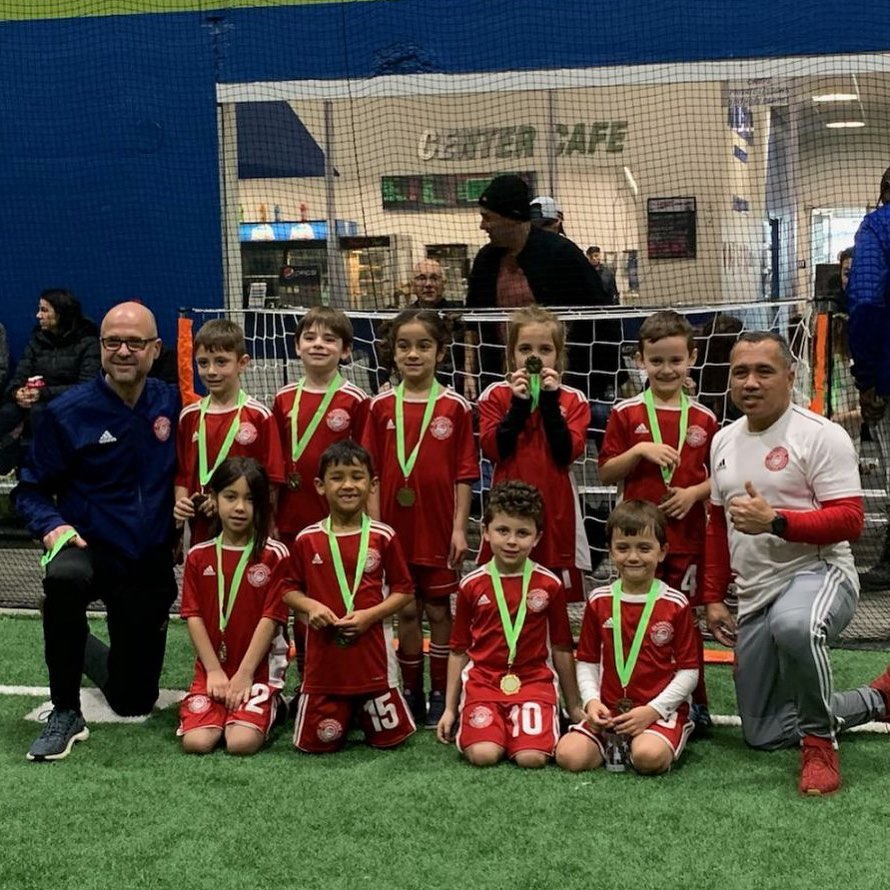 What were the actions taken by your School of Football?
G.Κ.: «Schools and libraries in the US are closed, so pupils and students use e-learning platforms. The Olympiacos School, fully in line with this new context and safety measures, followed these instructions and closed its own doors. We are in daily online contact with our players, so they continue working and are not left behind in terms of fitness. For every age group, there are two training plans per week, whereas each player has also to work on their own according to their trainer's guidelines. Every online meeting is being recorded so that all players can access it again whenever they wish to. Moreover, we ask our players to start their own and have fun with that as much as possible. Last, we launched a platform on our website where useful corona-related information for kids and their parent may be found".
H.Κ.: "We also did something of the like via our website, the material on which is constantly updated with new guidelines on COVID-19. Our priority is to help both children and their families understand that we stand next to them. This is achieved by communicating with them frequently while we also encourage the kids via video teasers to perform their soccer drills every day".
What's the atmosphere amongst the people? How do they feel?
G.Κ.: "Reasonably enough, people is really frightened since the virus may be easily spread and we still have no news in terms of the cure".
H.Κ.: "I think people experience hard times, but also are fully aware of the gravity of this situation. Honestly, I has never seen till today so many people on the streets with gloves, masks etc. on. Very few restraints are open and only if they offer a food delivery service. This is a huge shock for the American society. At a national level, we just follow our government's instructions until late April the soonest aiming at containing the spread. The second biggest challenge, after that of securing public health, is to kick-start the economy, since I find it hard to imagine what will happen if it stays "frozen" for many months in a row. As per schools, online classes have started since Monday, April 13th and will go on until mid-June".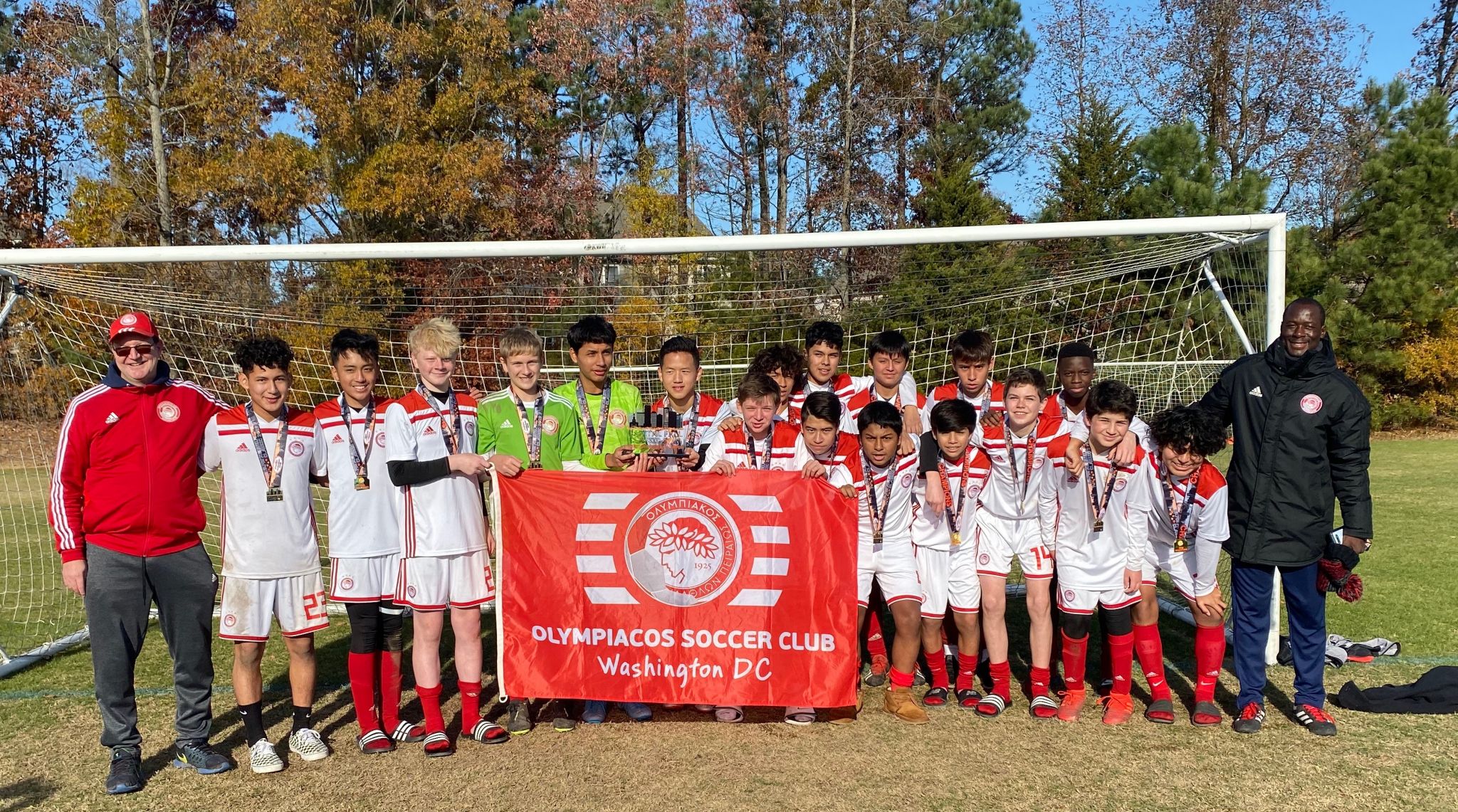 For you, what kind of initiatives and action could help players and their families the most during this period?
G.Κ.: I reckon it is very important to try and keep a specific daily routine; our players should follow this line in order to stay safe along with their families. We all belong to the big family of Olympiacos and we have to remember that we are all together in this challenge and should we stay united, we shall go out on the pitch once more to play football, the sport we love!"
H.Κ: "Parents have also to face, apart from the health issue, an economic challenge. As a School, we introduced arrangements for all families in distress due to their mortgages, rent payments etc. Currently, the biggest challenge has to do with the prevailing uncertainty in the world, mainly in terms of the cure and when this will be available".