In detail, words by the Olympiacos manager at the Press Conference:
What players are sidelined for the fixture, how are Papastathopoulos and Bouchalakis feeling and if there was anything unexpected: We have a quit a few players sidelined. Kristinsson, Socrates, Reabciuk and Camara (red card) will be off the squad. We are determined to go for the win, not to draw, we travel to Azerbaijan to bring back both the win and the qualification".
On summertime qualification on a row and the secret behind this successful streak: "These are particularly difficult and tough matches; details make the difference. It takes proper conditioning, there are no secrets except from hard work and preparation. Both before and during the match. Mentally, athletically, technically and tactically. Strategy is critical, one has to know how to react as the match develops. When one is ready, then things tend to go as planned".
Whether this tie is a challenge given the difficulties: "Truth is I like finding solutions to problems. There are always solutions to be found. We might many players off, but Olympiacos is a very big club and has the players to rise up. Those who play for Olympiacos have both the value and quality to response and give solutions. Both young or more experienced. It is not just about those off the squad; everybody may give solutions. We have to honor the club and give all we got. We are both certain and confident; we are well prepared to make it".
On the state of the pitch: "We know what the state of their pitch is".
In detail, words by Mathieu Valbuena:.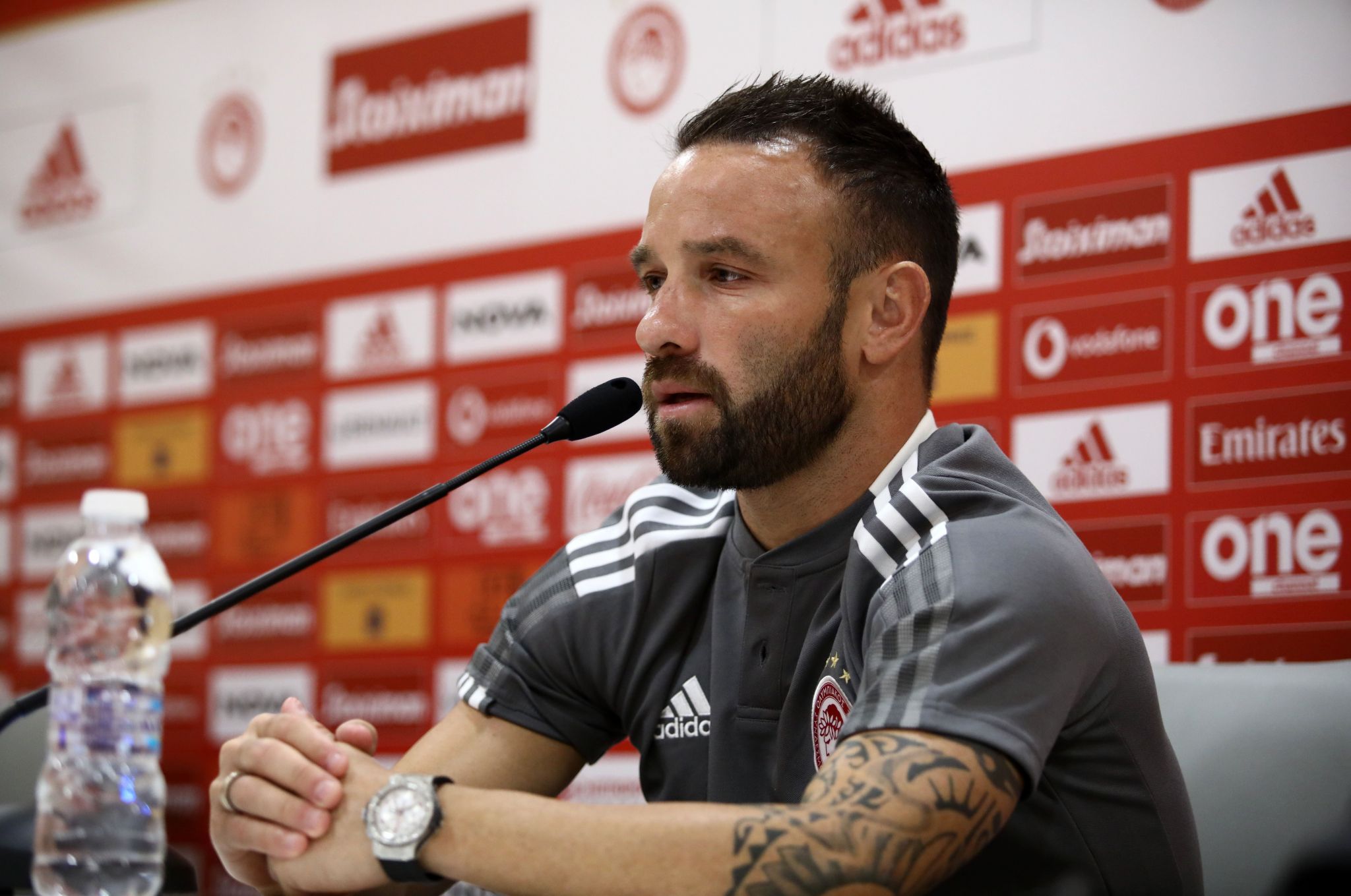 On the requirement for the team to go the extra mile because of the players missing: "It will be a very tough match, like the first leg, where we made it by 1-0. It was really important that we won without conceding any goals. We have made the first step; I believe we will make it. It is not about each player on his own, Olympiacos is one single entity. We will do everything to qualify, we have trained well and I believe we will attain out goal".
On how different he expects the second leg to be compared to the first match given the difficulties: "We are talking two matches of equal difficulty. Given the circumstances, there will be challenges as it was the case in the first match following [Camara's] sent-off. However, we did it. We are well prepared; our objective is to qualify and go on in Europe; we are ready to give all we got and overcome all difficulties».
Whether he feels ready enough to lead this mission because of the difficulties and his experience: "Truth is I am one of the most experienced and older players. At this level, all matches are hard, even smaller clubs may produce an upset against a more quality team. We all have to be ready for battle. Both young and old, and support this team".
On whether he expects some surprises from Neftçi that will help the Azeri outfit to qualify: "We shave a slight lead, but not even for a second does it occur to us that we will get disqualified regardless of difficulties. We are determined, we know the difficulties, but, humbly enough, we think of nothing else but to qualify. Our opponent is a strong and quality team but Olympiacos is a great club σύλλογος and we will try to use this small first-leg advantage we have and qualify. This is the goal of our trip".