Words by Olympiacos coach:
Are we to expect players to return after the Neftci tie? Have you made up your mind about the formation?
"All players are available with the exceptions of Bouchalakis and Kalogeropoulos; Dräger and Avraam are off the list. They have been off for quite a few days so we have to reassess their state of fitness. This is the hardest thing for me because I have to reevaluate them. Camara's return is very important and helpful for us. There are many players to reevaluate whether it will be safe to return or not".
In both matches against Neftci, we saw many young players capped and seizing the opportunity, like Markovic and Aguibou Camara. Is there a case of them being given more opportunities in the future?
"These players belong to the Olympiacos' roster and are being considered as well. Honestly, I haven't made up my mind yet for tomorrow's eleven. I wouldn't disclose them even if I have. All player deserve to be part of the squad. As I told you, we have to reassess their state of fitness. You will see all players capped later in the year because they deserve to".
What are your thoughts about the goalkeeper? And a comment about Onyekuru, who was just announced from the Club?
"You will see my thoughts about the position of the goalkeeper. Onyekuru is a new addition and we have been watching him for 2 years. He will help us a lot. He has been capped many times in Galatasaray, with many goals and assists. He's got both the quality and European experience, and we are truly happy to have him with us".
In the Neftci tie, you opted for playing with 3 stoppers. Will you keep that or turn back to a 4-3-3 formation?
"Everything is possible. We might play a 4-2-3-1 or 4-4-2 formation; this will depend on our players' state of fitness. I want to see how certain of my players will be and then I will take my final decisions. You will see tomorrow. This tie will be different. Ludogorets is a different team, they play in a different way; they have other characteristics and handles matches differently. You will see our formation tomorrow because we will make up our mind after our last practice".
How much will this heat affect your players?
"The heat affects footballers. Under such conditions, matches may not be played with high intensity. It is not just our players to be affected; both teams will. We'd love to have a bit of a breeze, but both teams will have to put up with it. These conditions have an impact on both intensity and speed".
A comment on the Champions League draw?
"There is no point to talk about that now; tomorrow, we are to play against a top team, the Bulgarian champion and domestic Super Cup winner, who have knocked all their opponents out. We are focused solely on Ludogorets".
Words by Rubens Semedo: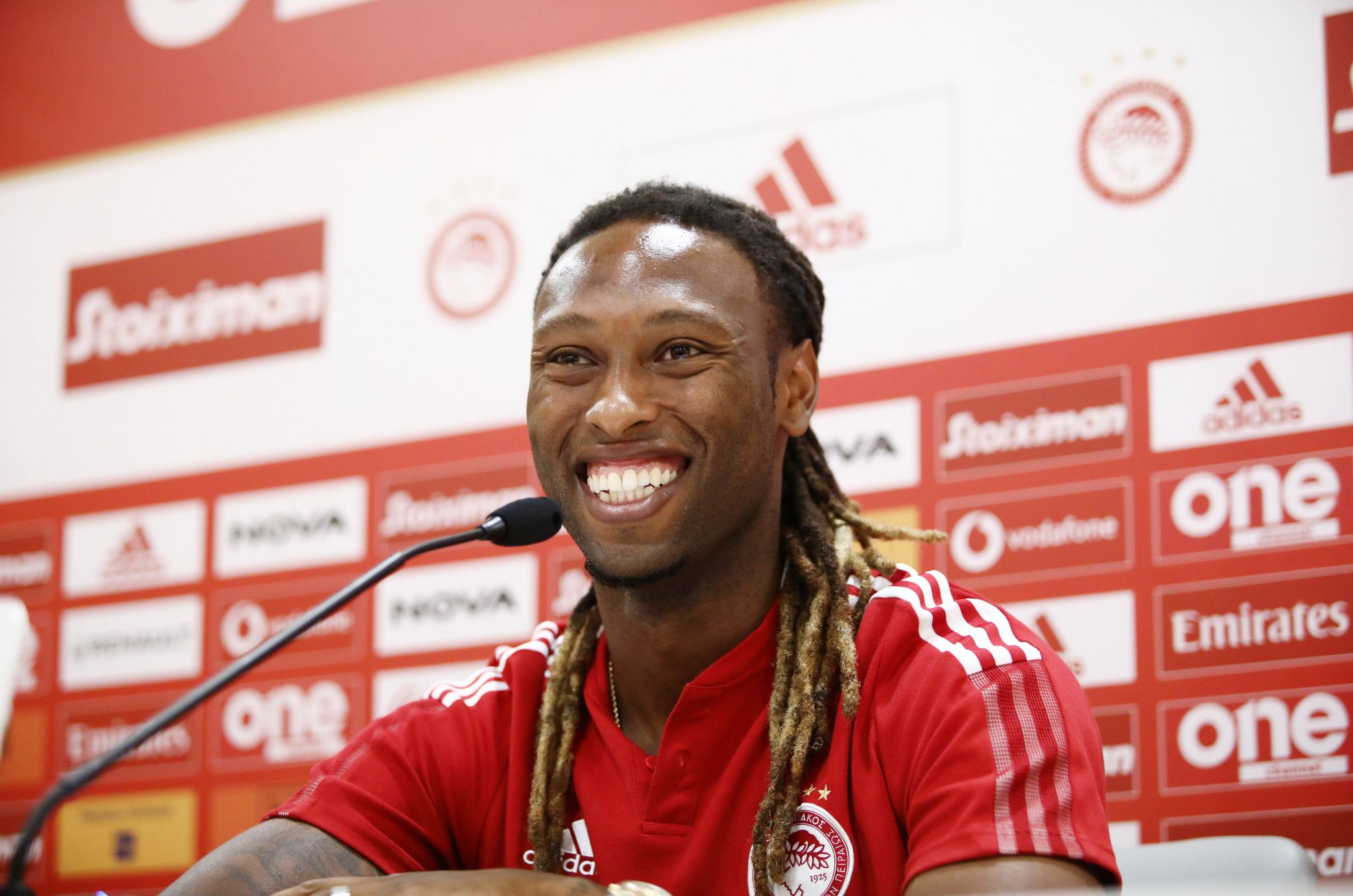 A comment on his collaboration with Markovic and on the fact that Olympiacos conceded only one goal in ten qualifying matches?
"Good afternoon. It is a good thing that we worked well with Markovic. The same applies for Socrates, Cisse and Ba. We all collaborate well and the important thing is to concede no goals. Our aim is to win the match at any rate. This is our objective."
Do you have an idea of Ludogorets' quality features? What is the difference with Neftci and how is Olympiacos going to deal with this challenge?
"All matches are distinct, all matches are difficult. This is the Champions League and there is no such thing as an easy opponent. As per Ludogorets way of playing, this is up to our coach to tell you. Certainly, we know the kind of team they are. We want to play our game and grabbing the win with a clean sheet would the ideal thing".
In the Neftci tie, you wore the captain's armband. Was that an extra motivation for you?
"I am impressed you are impressed I captained the team. It was a very proud moment for me to captain such a great club like Olympiacos. One needs no bigger motivation. Playing for Olympiacos in the biggest tournament is big enough on its own. Truly, it is great being the captain of Olympiacos, but, captain or not, I will do the best for my team."
You have scored for Olympiacos also in Europe; do you have one goal in stock also for tomorrow?
"The most important thing is for us to win. If I score, this would be really pleasant. My main role, however, is to help my team not concede goals and thus earn the win".