Presser by the Olympiacos coach:
What should Olympiacos do differently compared to the Frankfurt match: "After analyzing the previous match, we have to improve the way we put on pressure. We didn't do it the way we should. Also, our ball possession was not good in order to create good chances and convert them. Tomorrow, we have to pile up our pressure on this characteristically German team, we have to secure possession and exploit the chances we will create ".
On Bouchalakis and sidelined Karbownik: "We will have to wait until tomorrow, it won't be easy, but we can wait that much. Karbownik will not help us, he is sidelined indeed".
Do you think that by keeping possession, Olympiacos will keep a clean sheet, as it is the case in last ties: "I am concerned but mostly when we lose. It was one of the main reasons we were defeated, we are working on it. We were not effective in the chances we created and this was a problem in Frankfurt. When we convert, then conceding goals is less worrying, as it was the case with Eintracht".
Whether Kostic absence will have an impact on his plans or this will change Eintracht's plans: "His absence will not affect their strategy and planning since Kostic, in some of the recent matches, played in another position; actually, he was not capped in one of them. So, their formation will not change and thus I expect something similar tomorrow in terms of their game play and formation. We are not going to change our own system; if we have any changes in the line-up, then this will not be due to his absence although he is truly an important player".
On Cisse being off: "Cisse is having an amazing season playing next to Socrates. We may entrust Ba, he's got the skills despite some issues in the last match, but this was because he lacked official. Cisse's absence is important, we fully trust Ba".
On his anniversary of 50 European fixtures, will he celebrate that? Of these matches, what is the one that stands out? "I am certain we can do it. I have strong memories of European matches in Karaiskakis and I am sure this will happen again against Eintracht".
Presser by Youssef El Arabi: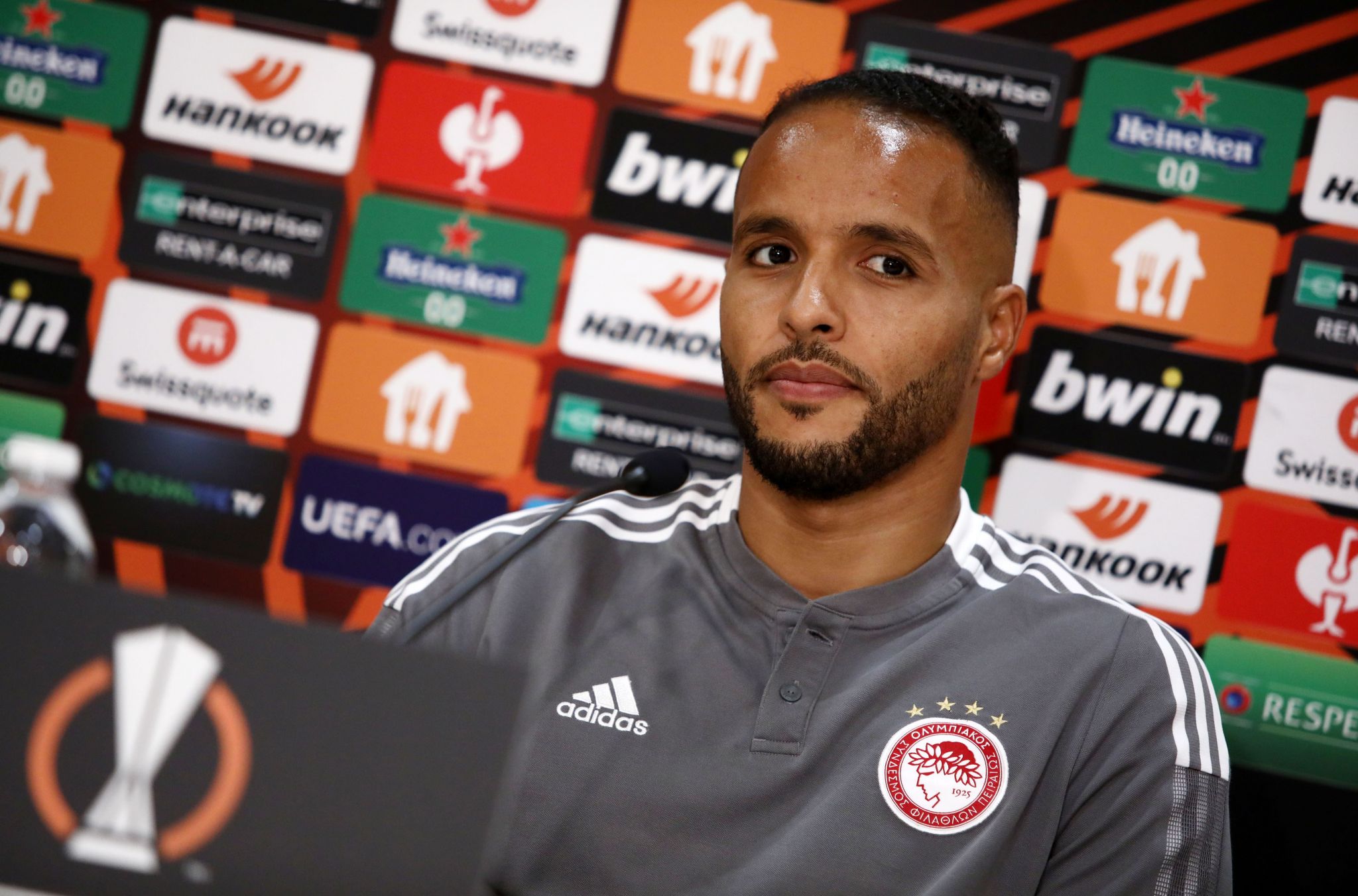 On his collaboration with Tiquinho and whether he feels better when they play together or on his own: "These things are for the coach, he knows better. I believe a team is stronger when they play with 2 strikers at the top, but these things concern the coach who takes the decisions on how to play better"
Whether it occurred to him that one goal of his will bring him top of the list of Olympiacos scorers in Europe: "I found out today, I didn't know. It is important for me. The most important thing for a striker is to score and combine that with winning, not like it happened in the previous match. I would go for the win; but if I score, that would make it even better".
Does he enjoy scoring most in Greece or in Europe: "I have no preferences; I love scoring in all competitions. We are fully concentrated on winning tomorrow. We have to reclaim the top. We are playing at home and we have to use that".
Whether this is a final for him: "I think all matches equal to finals. we still have 3 matches to go, this is no final, but it is important to play great against such a tough opponent, in the likes of Eintracht. Eintracht has made it really hard for us, more than anyone else. We have to be strong".
Whether tomorrow's match will also influence his decisions on his new contract: This is an important match, too important for us. This is how I see all of them, as really important matches. I do not know what will happen in the years to come, but tomorrow we need to play a great game because we deserve reaching far in the competition"