Pierre Kunde and Carlos Corberan held a press conference ahead of the Apollon-Olympiacos tie. The "red-and-whites" shall play against the Cypriot outfit at Nicosia's GSP for the first leg of their UEFA Europa League play-off.
Detailed quotes by Pierre Kunde:
After an original knock out and then a successful qualification tie, what are the elements that Olympiacos should display to avoid turning this tie also into a suspense-filled one?
After the Maccabi tie, as you all know, we made many changes and we have radically transformed the team. Against Slovan, despite the difficulties we faced, we showed that we have made those changes. We are now here with a new strategy and we have worked to the best of our abilities. We want to give all on the pitch and we shall win tomorrow's match no matter what.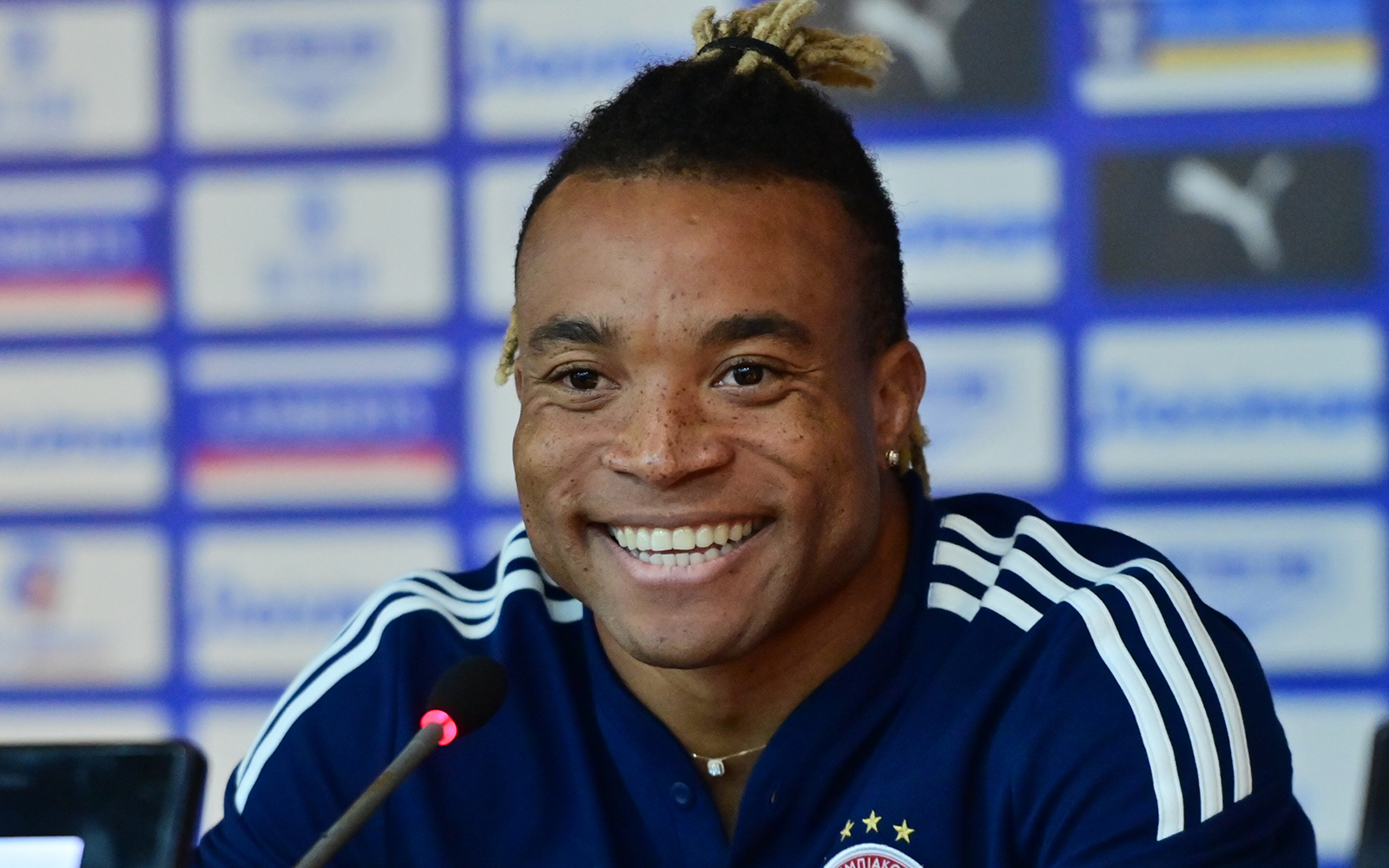 That change you mentioned had also to do with you. You have been on the bench, and now you are a fixed member of the starting lineup. What's your take on these changes and what is different now?
I used to work hard also under the previous coach and, sooner or later, I would have taken my chance. Now it's the opportunity and I am determined to seize it and keep on working; I know competition is hard for this position on the field but I am here to give the best of me and keep my place in the lineup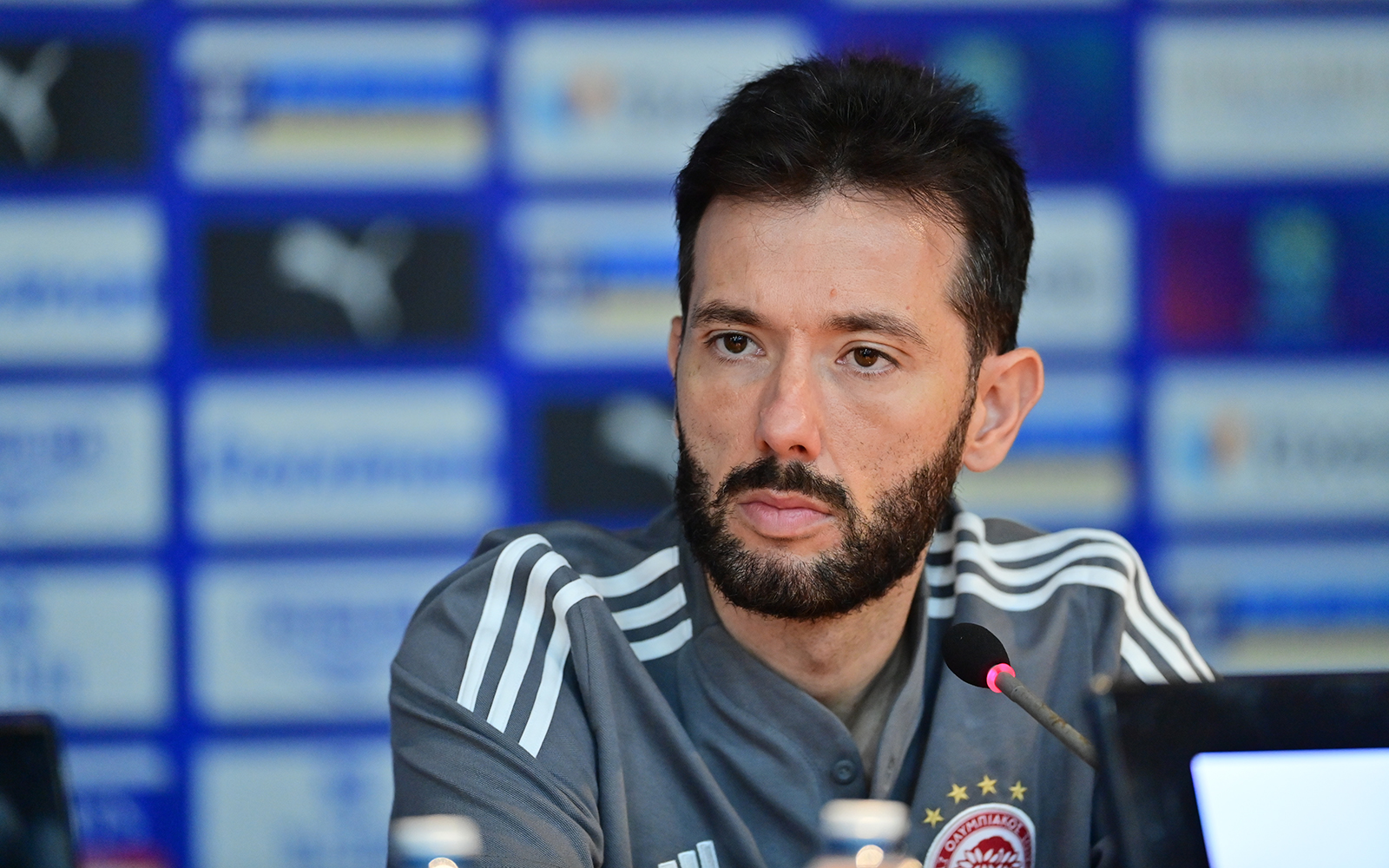 Press conference by Olympiacos coach Carlos Corberan:
Having seen Olympiacos against Slovan, as well as Apollon, what is it that you must correct in order to leave with a positive result?
I think the most important thing is to maintain our strength on the pitch and, most importantly, be aggressive and keep a well organized and strong defensive line. Regardless the opponent, we must preserve our own gameplay philosophy and be competitive at all spots across the pitch. Apollon are a club that, although knocked out by Maccabi, they beat them in the return match and remained competitive. They won the Cyprus' Super Cup and, at this point, we are to ace a very strong team.
You are aware of Cypriot football; what is your recipe in order to advance?
First and foremost, we have to display our good side and keep our performance at the highest level, remain strong and focused. Of course, we also have to be effective in defense. Our good side, I reckon, will allow us to deliver well and the result -in case we win- will be the outcome of our good performance since we are to play against a strong opponent.
You talked about Apollon's tie with Maccabi and their Super Cup performance. Do you think that due to their new coach signing, they will feature many changes?
Certainly, when a coach changes, some things also change in a team. I now their new coach from his previous club and there is a great chance our opponent shall have changes compared to their previous matches.
What are the odds for each team and what is Apollon strength for you?
Football is not about mathematics and it's tough to determine the odds with accuracy. At any rate, Olympiacos must be able to keep our performance at a high level; we are to play against a strong team, but we are Olympiacos, a great club and with a winning mentality.
Tell us why Mady Camara was left off the squad list, how Masouras is and about de la Fuente. Also, a comment on the players' injuries.
We have to analyse injuries in depth. I am aware of certain things but for others, they happened before I joined Olympiacos; so, we have to break them down in full so as to have a comprehensive idea. As for Mady, he got injured in the first match against Slovan and he had no training with the team to this day; so, it is reasonable to opt for a player who is at a better shape although we had to leave an important player off the squad. Masouras travelled with us and he is fine. De la Fuente made the trip with us which immediately makes him eligible to play; however, before he joined our club, there was an idle period for him, it's quite unlikely he will play.
Have you studied Apollon's new coach to delve into his philosophy?
Yes, of course. I have watched their matches in his previous club, as well as the players he now has in Apollon to feature.