Olympiacos is invited to face Freiburg on Thursday (27/10, 22:00, Cosmote TV, official TV partner of the "red-and-whites" FC) for the 5th round of the UEFA Europa League group stages.
In view of the game in Germany, our team's head coach, Míchel, spoke at the press conference, while the team's players were represented by Alexandros Paschalakis.
Detailed quotes by the goalkeeper of Olympiacos, Alexandros Paschalakis:
It's your third match and you didn't receive any shots during the last two games, but you conveyed confidence to the team; tomorrow is a different game, what elements should Olympiacos possess in order to achieve a positive result?
I must say that we did not concede a goal in the previous games because we handled the games in a clever way, and there was good communication between the teammates, something that occurred within a short period. We have been aware of how important a game it is for us, since the beginning of the week; we treat each match as if it were the final, whether we're dealing with an easy or difficult opponent. Their fans are supportive and our opponent is strong and challenging and will get opportunities, but it's about how we deal with our opponent and not how they play.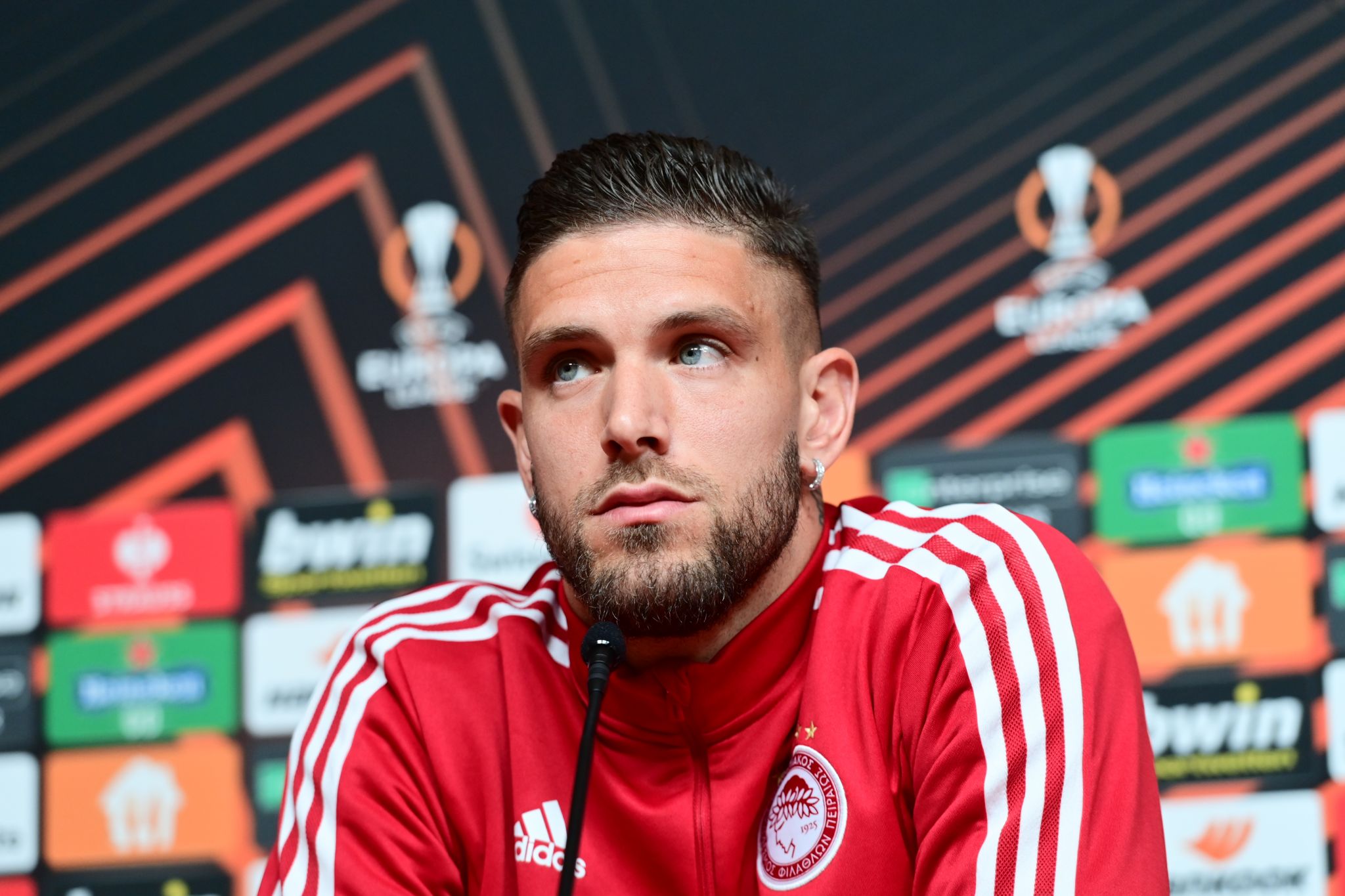 You talked about the team's good communication and it does seem that this is improving. What do you think has improved that the team has taken steps in?
Defence starts from the front line; that's what we're trying to work on. Mr. Míchel has been trying for this since the very first moment – to help us with the tactical part and we have improved within a short time span. Our coach's philosophy is specific and we try to apply it through work. The important thing is the balance in our lines, from defence to offence and from offence to defence. I think what's changed in the team is chemistry.
When watching from the outside, we see confidence underneath the goal. Do you get the same feeling from your teammates?
The most important thing is to win the trust of your teammates and the rest comes second. This is what I tried to do from the beginning. Indeed, we developed good relationships quickly and I didn't expect it either. I feel like I've been on the team for a long time and this is thanks to my teammates. We have to step up, it's not an easy job, I'm trying to dο my bit, but soccer is a team sport. In the games I participated, I had my teammates' help; we analysed the games and we saw that the players were serious and disciplined most of the time. I haven't had to do much until now, but I believe that the goalkeeper, apart from making saves, has more roles on the field.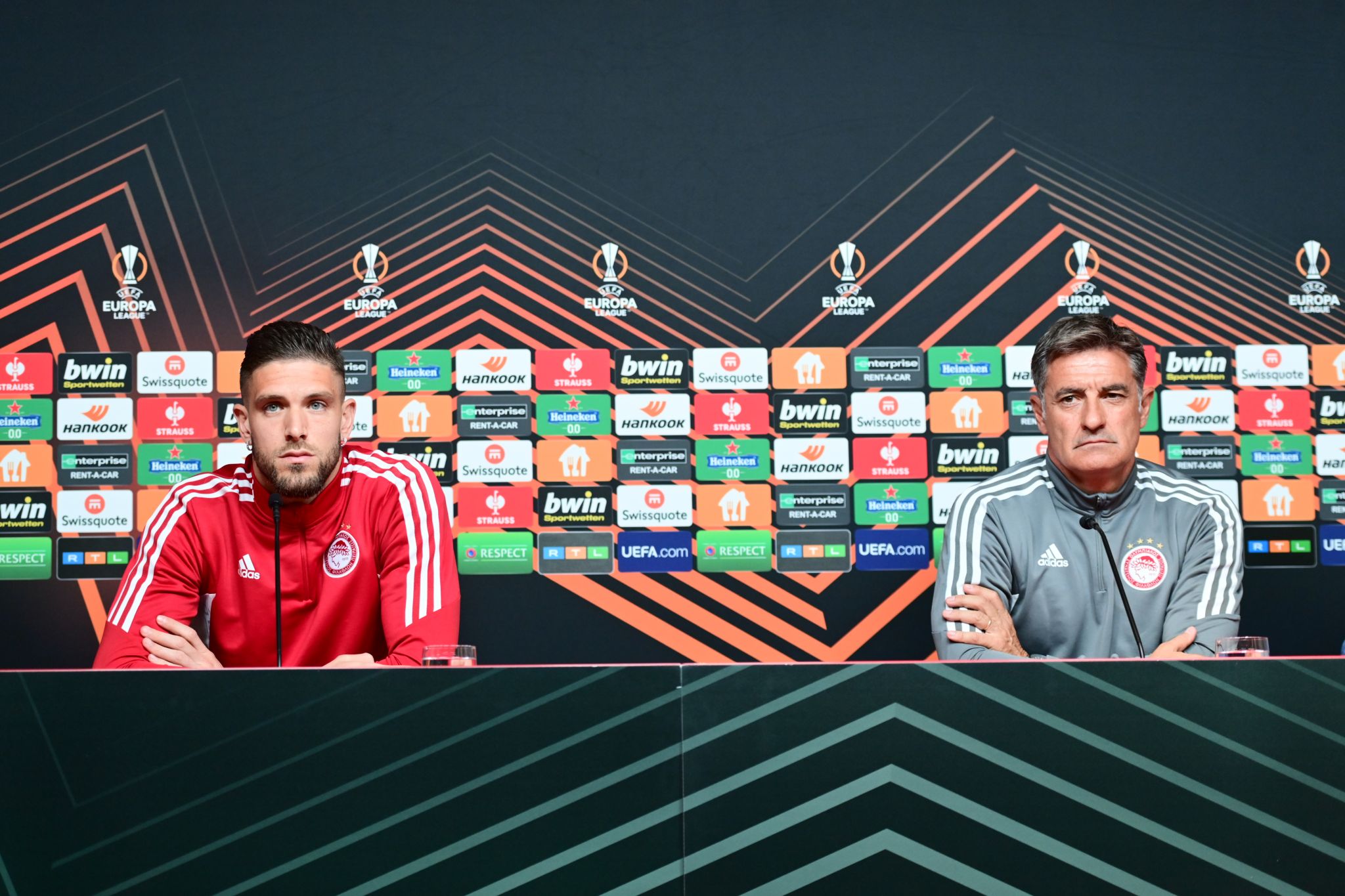 For his part, the Spanish coach of Olympiacos, Míchel spoke at the press conference ahead of the game against Freiburg:
In the first four games Olympiacos did not score in their group. How do you think you can deal with this situation, against the third best defence of the Bundesliga?
We are aware of the opponent's quality, as well as our own needs. The opponents will not change their game, but we also intend to make our own game and we are relying on it. It won't be an easy match and they will not grant us any opportunities, but we have an idea of how to deal with this, we're hopeful and we will do our best to remain alive in the group.
What must Olympiacos do differently compared to the first game in order for the upcoming match to yield a different ending?
I watched that game on TV; I have an idea of what went wrong at the time. We will try to present ourselves differently, I think our footballers have since become more confident and we will try to present a different face. We are indeed dealing with a team that has dynamic and is successful based on their results in Germany and Europe. What we intend to do is not simple, but I humbly want to say that we could have done better against this team.
In Baku you had revealed that Paschalakis will play tomorrow. Can you tell us if we'll be seeing M'Vila in defence with the existing problems and whether this affects your plan?
The plans and ideas are clear. I know exactly who's playing in which position. It's true that Ba has only had two practice sessions with the team, but he never stopped practicing on his own and I don't think a footballer will lose his edge in such a short time. M'Vila is an important player for us –he can take on many positions– but I can't reveal his position, because that would be a tip to the opposing coach. Our plans are clear, and I don't think they're affected by what you said.
Is your plan to surprise the opponent or keep your team in the game and find the solution to score and win at some point?
Anyone who knows me as a coach and anyone who has attended my games will know that I always play for victory. All the evidence you provided suggests that Freiburg is a strong opponent, but in soccer there are times when statistics are not supported. As Alexandros said, we are more united than before and compared to when we first faced Freiburg. The team is quite improved at the moment. They are confident and play with better communication. I believe that tomorrow we will use our own weapons against this truly challenging opponent.