Following the Standard Liege friendly, the coach of Olympiacos, Michel, talked to Cosmote TV (Olympiacos official TV partner) about what he saw during our side's second friendly test in Spain:
"I have to point out everything, both the positive and negative things. In a match like today's, we shouldn't have conceded three goals and this is why we have to improve certain things. I am one of those who believe that one learns from their mistakes, but we have to keep on identifying and correcting our mistakes, while taking stock of the positive aspects of our performance. This training period is very helpful because we see things we are working on during practice; the same with friendlies in which we display the things we work on. We have also worked on various playing styles that we put in practice in this friendly and we will also do during the season.
We try to cut down on our roster; the only thing for sure is that we work better when we are less. Ideally, we will have 18 regulars, because in all matches we want to play with 16 players, instead of 11. This way competition grows and also helps us change the way we play. In a scale of 10, we are at level 7 of our state of readiness".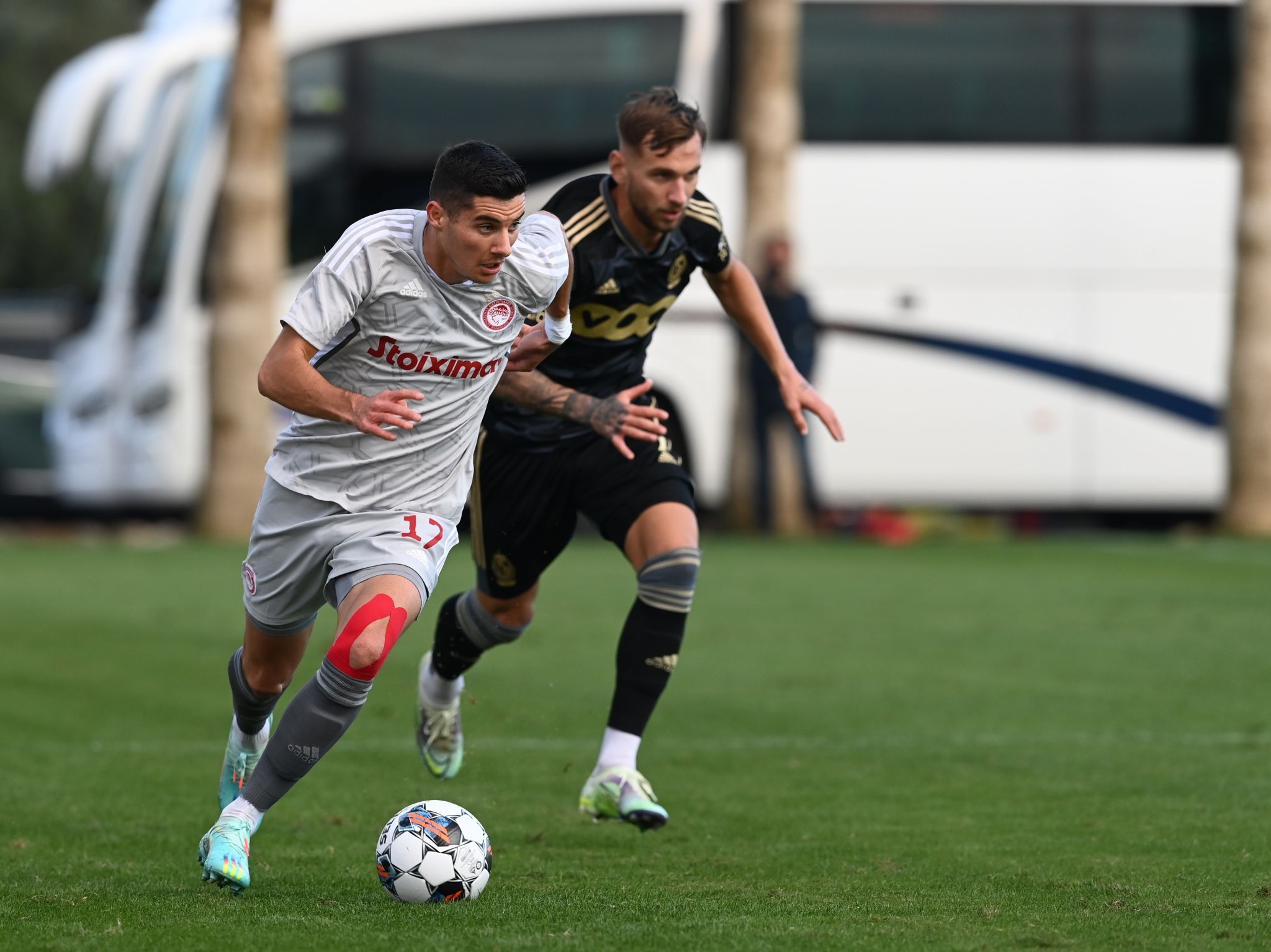 Vrousai: "We have bonded more"
Marios Vrousai talked representing Olympiacos footballers:
"We are happy with our display, but not from the final score since we conceded a goal at the end. Generally speaking, we keep on adding things that we have been working on during practice. We have to continue like that and be competitive since we have an entire championship ahead of us.
Players have come closer and we have bonded more as a team. We have to display that on the pitch and claim the result we want. Truth be told, competition makes you better and we all have to give our 100%, be it the youngest or the most experienced player".