For one more year Olympiacos responded to the invitation for the Christmas bazaar of Athens College and attended the event by spreading smiles and handing out gifts to the children.
Our team's players, Tomáš Vaclík and Diby Keita, visited Athens College, gave the children their gifts, and took photos and signed autographs with young and old alike. Both the players of Olympiacos were excited about the fact that they were present at this event and had the opportunity to see the children's smiles in view of the Christmas holidays.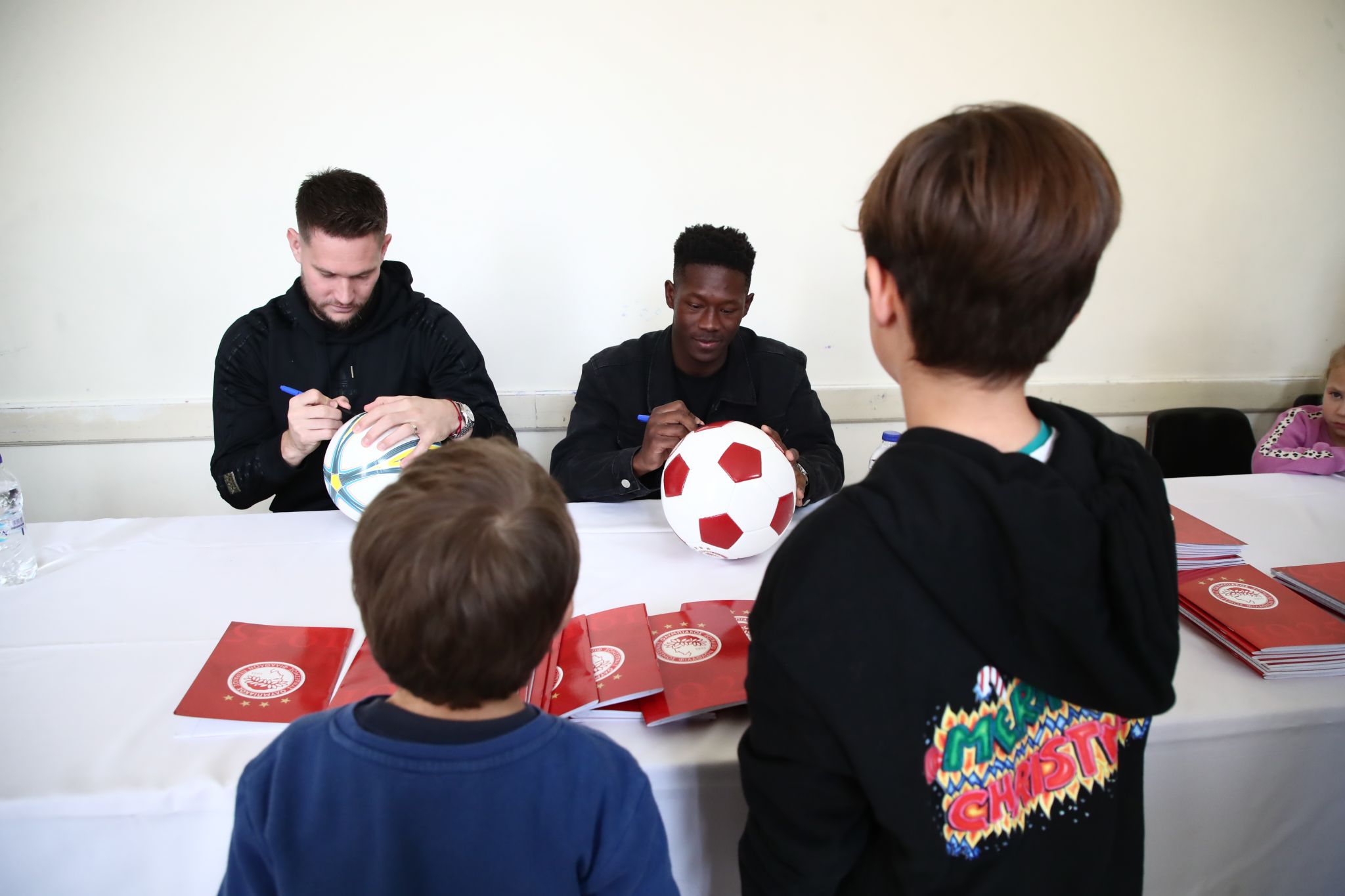 The Christmas bazaar of Athens College takes place every year, thus honouring the concept of giving and volunteering, and welcomes Christmas with a festive and "red-and-white" spirit with the presence of Olympiacos.