Olympiacos coach Diego Martinez and player Rodinei held the red-and-whites' Press Conference ahead of the side's Thursday away match with English outfit West Ham for MD4 of the την UEFA Europa League group stage.
In detail, quotes by Diego Martinez:
After the PAOK fixture, is this match against West Ham one of the biggest challenges in your career? Also, is your team going to enter the pitch with a view to take their opponent by surprise?
Olympiacos are a team that always want to win no matter where they play. We came here hungry enough and with a well-earned right to feature in this competition. It will be an important evening for us because we are to face a top Premier League team. If we want to get a good result, then we have to do more than a flawless match. If we had put on the perfect display at home, we have now to do something more should we want to win. After that poor result and performance for the domestic league, we have had our share of self-reflection; besides, it's part of our daily lives. We have done many good things in several matches, but we did nothing in that match. Therefore, we have our daily self-reflection and this is the only way to keep on improving ourselves. This is why we want to perform better in the coming match, we have worked to prepare this match and do the best we can. In football, surprises do happen; we experience surprises in all matchdays and competitions. There have been surprises in the Champions League and we are here, highly motivated, to make a great performance. This what we always do after all our matches, after our performance and win to West Ham, our win to OFI and defeat o PAOK. We always do our self-reflection. I mean to tell you that I believe in our players and team's' skills and, even after a poor result, I believe that our team has got a huge potential and we have faith in us.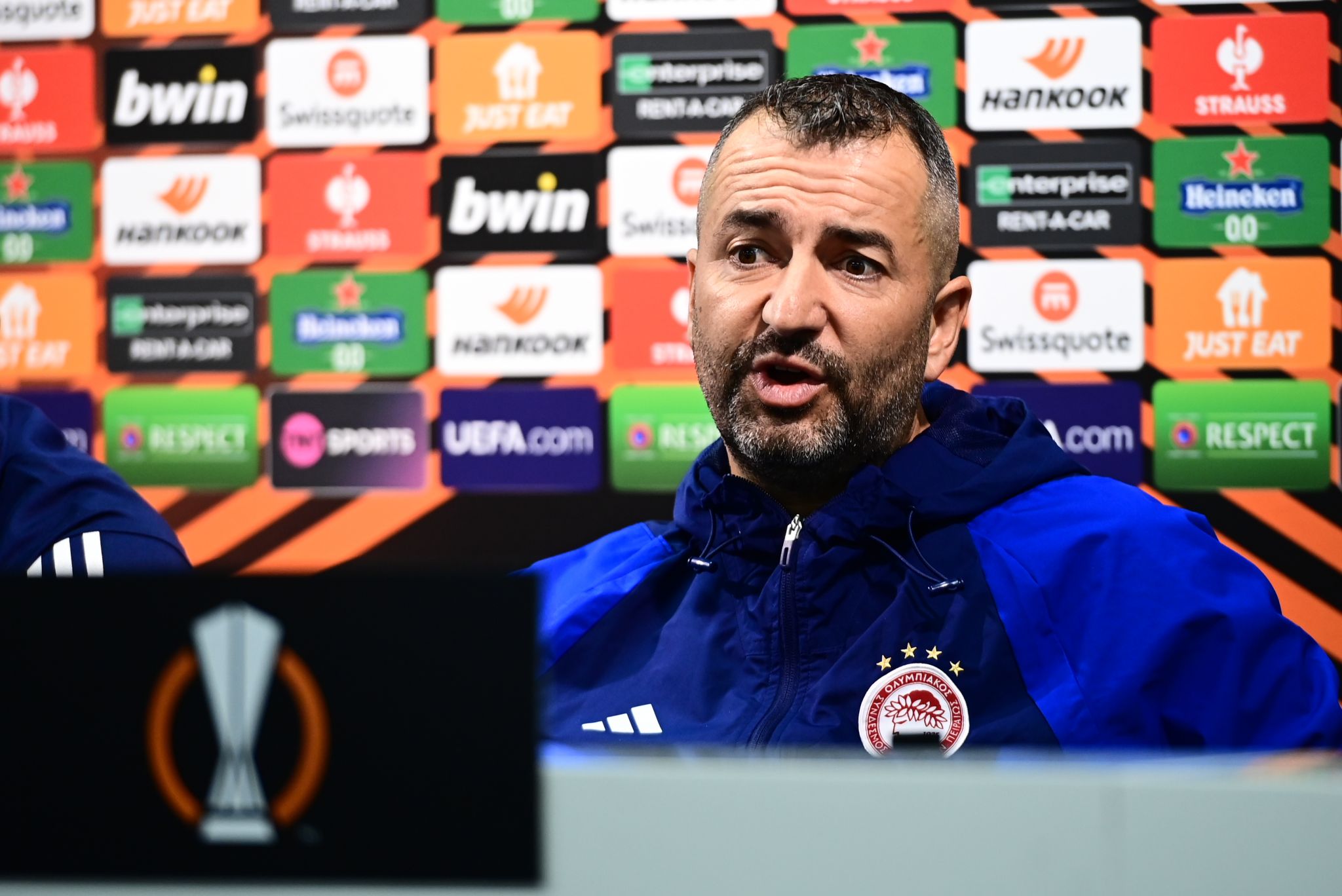 Performance-wise, what went so wrong with PAOK? Are you troubled by these swings in the team's performance or is this normal in a new squad?
As I said after the PAOK match, there are no excuses and we put on a poor display. Following our cold-blooded analysis, one may split the match in two parts. Until 0-2 kai later after that. The first half has been balanced; things would have been different should Podence had scored. Also, if El Kaabi had not been ruled offside, we would have had a different match to discuss on and its development would have been different. This is one explanation of what we saw, but it is also clear that we did many wrong things in that match. As I have said many times, I am the first to stand up when losing and the last one to celebrate a victory. I assume full responsibility which, as you said, is part of the building process of a new team. We tried till the end and never gave up, and we are proud of that. We also used a player in a position he has never played before, in order to add speed and depth in our game. Because, until that moment, we had failed to build depth in that side and I am proud of the effort made until the final whistle. One never knows what our two goals scored might offer by the end of the season. So, despite our wounds from losing, those goals may turn out to something positive. The most important thing is to learn from mistakes and not repeat them. In football, there is both winning and having bad moments which one should know how to overcome; top champions, like Rafa Nadal, are champions exactly because they went through hard times again and again. I do believe this was an ugly defeat, midway a journey of many beautiful moments. So, it was just a match poorly played; the team, generally speaking, is not in a bad shape. Over the past month, we have had some great matches played that should make us feel confident and optimistic for the future. I am here to give answers if you pose me questions about that match's tactical aspects. This is why I am here; I love talking about football.
How important is this match with regard to qualifying to the competition's next stage?
We have been filled with ambition and expectation in all our European fixtures so far. We wanted to win in all of them before kick-off. The same applies now in the group stage; we keep on treating matches the same way. We know how to play against a top team, a Premier League outfit and UEFA Conference League winner. When I joined Olympiacos, the club had a 17-match winless streak. We want to improve, we want to win and, indeed, all match and points claimed are important for us.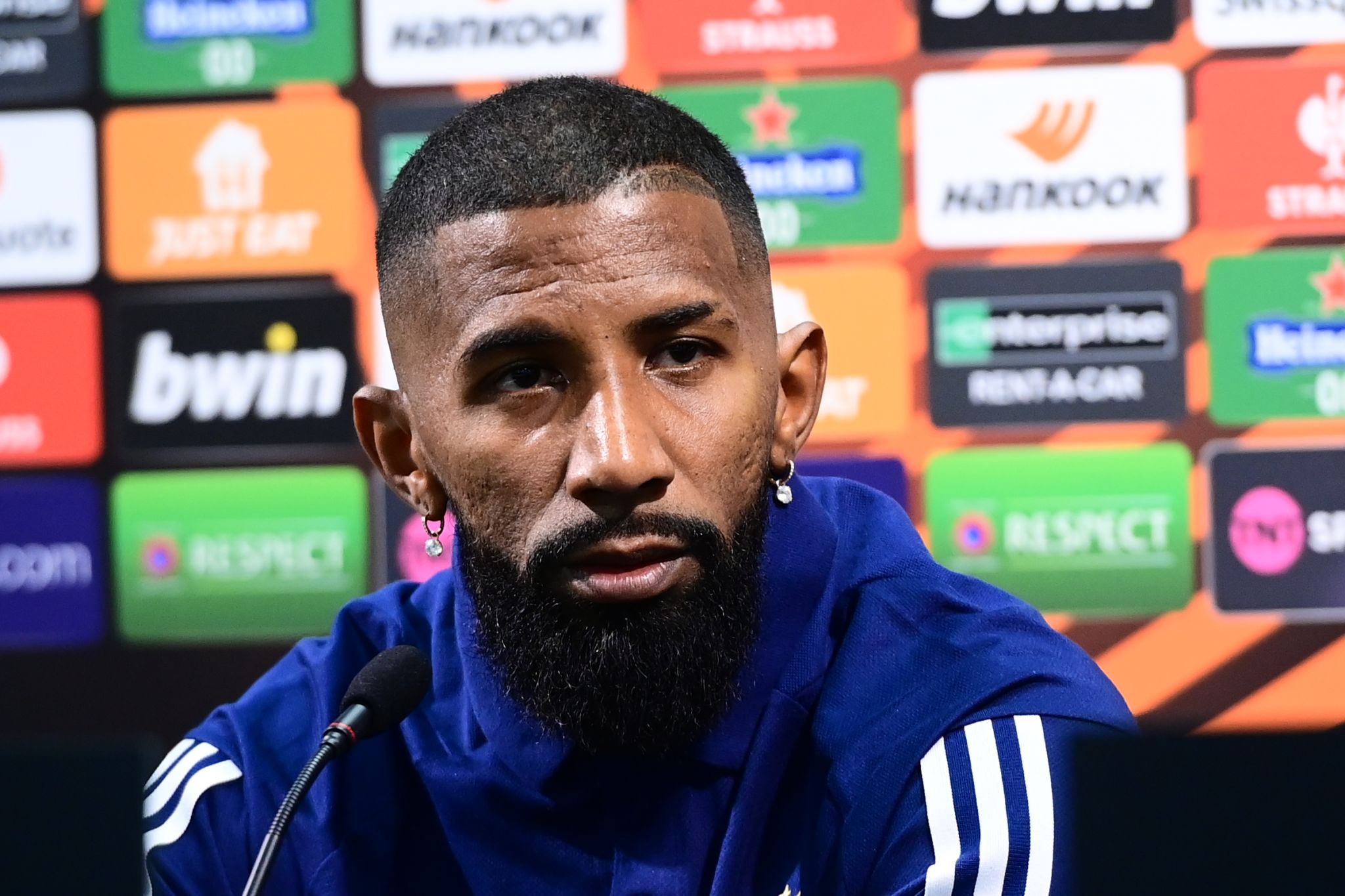 Rodinei: "We have worked a lot for this match"
Sunday was a bad evening for Olympiacos triggering lots of debates. Currently, what I the prevailing emotion in the squad? Is it anger or a will to react?
That night was ugly for our team and we played poorly. Many days have passed, however, and we know fucus on the West Ham tie, in the context of a completely different competition. We discussed about the mistakes made and we know they should never happen again; we have worked a lot on this match that is going to be a completely different one.
What is the quality Olympiacos should manifest on the West Ham pitch?
As I said, this is an important match for us and a completely different one. What matters is to set foot on the pitch knowing what we have to do and follow our plan. We have a worked a lot on this match. It is going to be a nice fixture and we want to turn it into a beautiful evening for Olympiacos. There are many qualities we want to put on in this match and discuss every day with our coach. So, we know what we have to do. It won't be an easy match; you all know that West Ham is tough opponent but we have worked a lot on this match.