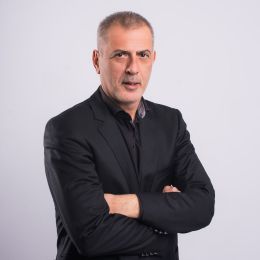 Ioannis Moralis
Vice President
Giannis Moralis is the Mayor of Piraeus and the President of Olympiacos FC.
He was born in 1968 in Athens and studied Economics. He started working for Olympiacos FC in 1995, assuming important positions of responsibility during his career at the Club. From 2005 to 2010 he was the Communications Director. In 2011 he became General Manager and Vice President and in 2012 he assumed the Presidency of the Super League, a position he held until 2014, when he was elected Mayor of Piraeus.
He's married to Valia Kyriazi, with whom he has two children, Petros and Yolanda.