Life match… matchday 16. Olympiacos have played many and significant matches in their history. But the match given since March 4th, is both a daily one and, indisputably, one of the most important matches in the club's glorious history. We are of course referring to the support shown by the club to the life struggle refugees face. Today as well, for the 16th day in a row, Olympiacos was next to the people fighting for a better future.
The red-and-white club of love and solidarity was once again present, as its history and ethics dictate. The club was present in the port. Next to the people in need. The greatest Club of the country distributed 3,100 portions of food to refugees of all genders and ages.
For a few hours, on Saturday afternoon, the members of the red-and-white convoy gave out food to the people who felt relieved seeing that Olympiacos continued being present. All this took place in the port's gates, starting at gate E2 that has the most people, and not only there.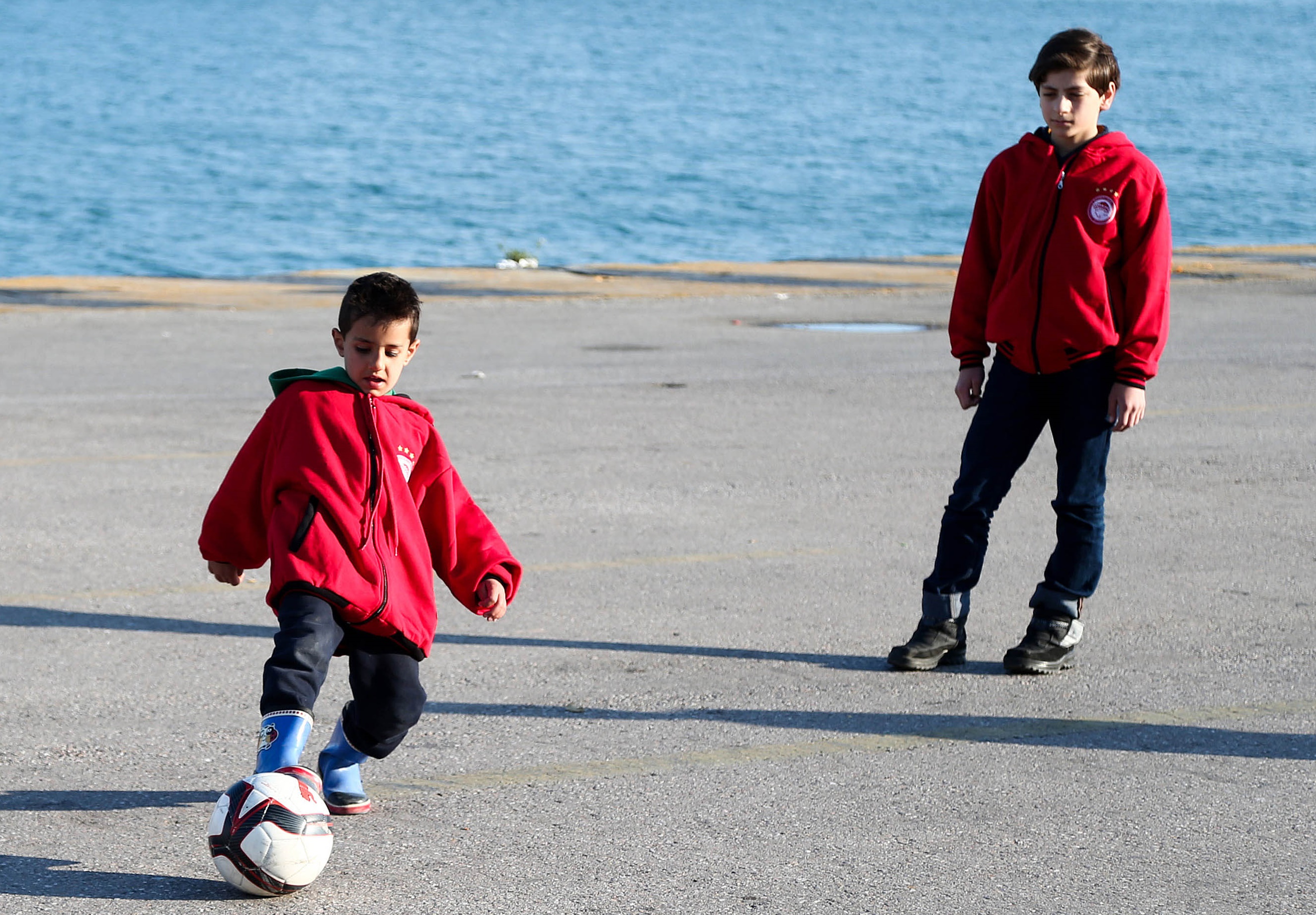 And it's only the food, which is obviously vital. Olympiacos does everything possible to keep people warm since weather conditions are still not the best possible. Over 3,000 clothing items (hats, jackets, cardigans, etc.) were given out so that both young children and adults could be warmer.
Olympiacos also takes care of the refugee children. You see, no matter how hard reality is, everything gets better with playing. And children need to play. The Legend has already distributed and keeps on distributing footballs that help the little children "escape". Football matches are played daily. With the blue of the Piraeus sea as background and next to the enormous ships, the little football stars give their all.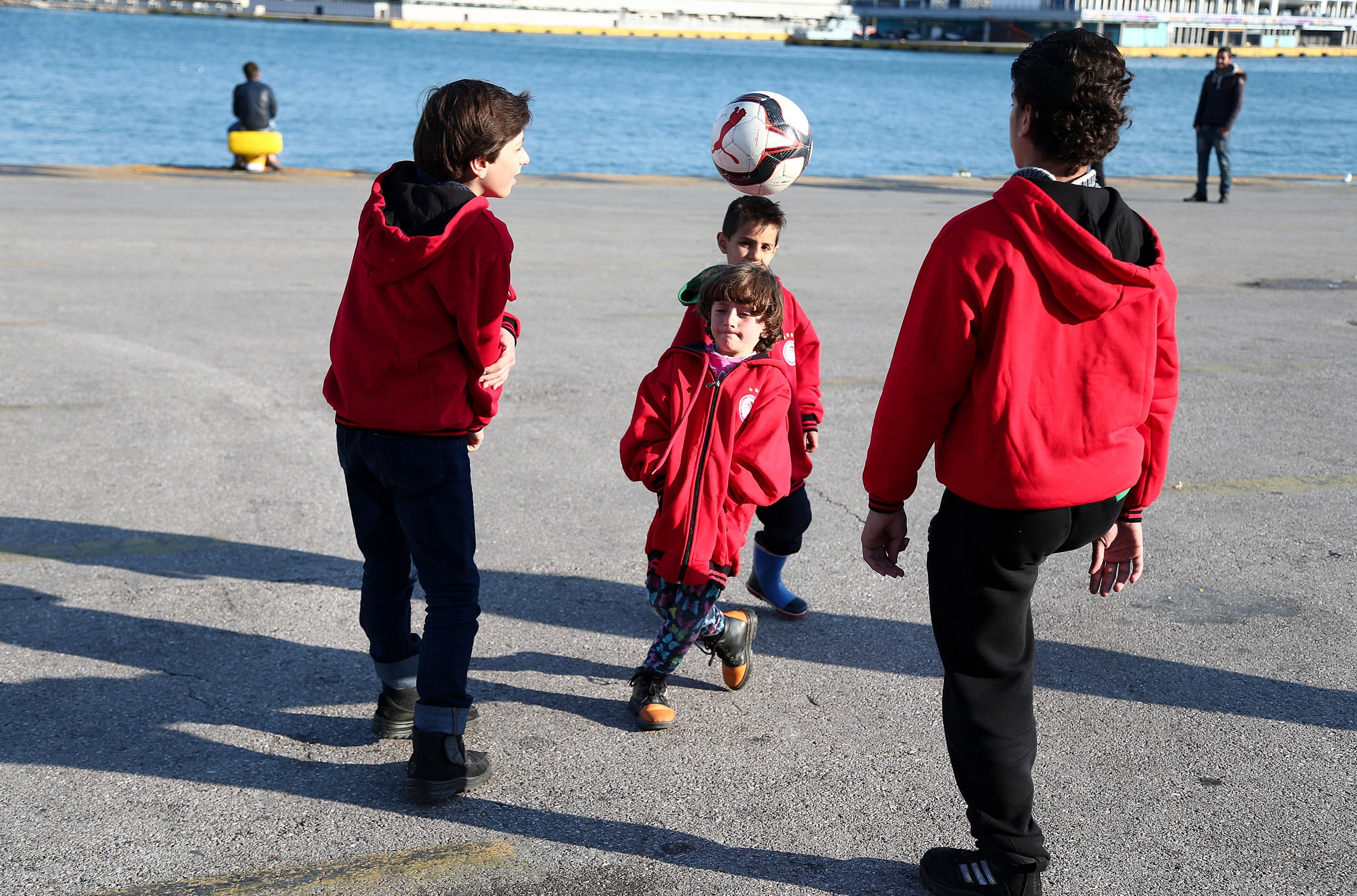 For the duration of the match, they stop being refugees. They are not away from home. While they kick the ball, all is well and they smile huge smiles under the supervision of their parents who make sure everything is okay. In fact, adults also take part in the game. They are children too, albeit a bit older than the rest.
To see the photostory, click HERE.