The images are stunning. Even now, after almost twenty days from the deadly floods and the mud covering everything, in Mandra, Attica, the struggle doesn't stop. The struggle for life, the battle for survival. A battle fought every day by residents of the area.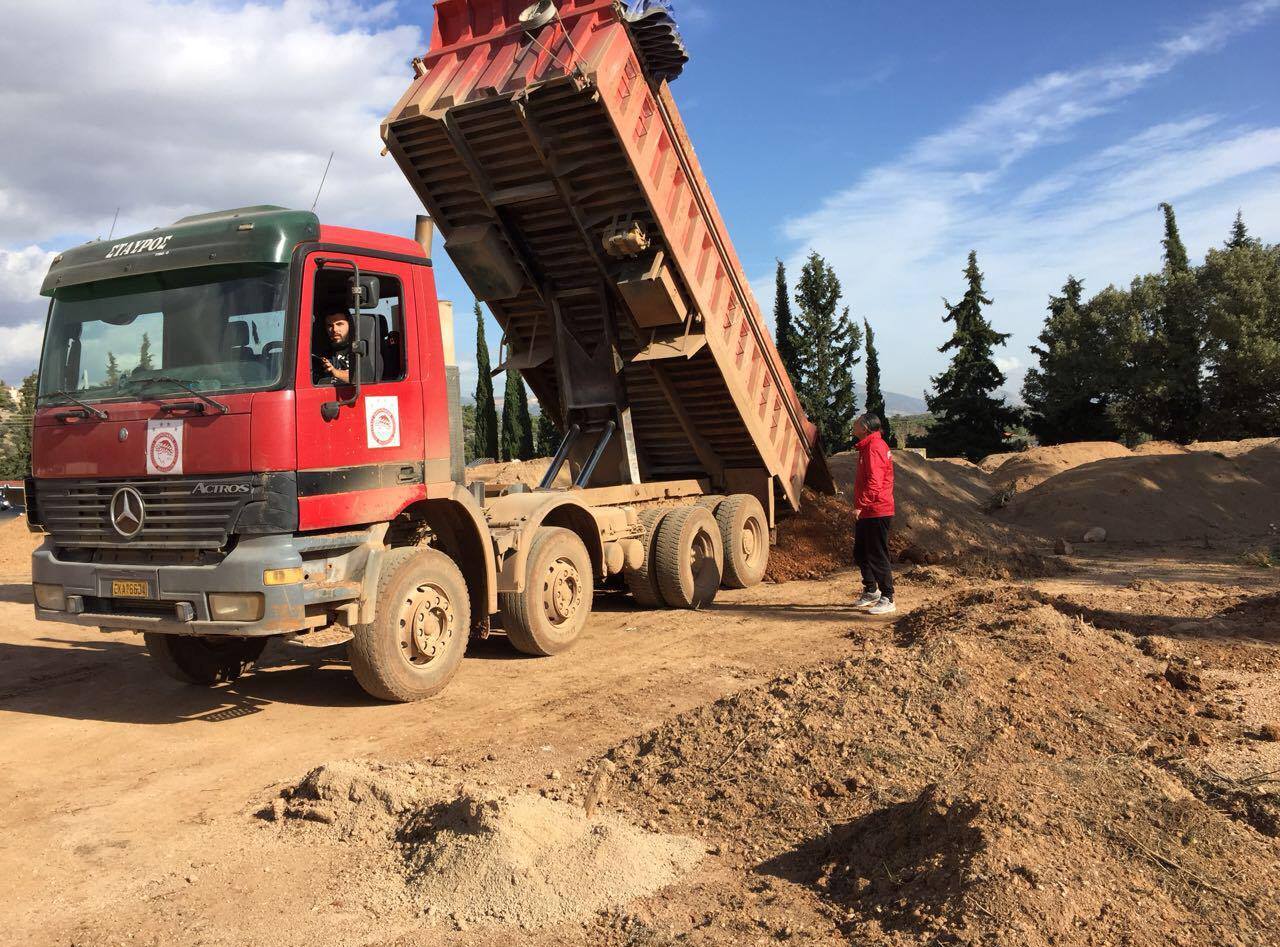 However, in this battle they are not alone. The largest Club in the country, Olympiacos, stands DAYLY next to them all these days. Thanks to the guidance of the Legend's leader, Mr. Evangelos Marinakis, the "red-and-whites" are doing every day all they can to help those affected by the floods. With active support. The mobilization continued also today, Monday (4/12), and for the 18th consecutive day.
The distribution of jackets and tools to clean the mud continued once again today. The trucks provided by Olympiacos carried rubble from the ruins as well as clean soil for the covering of a new open-air parking surface of the Municipality of Mandra-Idyllia. On the other hand, the earth-moving machines also worked feverishly, cleaning the streets of the city from the mud.
For one more day, the veteran footballer of the Legend, Nikos Vamvakoulas, was present and, together with the President and CEO of Karaiskakis SA, Mr. Vassilis Vassiliadis, coordinated the efforts on the spot.
Then support, in any case, will continue to be active and won't be limited to one field. The largest Club in the country will continue to do what it knows well: to aid our fellowmen who are in need.