From the very first moment that Olympiacos addressed the enormous problem that has been created in the region of Mandra, Attica, the mandate of Olympiacos' leader, Mr Evangelos Marinakis, was that the aid towards those affected by the deadly floods will not stop for as long as it's needed!
So, for the twentieth day, the country's greatest Club continues next to these people in need. It began on November 17 and continues until today.
Also on Wednesday (6/12), the head of this whole operation, President and CEO of Karaiskakis SA, Mr Vassilis Vassiliadis, together with the veteran footballer Nikos Vamvakoulas, as well as members of Olympiacos FC, of Rentis Training Center and of Karaiskakis, were present and coordinated the efforts on the spot.
The people of Olympiacos, along with residents of the area and the important help of the crane that was exclusively provided by the greatest Club of the country, released 4 cars from the parking space of a block of flats. Our team's clothing was also distributed to local junior high students, as well as tools to clean from the mud to residents of this area of the western Attica.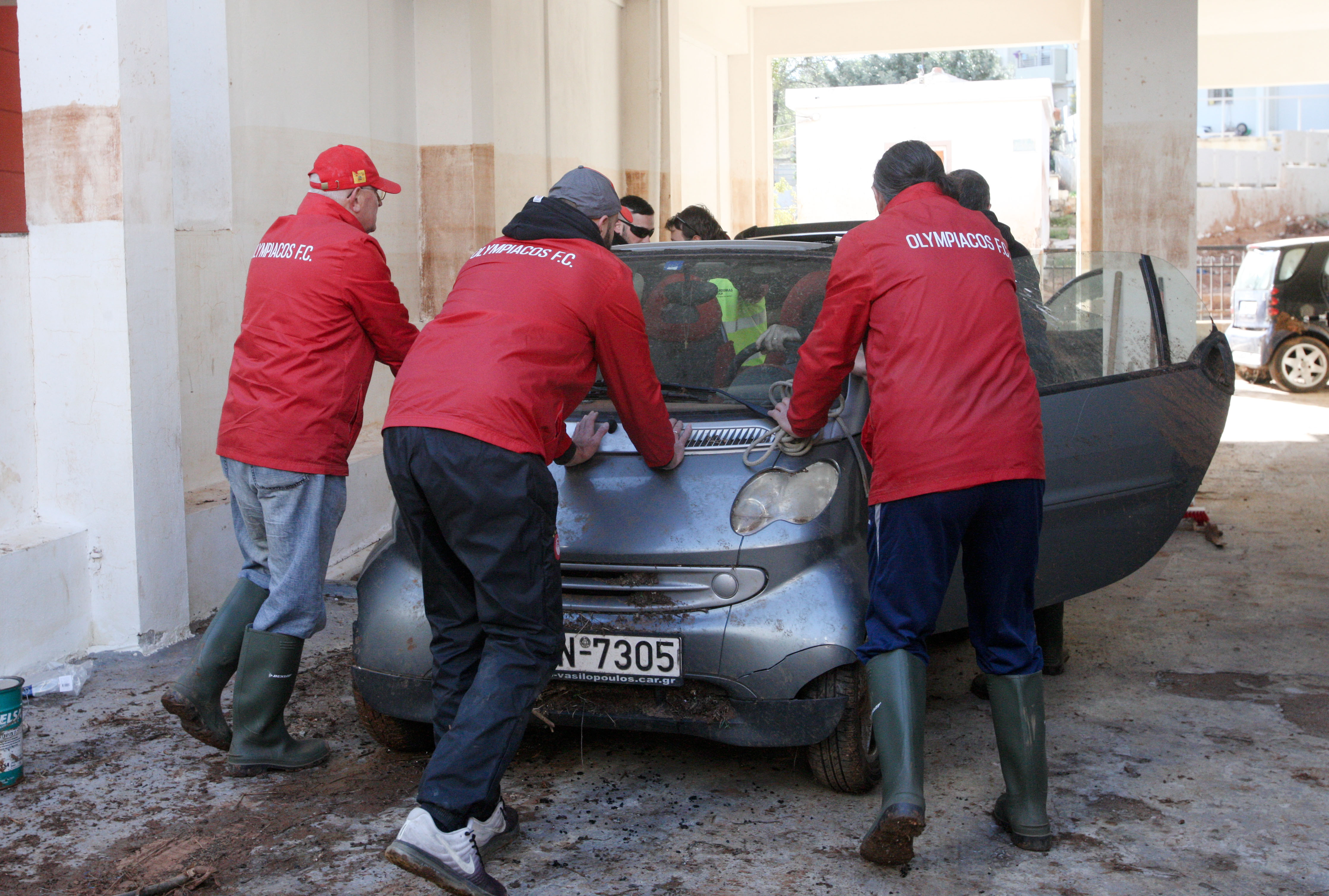 Meanwhile, the works continue. The machines provided by Olympiacos continue every day (like today, Wednesday) cleaning streets of the city and wherever there is mud, which has covered everything. In many different spots, the trucks and earth-moving machines worked feverishly for one more day, in order to allow things to return to some kind of normality in that area.
Olympiacos' aid doesn't stop here and will continue, as has been emphasized, for as long as it may still be necessary. The relief of the people who are suffering in these difficult times is a priority for the greatest sports Club in the country!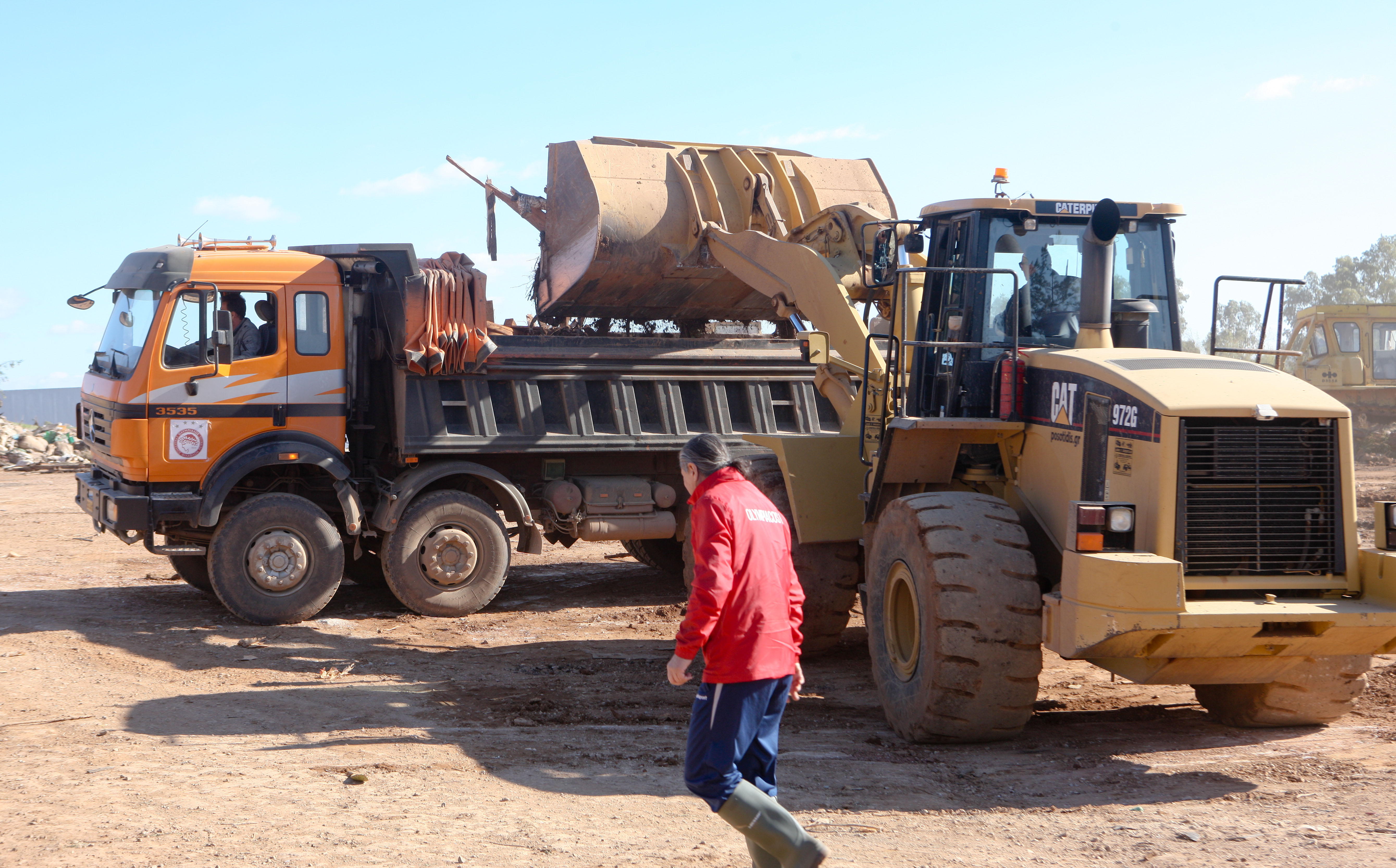 Click HERE for the photostory.