The Legend doesn't stop helping the flood victims in Mandra!
For the 33rd day, the "red-and-whites" continued their works in the affected area, following the instructions from our team's leader, Mr. Evangelos Marinakis.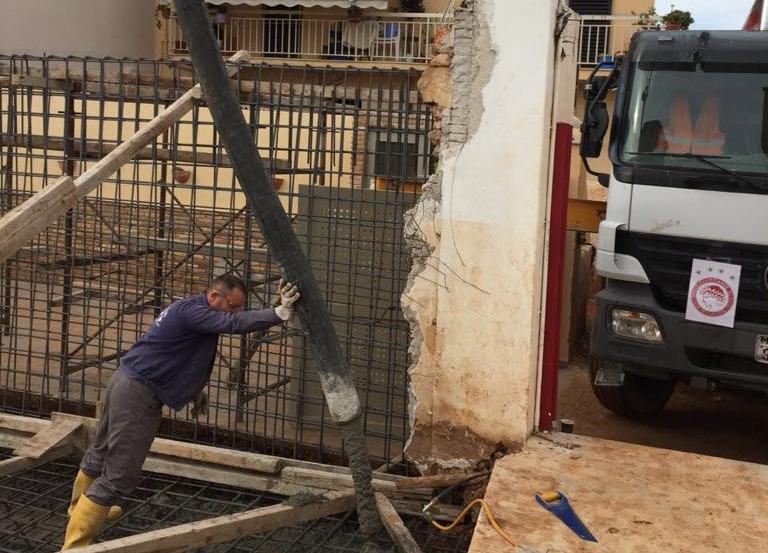 This way, yesterday, Monday 18/12, our club's concrete mixers carried concrete and, through a pump, the support footing of the Mandra Municipal Movie Theatre's wall was laid down.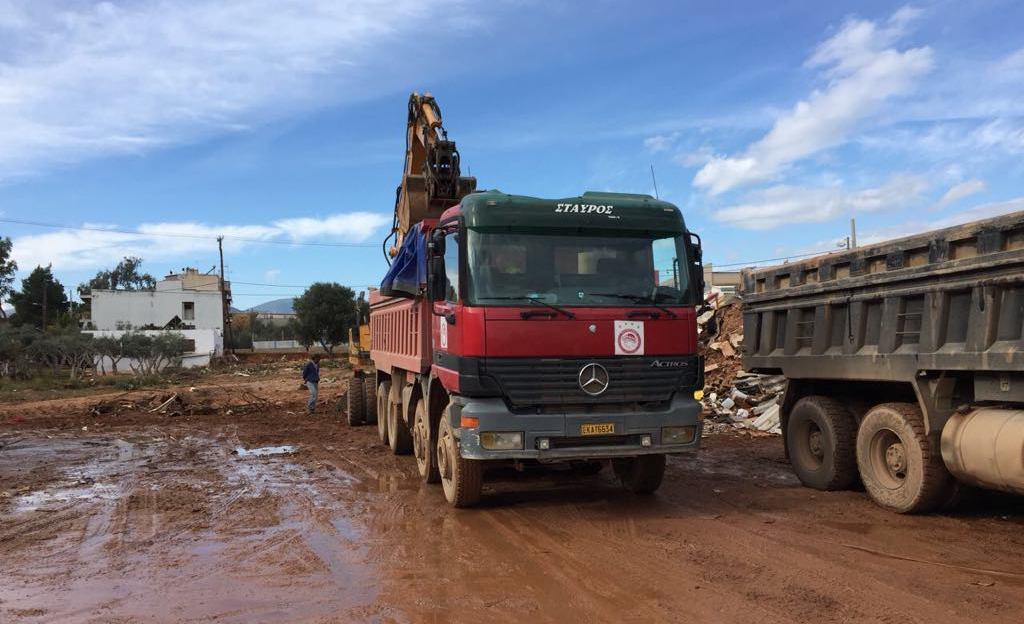 Meanwhile, our trucks made several trips to and from the landfill to transport mud, as well as materials brought to the area by the rushing torrents.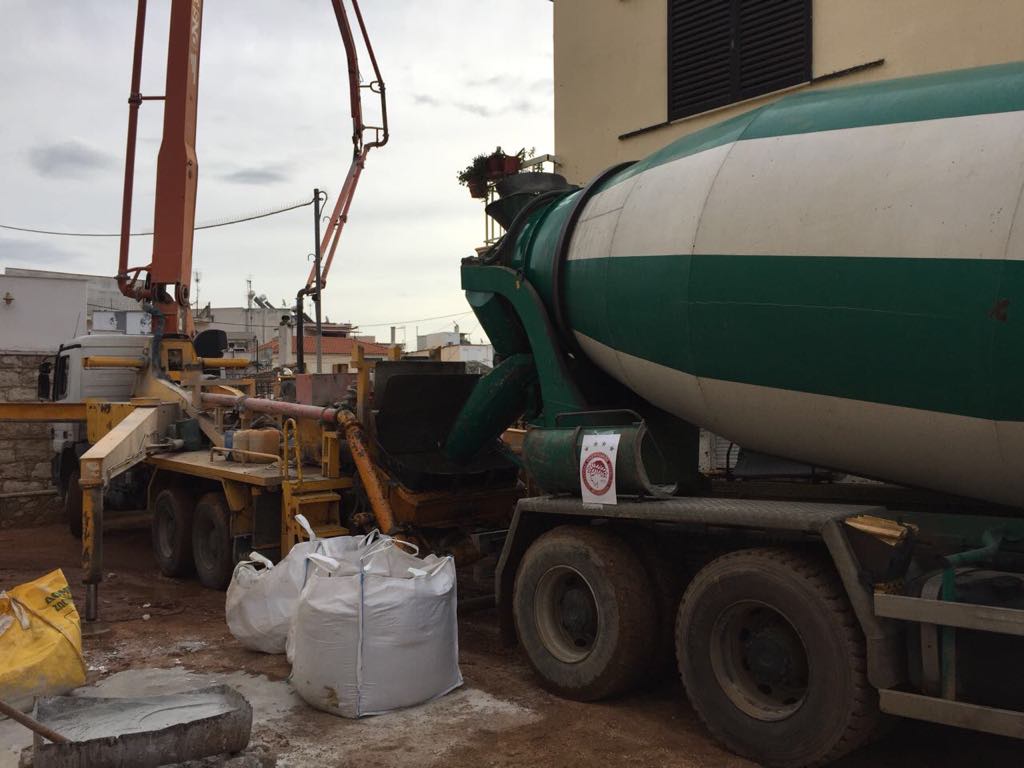 At the same time, the earth-moving machinery cleaned the sidewalks that were covered by tons of mud, as well as the pavements, so that the residents of this region of Western Attica can circulate again with ease.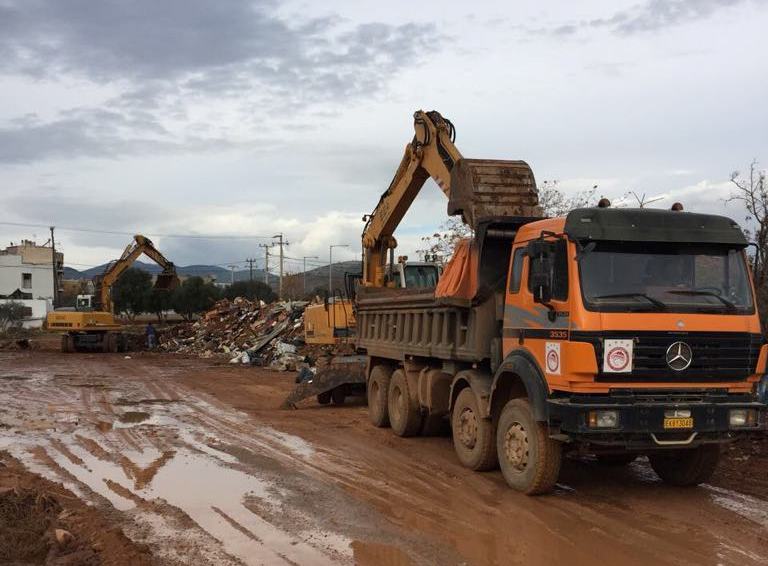 Finally, it should be stressed that the efforts were coordinated by the President and CEO of Karaiskakis SA, Mr. Vassilis Vassiliadis, together with members of Olympiacos FC, Karaiskakis, Rentis Training Center, and, of course, the Deputy Mayor of the Municipality Mandra-Idyllia, and a supporter of our team, Mr. Periklis Rokas.