Olympiacos support to UNICEF, with the aim of securing a positive present and building a better future for children, knows no limits. Greece's biggest club and this huge organization of global reach go hand-in-hand, as clearly shown once again, Thursday afternoon, during the 2014 UNICEF Child Rights awards.
On the day of the 25th anniversary of the Convention on the Rights of the Child, the Legend was next to the children at the Stoa tou Vivliou. Mr. Michel, together with Alejandro Dominguez and Balasz Megyeri represented our squad, whereas, on behalf of the Club's Administration, the ceremony was attended by our PR Officer, Mrs Katerina Milona. Moreover, the general secretary of the Legend's Veteran Association, Mr. Antonis Glikas, was there.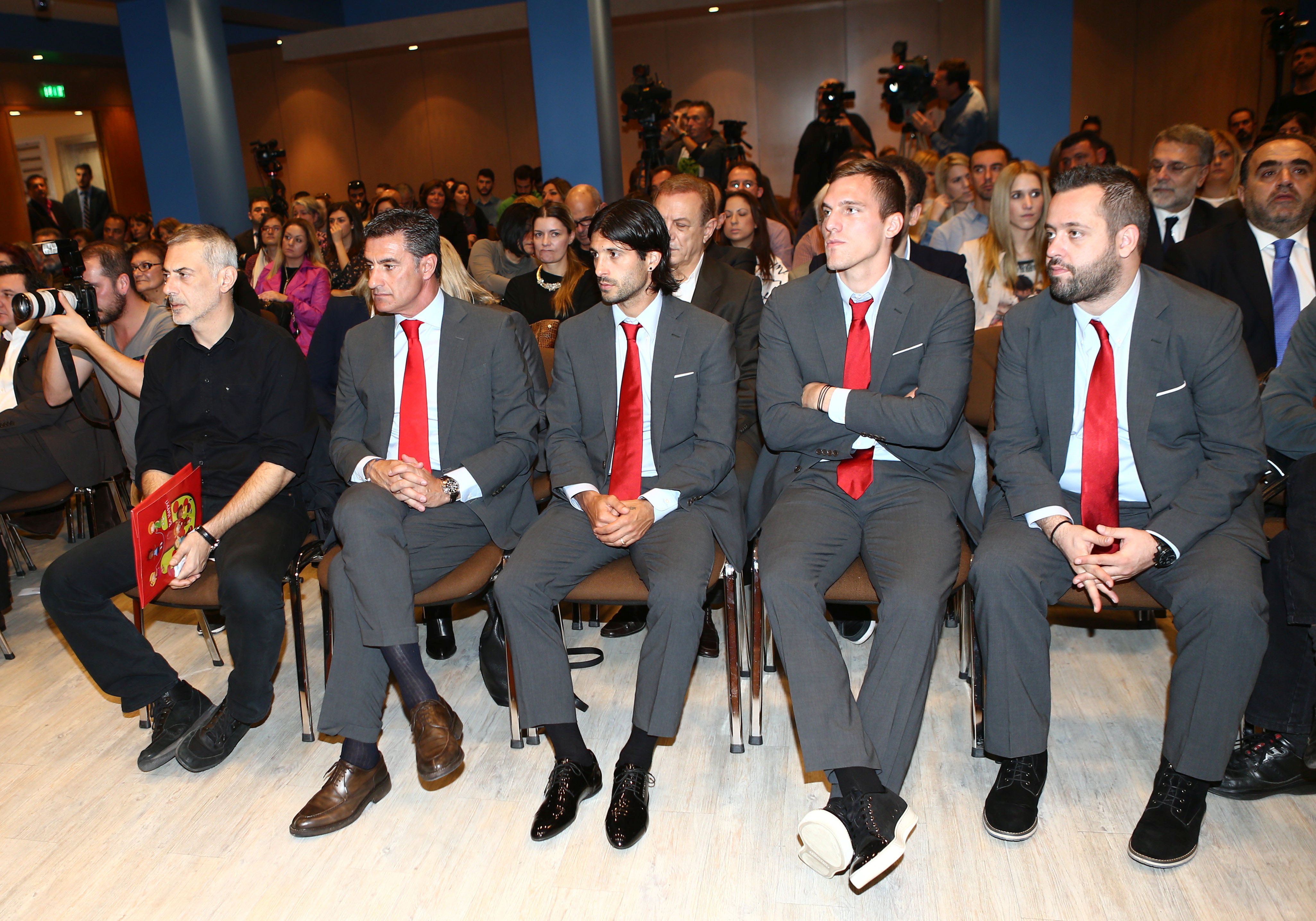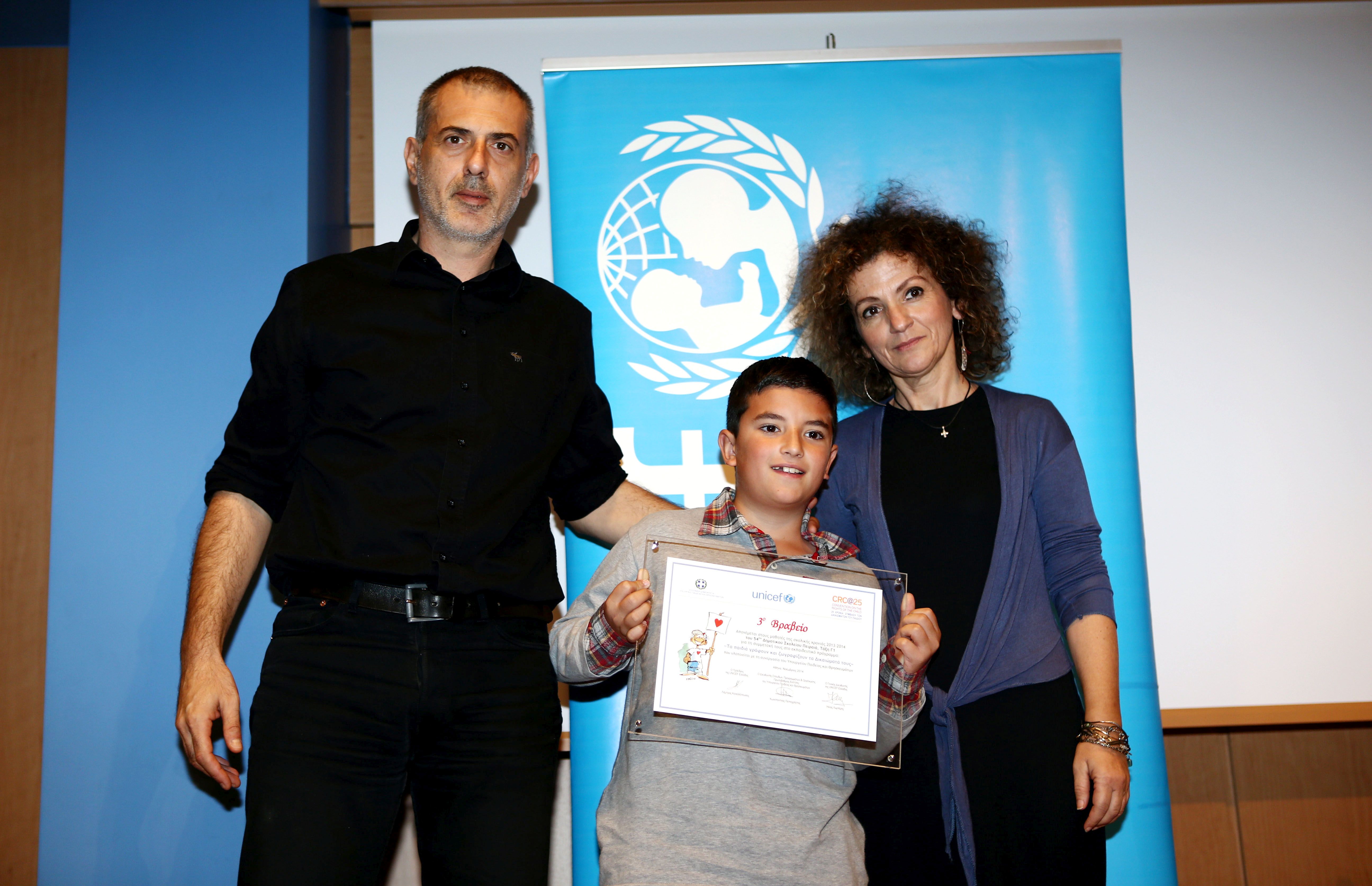 Our representatives conferred the top "Posters" award to the B1 class of Souda's 2nd Elementary School in Chania.
The team of panelists included UNICEF's President Lambros Kanellopoulos, General Director Ilias Limperis, Deputy Ministrr of Health Katerina Papakosta and actor Giannis Zouganelis; on behalf of the awarding jury,, the floor was given to Mrs Lola Daifa. The event was moderated by journalist Pavlos Tsimas and also attended by the Major of Piraeus Gianis Moralis.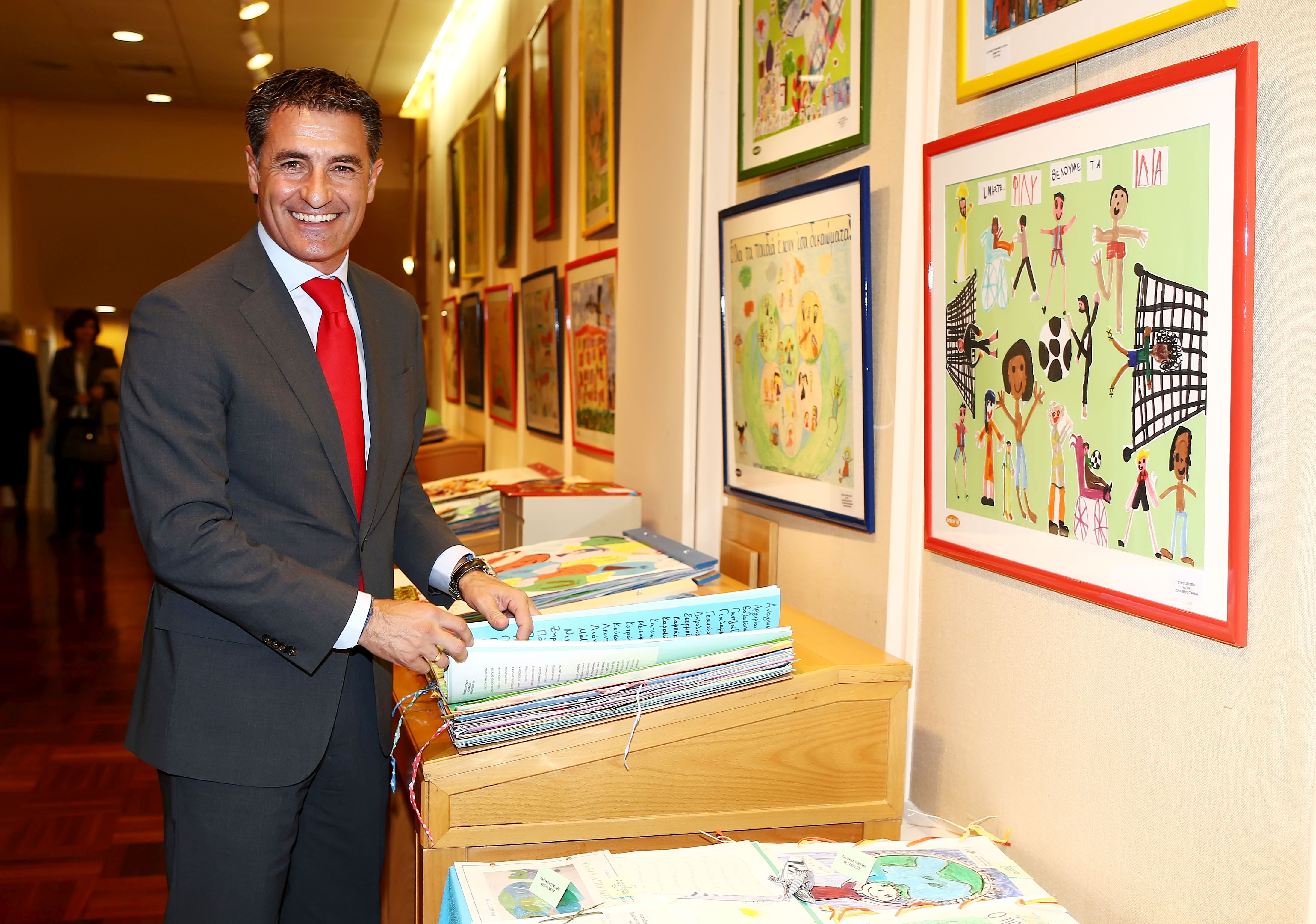 Mr. Michel stressed: "I am really proud to be given the opportunity to attend such events; it is very important for us to because they are aligned with Olympiacos philosophy, which is to always contribute for a good cause to the benefit of children". He also send his own message to children: "The best message is the one shared by children themselves, the message of cooperation, participation and fulfilment. It is very nice for me to be here".
For his part, Balasz Megyeri said: "What happened today was very beautiful; it was exactly what Olympiacos wants. For us, it is very important to offer and it is really nice to be able to attend this event. We want all children to be happy, this is what UNICEF works on and we believe that they are really close to making more children happy".
Last, Alejandro Dominguez commented on the event: "it is very important that we are here; what unfolds before us is really beautiful. We all believe that it is very important to offer to children, just as it is significant for Olympiacos to be present here, because children represent our future. Moreover, it is very nice that we, grown-ups now, show people the way to becoming all equal, to aim for equality and join forces for this cause".
To see the photostory of the UNICEF 2014 Awards click HERE.
To see the video of Mr. Michel and players' statements click HERE.