The Olympiacos family, once again proving their support and solidarity to UNICEF'S work and the organisation's effort to offer a better future to children throughout the world, were present in this year's UNICEF's TV Marathon.
Our players Kostas Fortounis, Michael Olaitan and Mathieu Dossevi, joined the event, which is turning 26 years old this year, and aims at raising money for the fight against poverty and the malnutrition of children.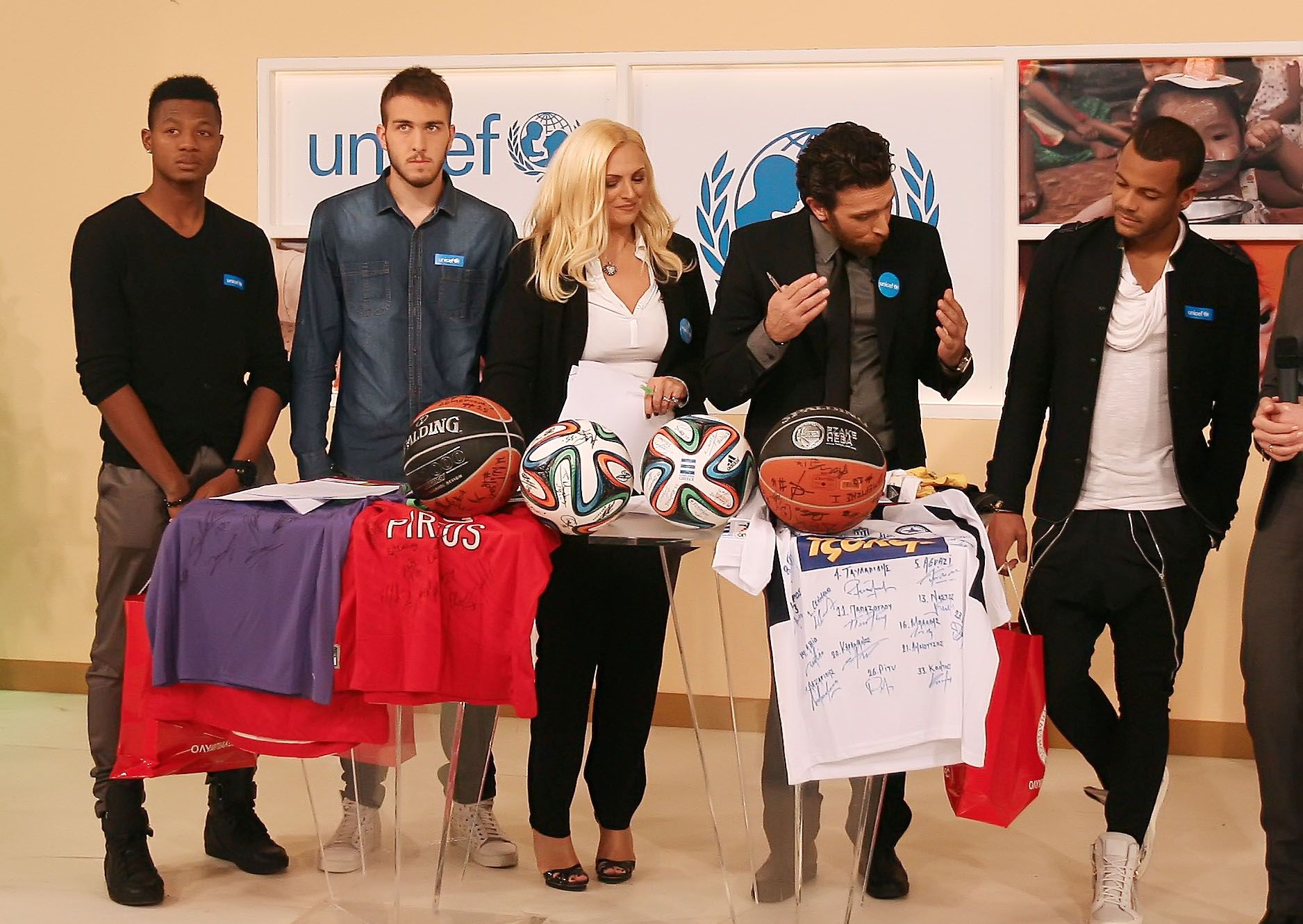 Mathieu Dosseviwas the first Olympiacos player to speak and he said the following regarding UNICEF'S TV Marathon:"We are very happy to be collaborating with UNICEF; it is always very nice to help children in need and we are really honoured."
Kostas Fortounissent his own message:"We are really happy to be here today, to be collaborating with UNICEF and I believe that we can all contribute for the good of the children."
Finally, Michael Olaitan referred to our players' presence in the TV Marathon as well as the great work performed by UNICEF through their actions:"We are really happy to be here today, UNICEF'S work is really important and we want them to continue showing what's important and to continue helping."
Our players, who joined the beautiful event, besides the practical support to UNICEF'S really important work that has global impact, also donated signed official kits of the club and balls!
To watch the photostory click HERE.