Things that should be self-evident for most people while in 2016, are not. Especially for our fellow people who were uprooted from their home countries and their lives. A portion of food, for example, seems self-evident for most. But unfortunately for these people it isn't.
However, Olympiacos and its President, Vangelis Marinakis, consider this help obvious. They consider it obvious offering things that may not seem much, but are precious for these thousands of suffering souls. They are, literally, vital…
The loving hug of the Legend and its administrative leader opened up for this particularly sensitive, during this period in particular, social group. Following the order of Mr Marinakis, the "Georgios Karaiskakis" kitchens started today (March 4) preparing and will daily prepare thousands of portions of food. This food will be distributed at the Port of Piraeus to the thousands of refugees of all genders and ages.
The initiative was launched today (March 4) in the afternoon (18:30) in Gates E1, E2 and E2 of the Port of Piraeus in designated areas. An Olympiacos van started distributing the food to people. Over 1,300 portions will be distributed daily. This loving hug was "formed" by the First Vice President of the Club, Mr Savvas Theodoridis, the team manager of the football division, Kyriakos Dourekas, and the coordinator of this effort and CEO of Karaiskakis SA, Mr Vasilis Vasiliadis.
Talking about this great and utterly human initiative, Mr Savvas Theodoridis said: "We stand by these people who have suffered everything. Leaving your house and your country means that you don't have a good time there. Imagine how great the horror and the bombings were that made them leave. We in Olympiacos and our President Mr Marinakis have activated all kitchens of the Karaiskakis stadium and of course all the staff. We decided to offer over 1,300 portions of food daily to these people that go through this hard time and are here.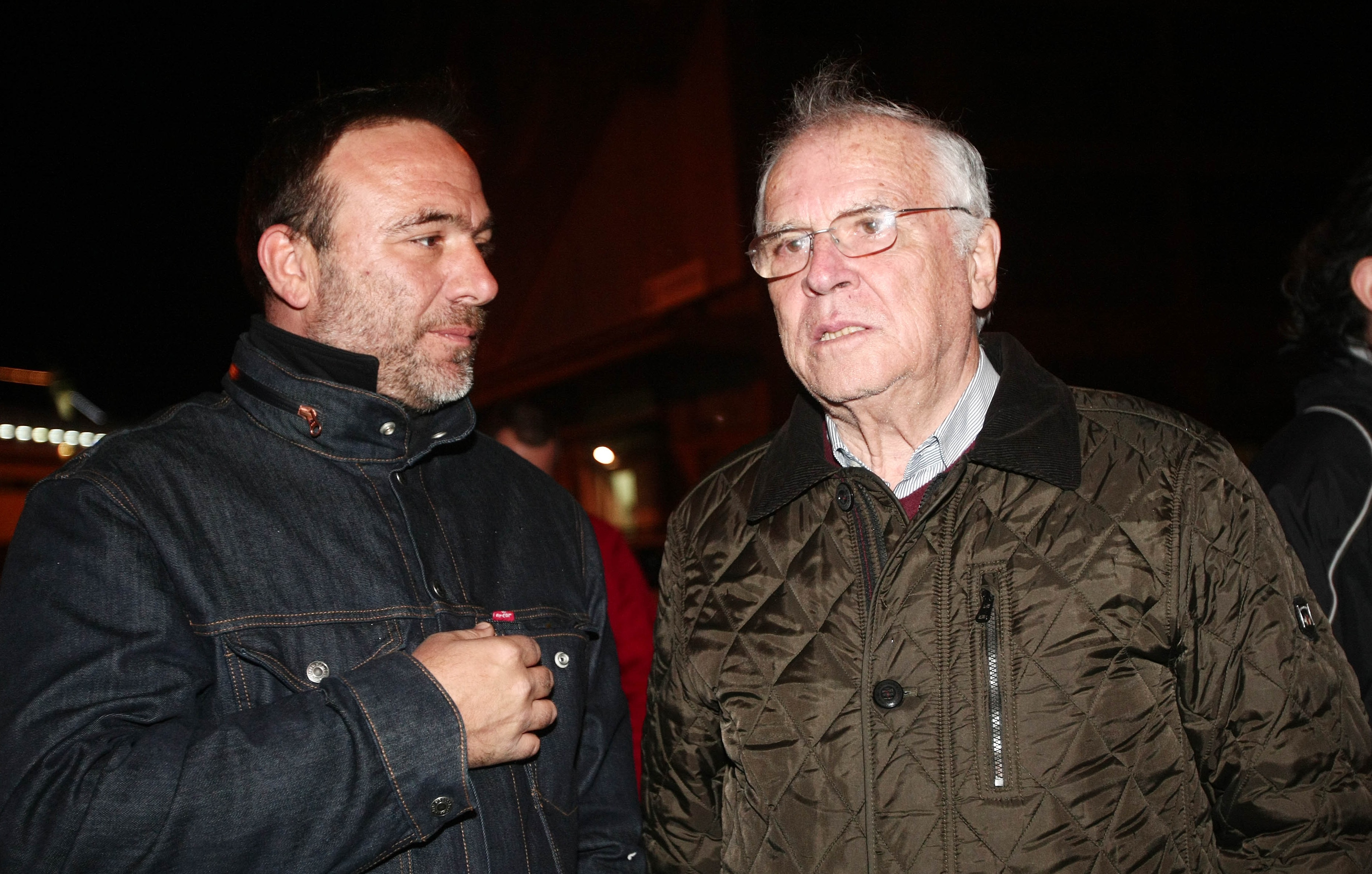 It was the least we could do in order to contribute to the Greek state's effort. We want their staying to be as good as possible, although we realise that this staying cannot be good, let us not mince our words. We just want to help in order to make their staying here as viable as possible. We in Olympiacos promise that we will be by their side and do everything in our power."
Watch the relevant video:
What the photostory HERE.