Once again, Olympiacos FC made its established visit to the Association! On Thursday afternoon (5/1/2017), led by FC's President Mr Evangelos Marinakis, our team went to the Children's Oncology Unit "Marianna V. Vardinogianni – Elpida" to offer their moral and financial support to the Association of Friends of Children with Cancer, strengthening thus their huge endeavor to help those children!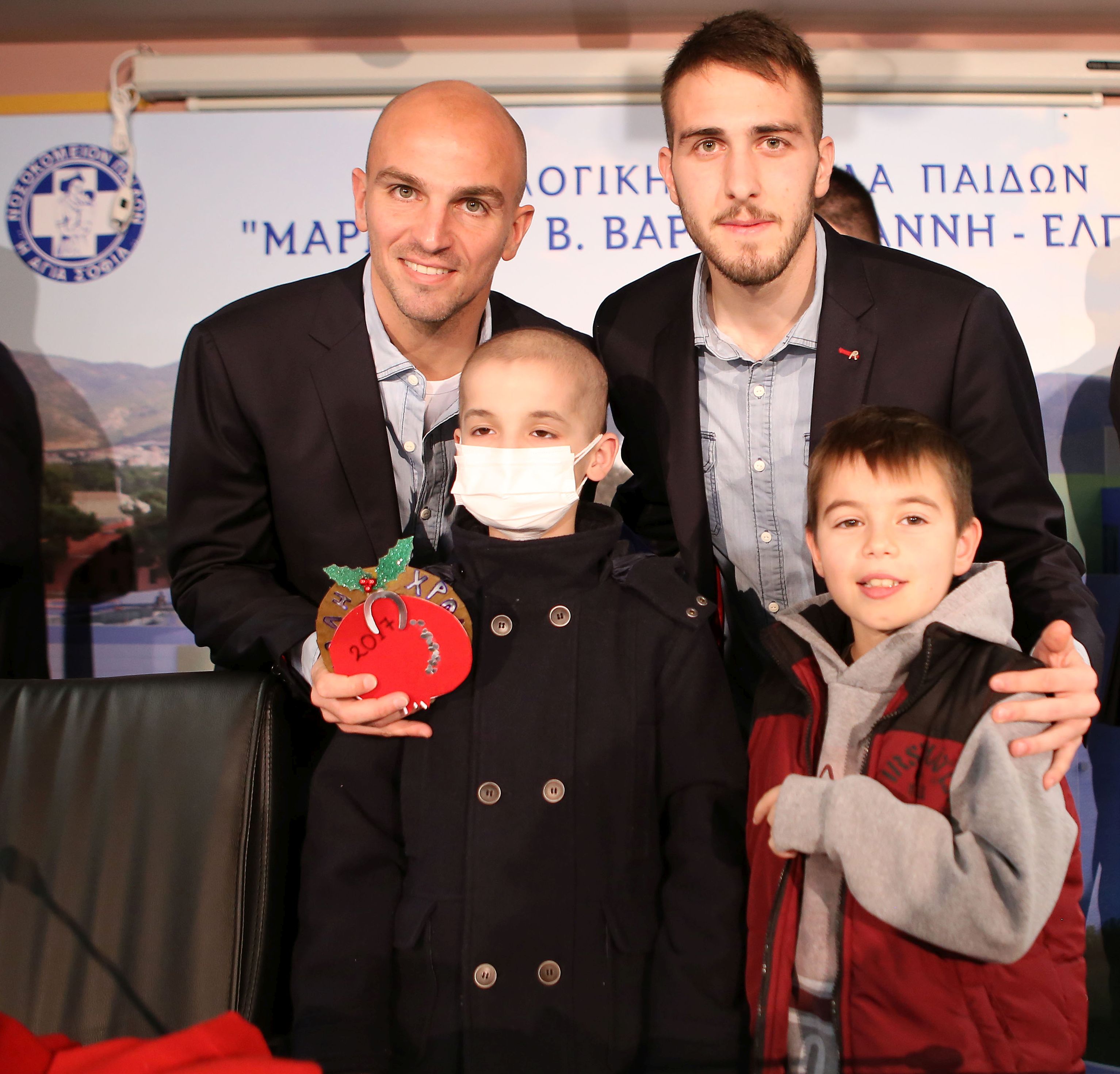 Our entire squad and coaching staff, Strategic Advisor to the Administration Christian Karembeu, Sporting Director Francois Modesto, Communication Director Kostas Karapapas and Appointed Member of the Board of the Municipality of Piraeus Mrs Irene Ntaifa, they all accompanied Olympiacos FC's President Mr Evangelos Marinakis in this established visit to the Oncology Unit. They were all welcomed by Mrs Marianna V. Vardinogianni, who expressed her warm wishes for 2017 to be a prolific year brimming with successes for our team!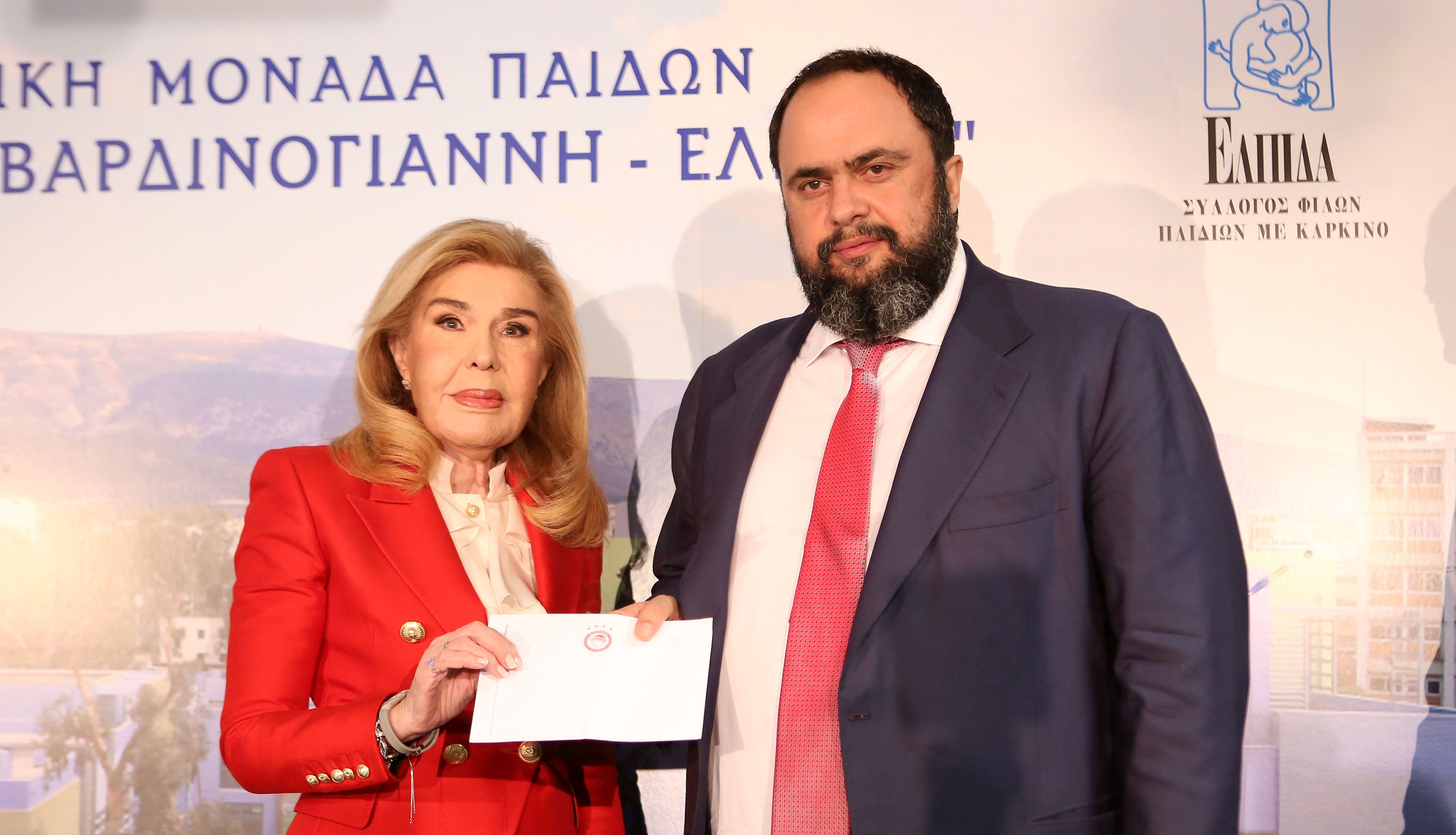 Our objective is no other but to keep growing hope; it's a hope for all these children and their parents who fight their own battle and receive all due care and necessary support within this state-of-the-art hospital! Mr Evangelos Marinakis presented Mrs Marianna Vardinogiannis with an envelope containing a substantial donation of some tens of thousands of euros, to be used for this sacred cause of the "Elpida" Association. Mrs Vardinogianni offered Olympiacos FC's President an honorary plaque by the "Orama Elpidas" Association and the Association Supporter medal to all team members!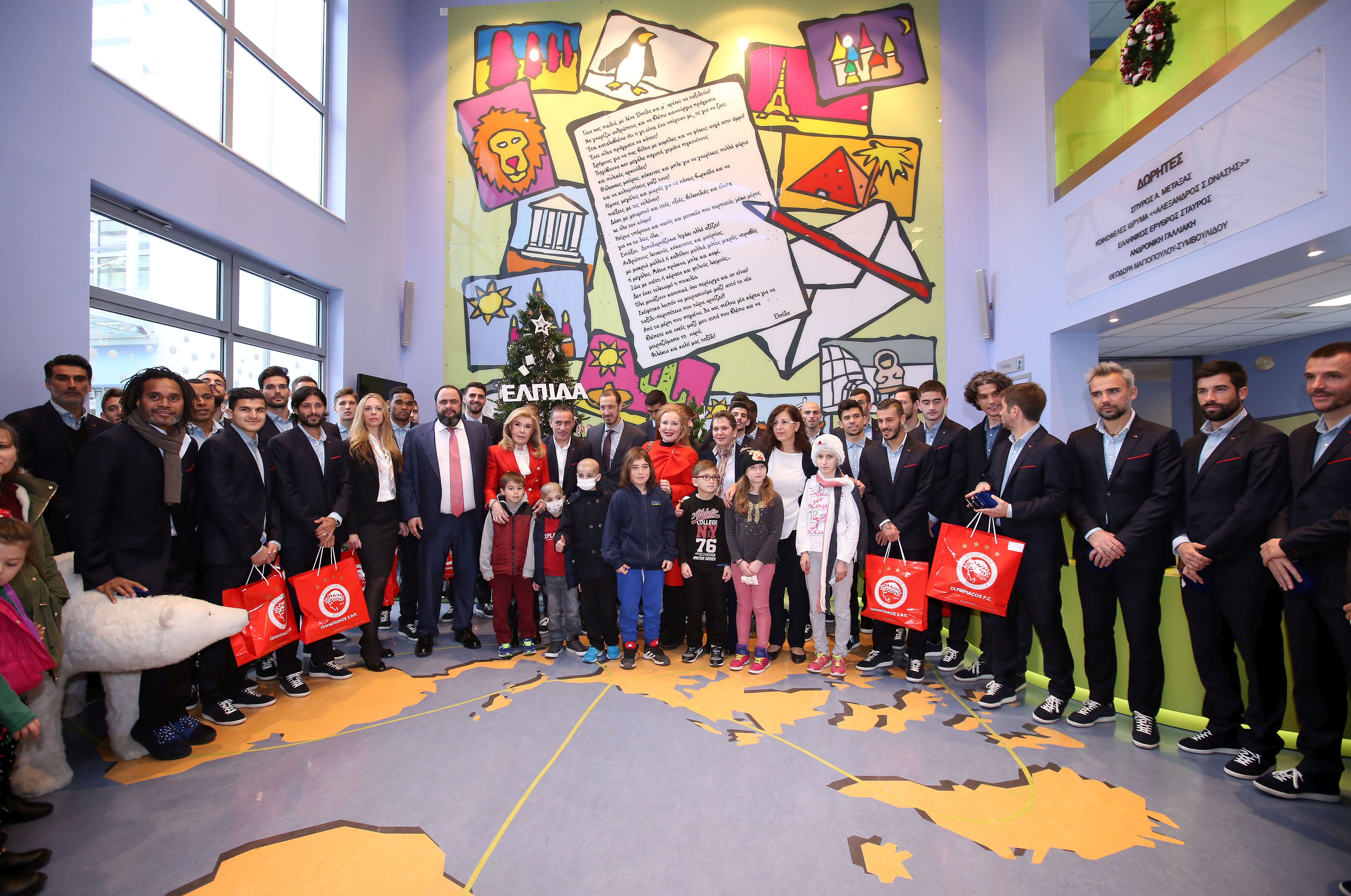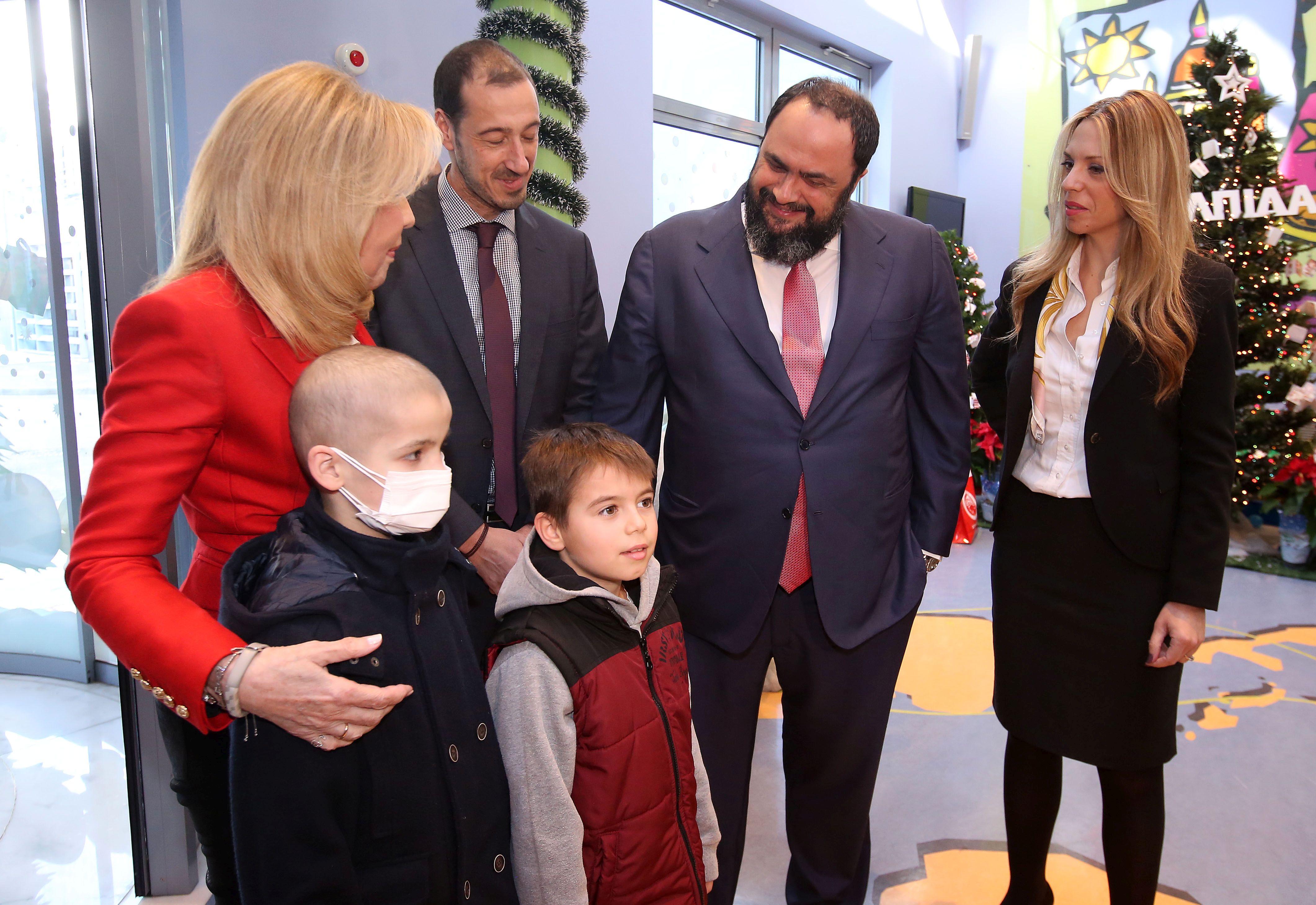 Click here for the Olympiacos TV video:
Click HERE for the photostory.