The Social Activity of Olympiacos isn't limited to Greece. Given the opportunity, it extends beyond the borders of our country. Christian Karembeu, the Legend's Strategic Advisor to the Administration, represents our Club as an official guest on the Football Stars Day, organized by the Cyprus Football Association and the Voluntary Footballers Movement «Goal in Life», in Cyprus' GSP Stadium, on December 30. Mr. Karembeu will be present on the charity match, which aims to provide financial support for the construction of the new wing at Makarios Hospital in Nicosia.
The Legend supports all charity efforts, because of the concern of our team's leader, Mr. Evangelos Marinakis, that Olympiacos is always present wherever our fellowmen's needs call for our support. As part of Christian Karembeu's visit to Cyprus for the Football Stars Day, he also visited Mr. Nikos Anastasiadis, the President of Cyprus, in his office.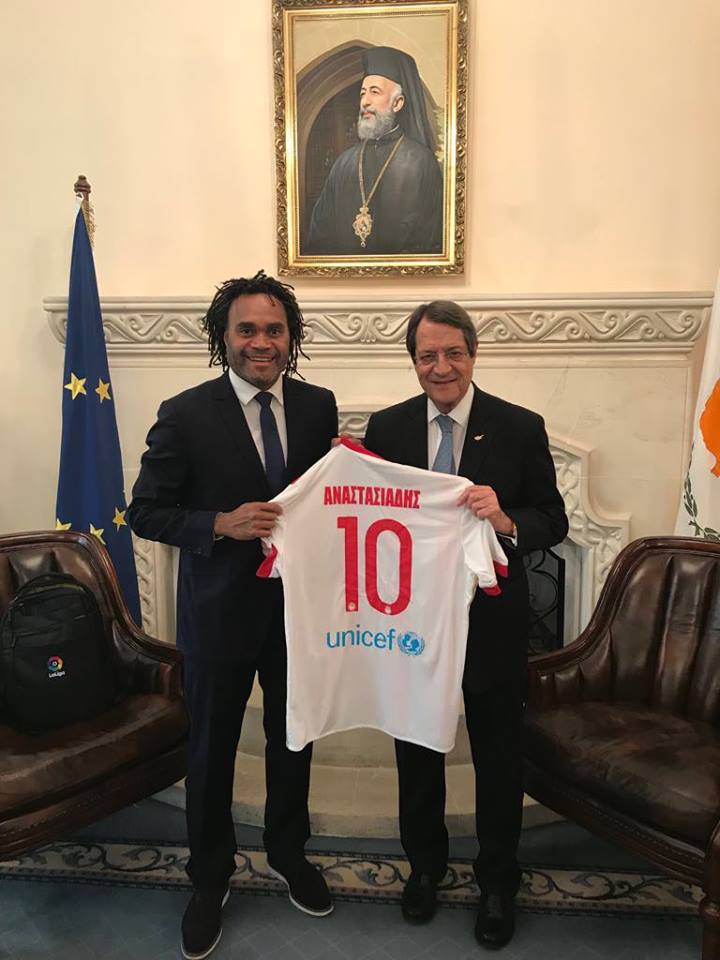 Mr. Karembeu offered Mr. Anastasiadis a jersey of Olympiacos with his name printed on the back. The President of Cyprus returned the gesture giving this member of Olympiacos' Administration an honorary plaque.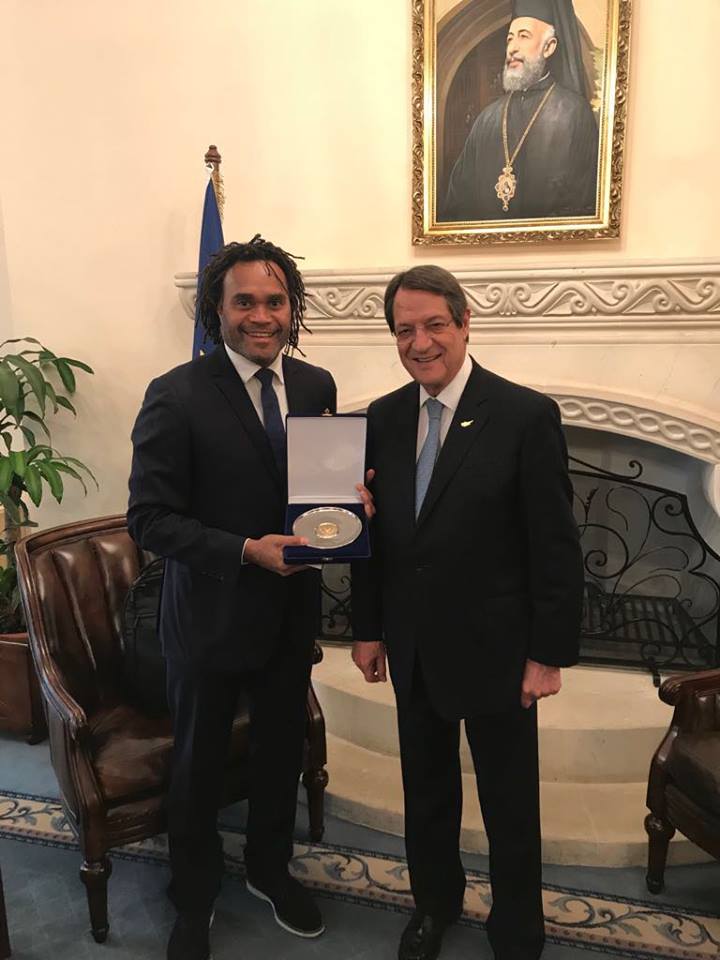 Both of them, as well as the members of the CFA, and of the Voluntary Footballers Movement "Goal in Life", which were present on the occasion, talked about football but the conversation went even further. They expressed views and ideas on how the most popular sport can return all the love it receives to the people and help society in a tangible way to develop and to move towards a better future.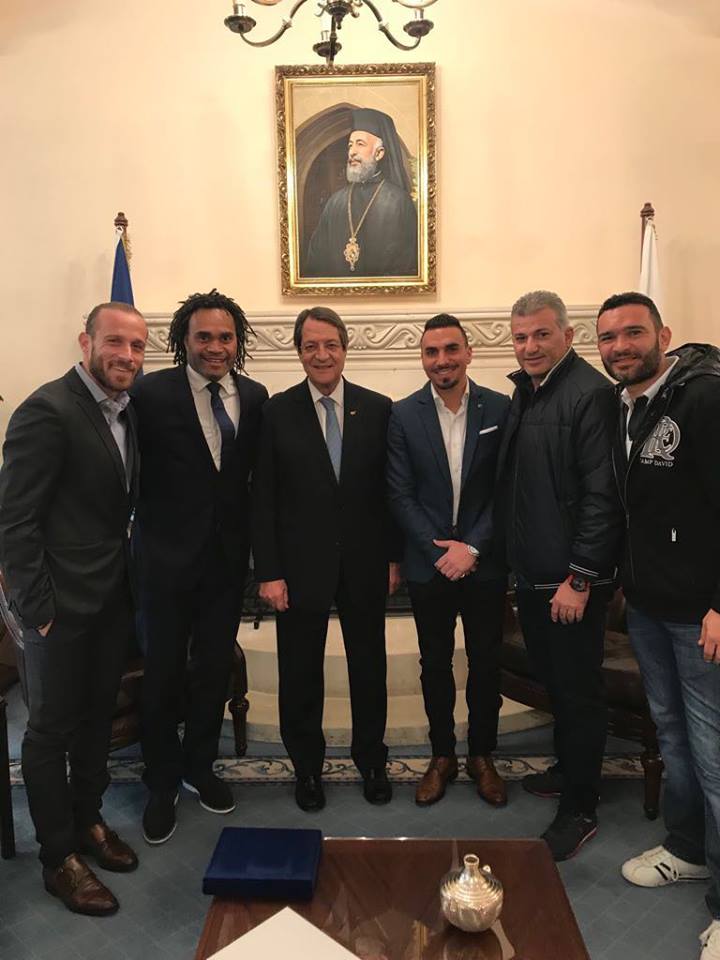 Mr. Karembeu stressed once again that Mr. Marinakis' intention, as well as Olympiacos', is to stand by our fellowmen, to aid wherever it's necessary and to keep trying to bring other clubs to this path of solidarity.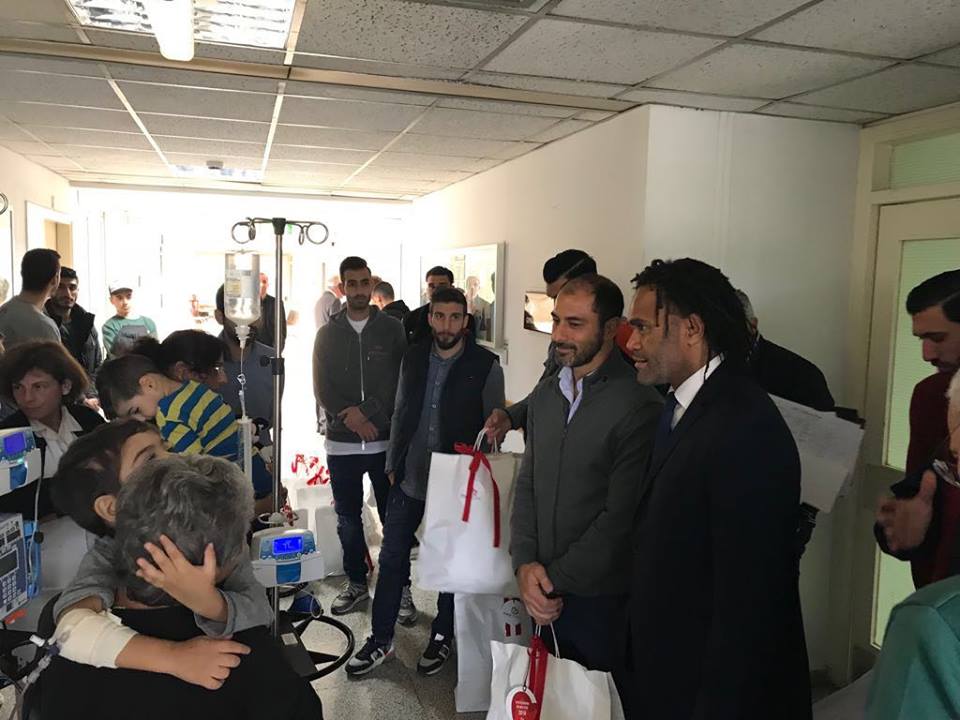 Christian Karembeu, together with the footballers who have been selected to play on the Football Stars Day, visited the Oncology Unit of the Makarios Hospital in Nicosia, and offered presents to the children there. Mr. Karembeu stressed repeatedly how important these initiatives are, and also that Olympiacos will always be present to support them.