Olympiacos came out victorious (201) against OFI at G. Karaiskakis and the side's coach, Michel, expressed his satisfaction by his players' effort.
During the post-match Press Conference, the Spanish coach answered also questions submitted by 20 students of Tripolis 2nd Special Junior High School (department of journalism), who attended the Olympiacos-OFi match from the Media Tribune.
Coach Michel's presser in detail.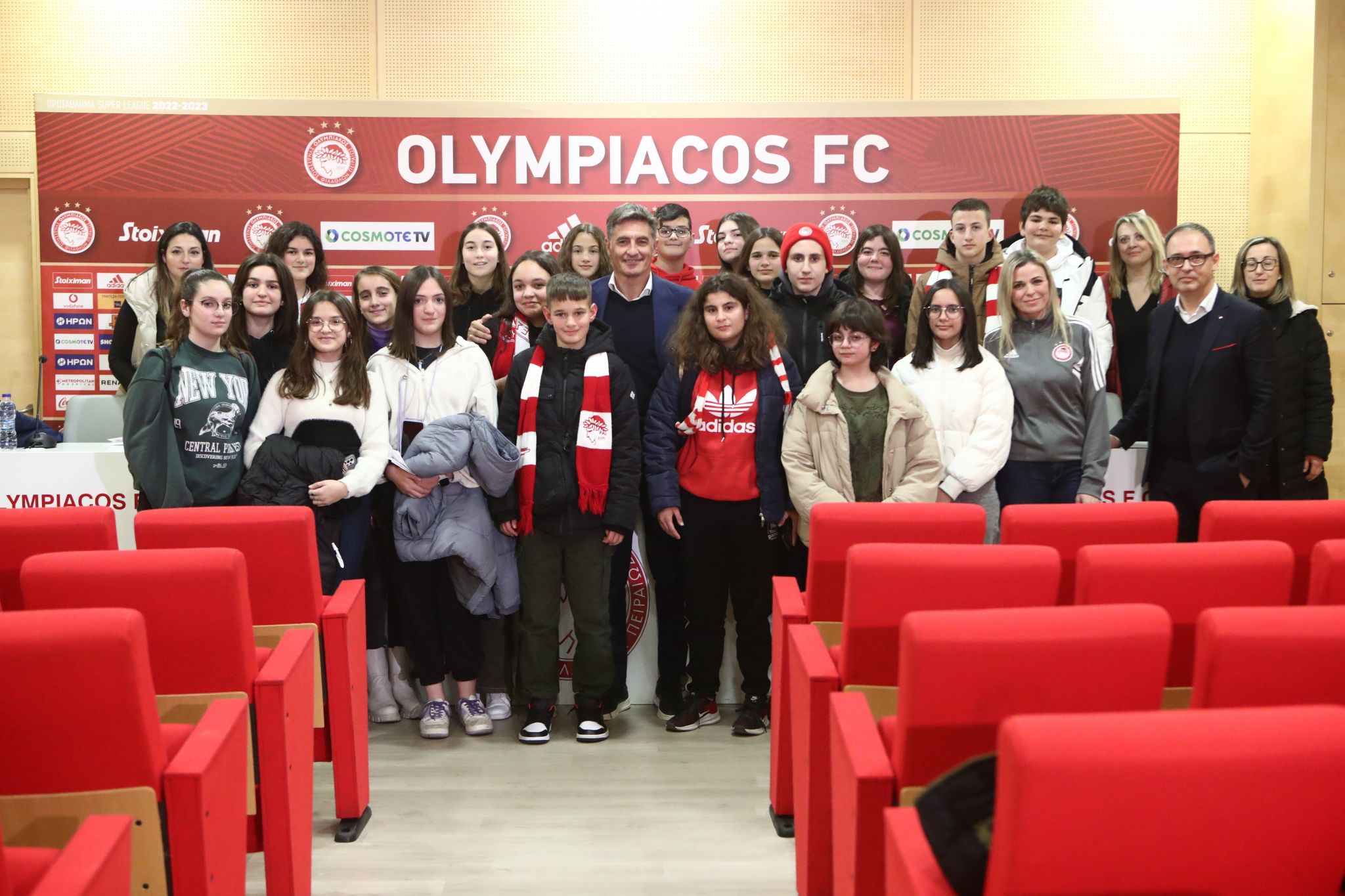 Your comments on the match;
I am happy and satisfied because we won a tough match. Perhaps, this has been the most comprehensive performance of the squad since my return to Olympiacos.
This was an important win for your team; in the second half, the side created many chances but to no avail. Your comment on that.
In a match, the most important thing is to create chances; when you do, then once you convert them, once you don't, and nobody ever knows if the goals will be scored for sure. For instance, OFI managed to score with no more than one chance, this is why the plan should be to always making into the box.
How did you overcome the fear due to OFI's goal (0-1)?
We were all concerned and had to face that moment, but one also has to overcome the fear. One has to turn fear into something positive; I am sure you also felt afraid ahead of your school exams.
What do you have to say about the upcoming match against PAOK?
We are well prepared and in good shape right now. But for the time being we will enjoy our win and then move on.
How do you feel for coming back to Olympiacos?
I have exactly the same feelings like the ones I had as a Real Madrid player; I feel like home here and this is why I came back, because this is home. I come from Madrid and I love my city, but I have the same love for Greece and Piraeus. I love it here and I want to stay for many years.
Your comment on violence in sports.
A fan is one who behaves well both when losing and winning; all others have no love for their team and football. This doesn't happen only in Greece, the same happens in Spain. There are people who use football to make a statement and this not right.
How did you feel when given the chance to take on Olympiacos?
First time it was nice. Second time, I felt so proud of being selected by Olympiacos and still remaining a club's choice. I knew since the first time that, one day, I would return to Olympiacos.
How do you earn the players' trust?
This is what I like the most; building personal relationships with my players so I may also demand things from them and they may be able to deliver.
What do you tell your players so they have the right mentality on the pitch?
I tell them to always enjoy what is happening to them and their life. to do their best in their job and that they are lucky to have turned into a profession what they used to play when young. They are lucky to have that. This joy will never vanish.
How do you expect the PAOK tie to evolve? When you went to that stadium some years ago, certain bad things had happened. What are the ones you want to forget from that time?
I do not want to remember that night because it had been an ugly time for football; I hope this time we will all celebrate football. Both PAOK and ourselves are in good shape and I hope the match will great; what happened in the past did not represent PAOK. I hope we will have a good match and we will be victorious.
In the first half, Olympiacos has been a bit sluggish, but after the break they put on perhaps one of their best displays of the last years. What did you tell your players? Also, a comment on Rodinei.
I think we produced a comprehensive display; we concede a goal but then the guys did exactly what we have planned to do. In the first half and as the scoreline changed, the side kept its focus and piled up the pressure, so I think it was a matter of time to turn the match around. Definitely, it helped us a lot that we equalized just before the first half was over, so during the break we had to reorganize the line-up and the players showed how much they honour this jersey. Certainly, we also had Paschalakis in the last minutes who kept us standing; it is hard to find a single match where all 16 players shall play well. Rodinei understands European football more and more every day and is adapting well. He performed amazingly in the second half and he will surely help us; our fans will love him even more.
Is it satisfying that Olympiacos had 24 attempts and got the desired result?
Indeed, our team has been improving for a long time and we have an undefeated streak of matches. Sometimes, a coach might do his job right but his payers might not live up to that. In our case, we are happy in this regard and whatever the team attains is thanks to our players.
Are we to expect someone joining or leaving the team in the coming days?
One new arrival and one departure is quite likely but nothing is sure yet; as you know, 48 hours is a long time when it comes to football.