Olympiacos F.C. closed the season with one more positive result, this time against Melbourne Victoyr (1-4).
The game took place in Melbourne, Australia and more than 17.000 fans attended, most of them from the Greek community, in order to see the double holders from up-close.
In the last game of Head coach Ernesto Valverde on the bench of Olympiacos, the goals were netted by Fuster (10` and 88′), Fetfatzidis (23`) and Franic (25` own goal), while Tompson narrowed the difference to 3-1 with a penalty shot on 30 minutes.
The visitors played really well and left the home team no room for them to become menacing.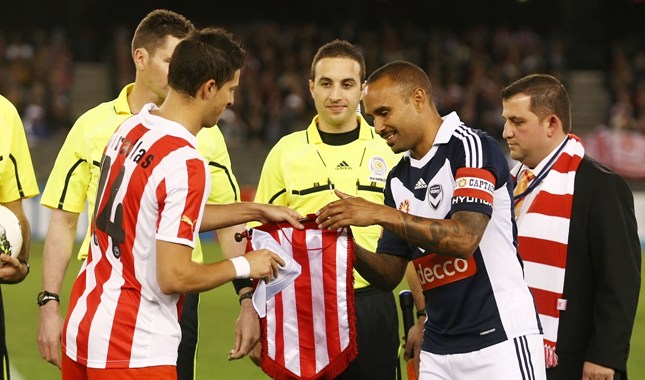 From the very beginning Valverde's players had control of the game and really early (on 10 minutes) David Fustred scored the opener.
Later on, on 23 minutes, Yiannis Fetfatzidis doubled the lead for the visiting team and two minutes later Franic, with an own goal, further widened the difference (3-0).
Those who chose to attend the game were rewarded with four goals in one half, as it was on 30 minutes that Archie Tompson scored the sole goal for the home team (1-3) with a penalty.
The wide number of substitutions in the second half affected the pace of the game but still, Olympiacos held on to the lead and continued to be dominant on the pitch.
The victory (4-1) was sealed on 88 minutes with a goal, courtesy of David Fuster.