In the course of time, Olympiacos has proven, by means of its activities and partnerships, both inside and outside the pitch, that sands against racism and any social discrimination!
Our club participated in FARE's campaign that was launched on October 9th, with our coach and players taking the lead part!
In particular, Mr Michel and players Alejandro Dominguez, Eric Abidal, David Fuster and Artur Masuaku have been photographed wearing the FAR anniversary shirts bearing the campaign's title, "Football People", and thus sent their own message to the world, against racism and social discriminations. They actually posted these photos on their personal social media accounts, so that this idea may reach as many as possible!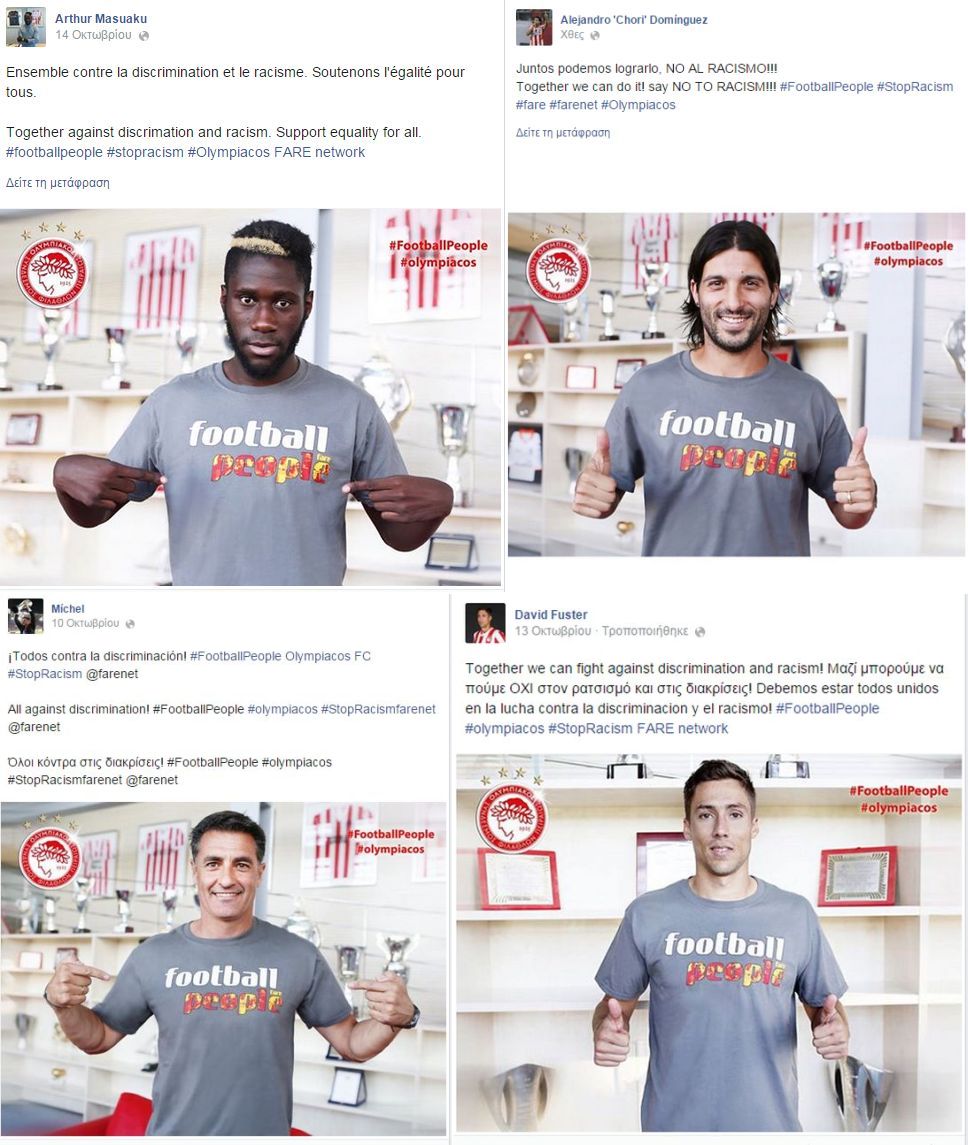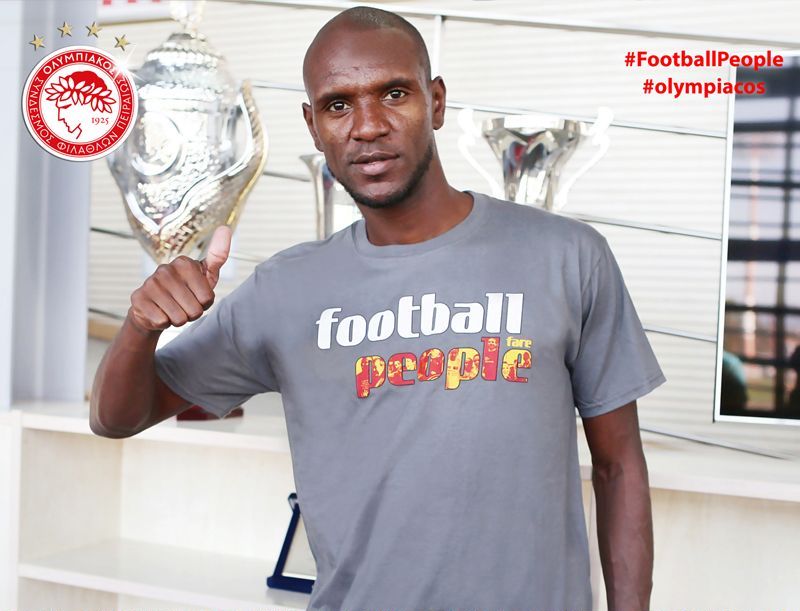 On the other hand, Eric Abidal together with Olympiacos FC Sports Director, Mr. Pierre Issa, attended the "International Conference against Racism in Greek Football", in support of the FARE's cause in order to raise public awareness on specific issues. Click HERE to watch what they said and the video clip from the event.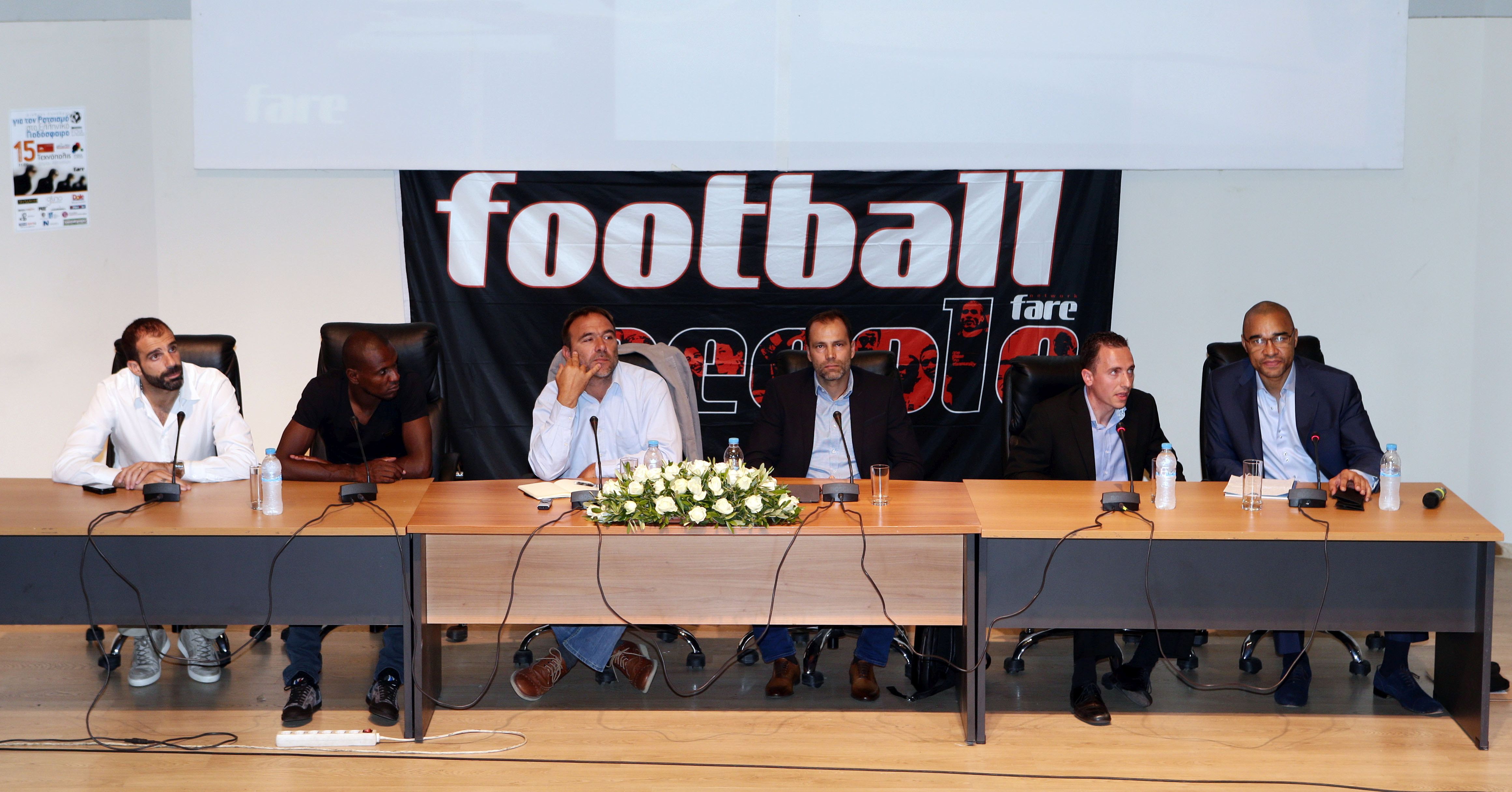 Moreover, there has been a set of actions both on our side's official website (www.olympiacos.org) and in social media, to update the fans and the general public about "Football People".
Also, Super League's MD 7 was dedicated to this FARE-run campaign and Mr Michel's players, in the match against Ergotelis in Crete, showed racism the red card! They put on FARE's white shirts, showing that they stand against all kinds of discrimination and expressed their opposition to this social plague. They were joined in that by the home side players.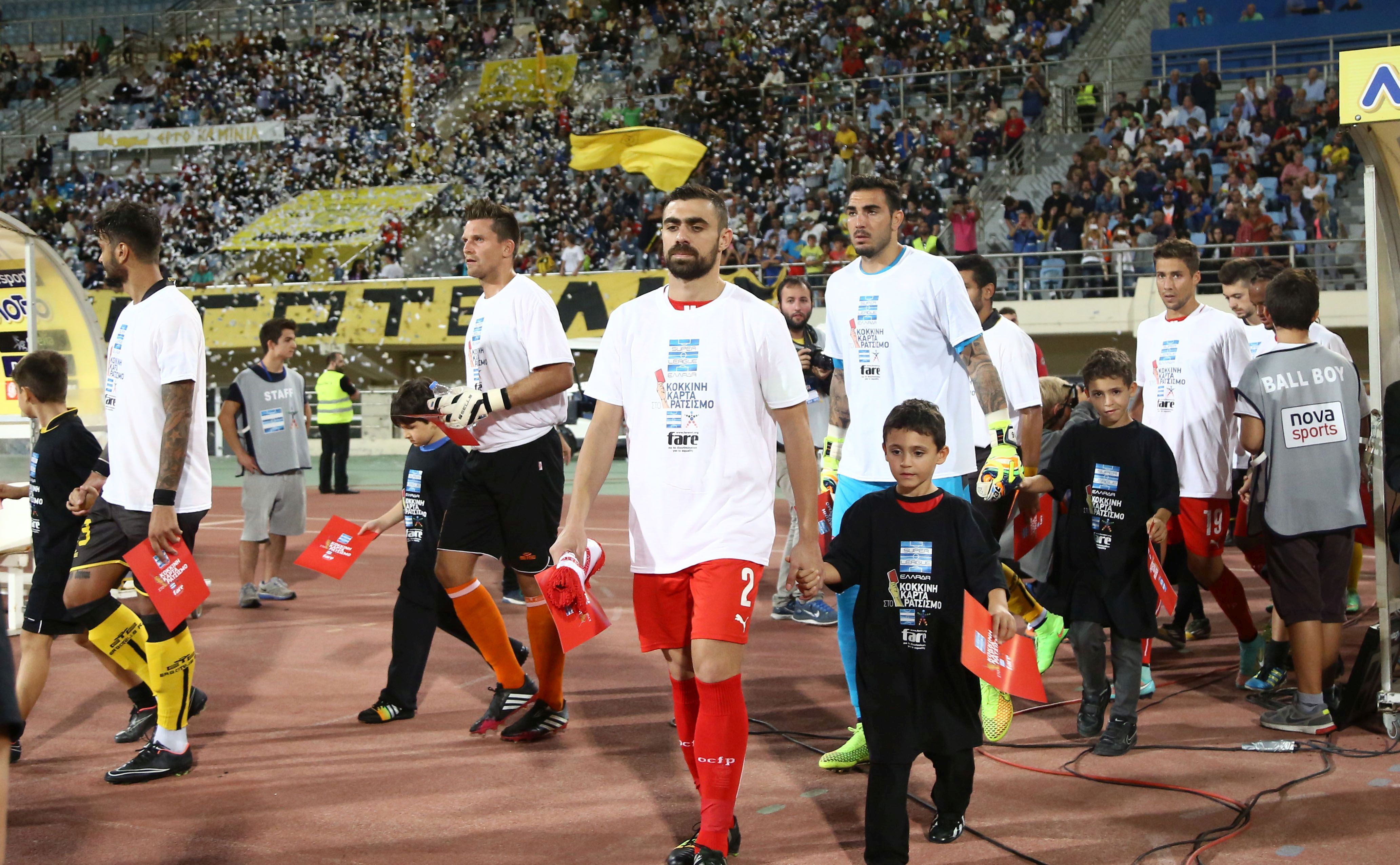 Last, MD 3 in all UEFA tournaments was dedicated to this campaign against racism. Before kick-off of our great fixture against Juventus, there was a "ΝΟ RACISM" banner on the pitch and all players have been photographed together behind it.