The people of the Legend celebrated most emphatically our club's birthday! On the 90th anniversary of our Olympiacos, more than 5,000 fans flooded the Kastella and Zea Marina coastline and girdled Olympiacos FC HQs so far as the C.F.P.'s emblematic first offices!
Symbolically enough, it was at 19:25 when the Legend's fans started gathering to commemorate our club's year of establishment! More and more people gradually flocked in, so by 21:00 no less than 5,00 people were there!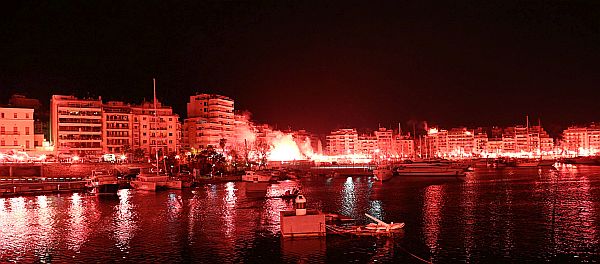 When the cue was given, 90 torches were lit up around Kastella and Zea Marina, starting from the C.F.P. first offices up to the Club's HQs; the whole region was illuminated! In total, more than 1,500 flares were lit up, and a zillion fireworks, launched from two different places, radiating the sky of Piraeus in Olympiacos colors, red and white!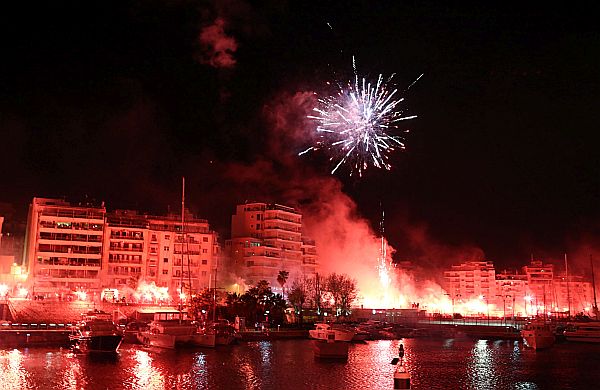 The fans sung the Legend's anthem, in one voice! The song "Olympiacos! Olympiacos!" and "Legend, hold on tight, may you have a zillion years more!" filled the air! The fans of Olympiacos, by means of their songs, turned it into a warm and utterly Olympiacos-style evening! Their vibe created a splendid atmosphere and sent a powerful message of unity and love in the Olympiacos'90th anniversary!
Watch the video: