Olympiacos partnership with UNICEF continues for the 4th consecutive year with the aim of securing vaccination for millions of children in Greece and abroad. The country's greatest Club gives daily and tangible proof of their support to people in need via the Club's charity work and great partnership with UNICEF!
More than 1 million children have now been vaccinated around the world and in our country thanks to Olympiacos FC's valuable help! In order to save even more children, we need your contribution as well. Dress up in "Olympiacos for life" style and add your bit to the efforts paid by Olympiacos and UNICEF be means of the 100% Campaign that supports vaccination programs all over the world.
Olympiacos next-gen Manthatis, Retsos and Androutsos, having taken their first steps in football at the Legend's Academy and being now members of the First Team, they actively participate in this campaign so that we ALL TOGETHER save many children's lives via UNICEF's 100% Campaign!
They actually sent their own message via Olympiacos TV: "We help vaccinate children and save lives. We all support Olympiacos' significant partnership with UNICEF. We all have the laurel-crowned adolescent in our hearts!"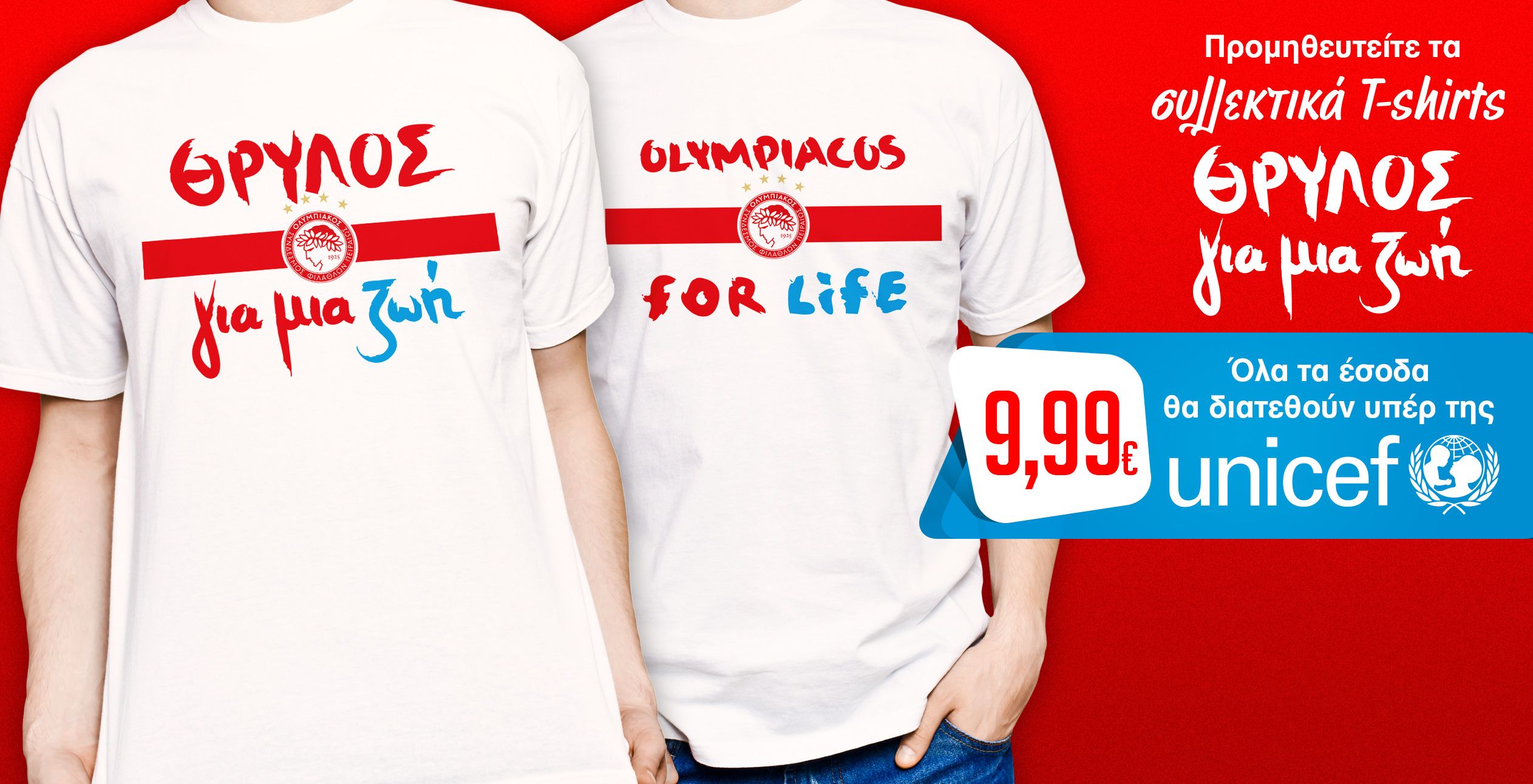 Visit our Red Stores or check online at www.redstore.gr and get your collective t-shirts in 2 versions: a Greek and an English one. On the Greek t-shirt you get the «Θρύλος για μια ζωή» message and the "Olympiacos for Life" on the English one
Its price is 9,99 EUR and all sale proceeds will be given to UNICEF, thus supporting our endeavor to help children who need us!