Olympiacos, who sponsors the effort made by the University of Harvard and the USA in general to connect with soccer, hosts the second International Conference "Reinforcing, Crossing, and Transcending Borders: Soccer in a Globalized World". Through this conference, the scholars that will be present will have the opportunity to discuss the way in which soccer can contribute to society, thus returning the love it's granted from the people!
Starting on Sunday, September 3rd, the participants in Harvard's conference, professors from all over the world, have arrived and are still arriving to our country and, on Monday morning, Olympiacos FC has brought these representatives of the academic world who are already here into contact with the Greek civilization!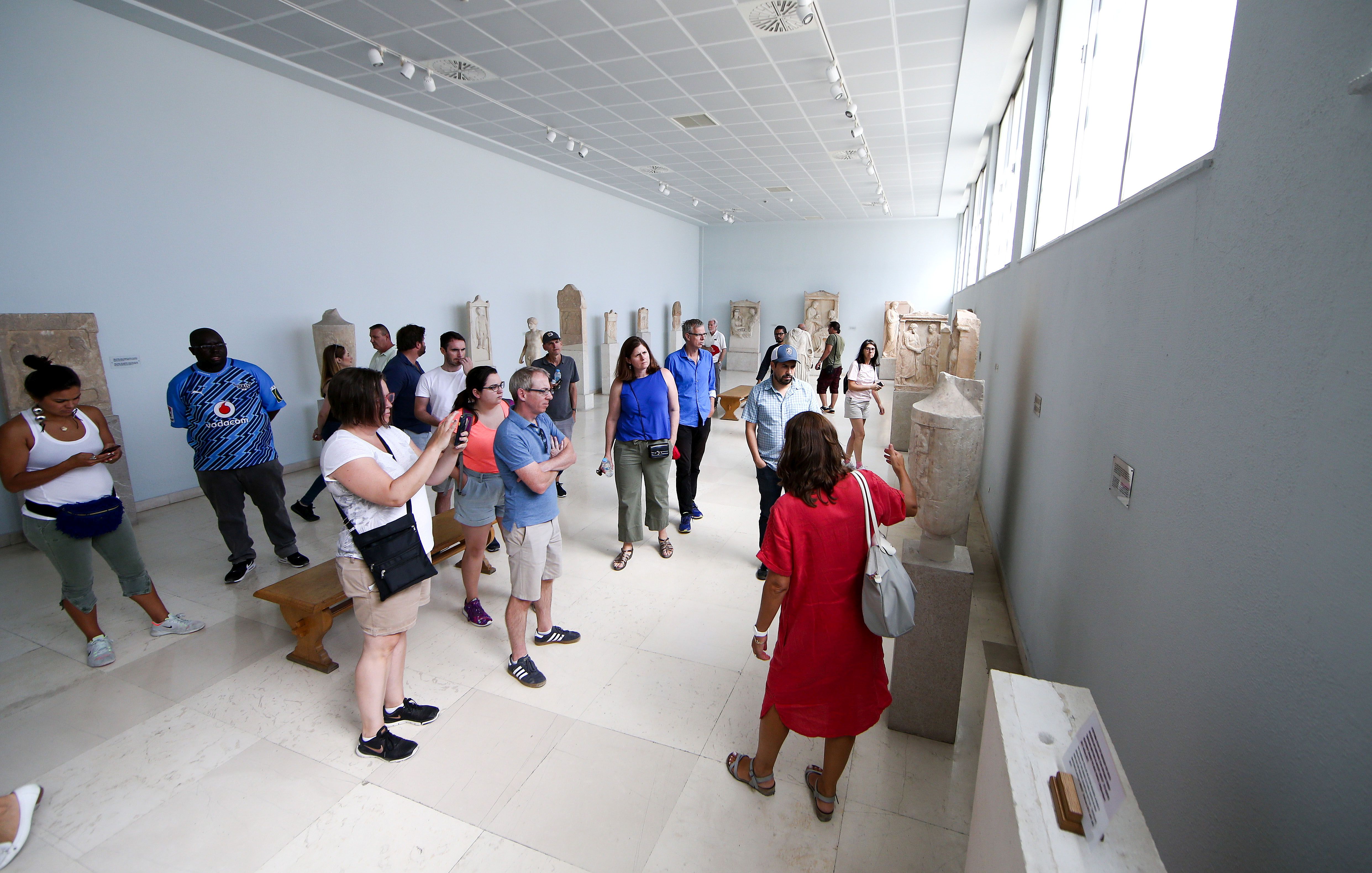 A part of the presence of these scholars in Greece of is for them to experience at first hand the great historical monuments of this country, which has created and taught the entire world about civilization and democracy! On the morning of September 4th, the participants started an extensive tour in Athens and Piraeus, visiting some of the most important sites, such as the Acropolis, the Panathenaic Stadium and the Museum of Piraeus. They had the opportunity to discuss with representatives of Olympiacos the influence that Ancient Greece had on the contemporary world. Simultaneously, they also discussed the Olympic ideal, its connection with the greatest Greek sports club, Olympiacos, and the Laurel-crowned Adolescent.
The morning tour finished with lunch in Piraeus, with the Saronic Gulf in the background and the deep blue sea. The visit to these wonderful monuments of our city lit the spark for endless conversations, related or unrelated to sports, involving the participants in Harvard's conference, which thanked continuously Olympiacos' representatives for the opportunity to experience at first hand the Greek civilization! In the evening, the program included a guided tour to the Acropolis Museum and the opportunity for the participants in the conference to see on the spot the wonderful findings from ancient times, which are safely disposed there, thus having another opportunity to get in touch with the Greek civilization, with which Olympiacos brought Harvard's conference participants into direct contact!