Olympiacos has given many big fights in the club's history; the one, however, going on from November 17th to date, is a daily struggle of life and humanity! No doubt, this is one of the most significant one in its illustrious history! Reference is clearly made to the support and substantial aid by the Legend to the struggle of life of Mandra residents hit by deadly floods.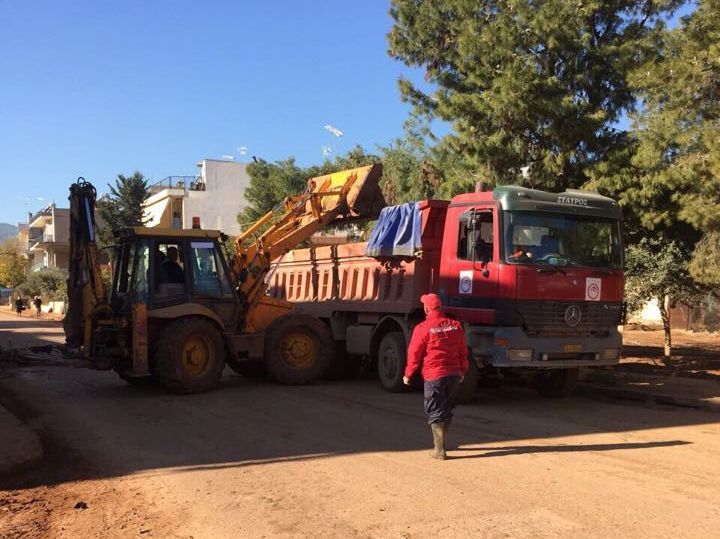 Last weekend (9-10/12), our country's biggest club stood next to those people who put on a daily fight to save their property from the muds! The entire Olympiacos organization, following a mandate by its leader Mr Evangelos Marinakis, is currently offering to Mandra residents what others fail to provide them with, namely substantial and tangible aid, and their everyday presence on site.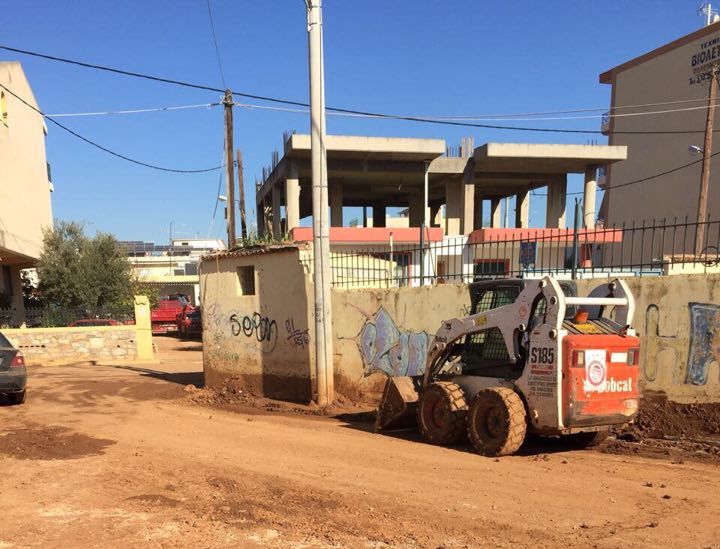 Karaiskakis SA President and CEO Mr Vassilis Vassiliadis, who is in charge of the entire operation and spends every day in this western Attica town, was once again assisted by Olympiacos veteran player Nikos Vamvakoulas, and Olympiacos FC, Karaiskakis and Rentis Training Center staff. They were on site to coordinate operations together with Mandras-Idilias Vice Mayor Mr Periklis Rokas.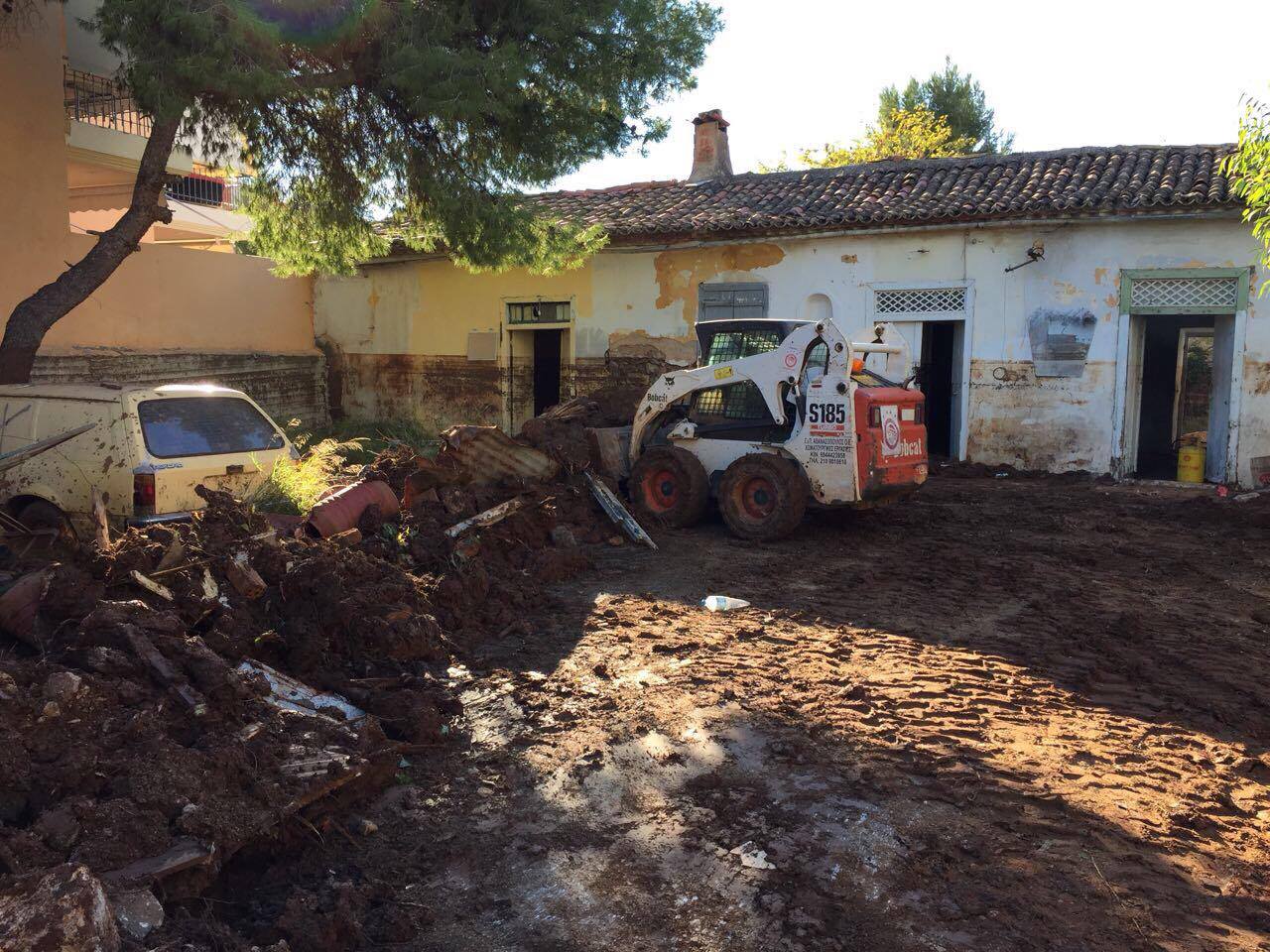 Earth-moving machine and trucks allocated by Olympiacos since early days of the Mandra biblical damage, didn't stop working for a single second this weekend as well! They hectically kept on cleaning up houses and residential yards in the region, while transferring muds of people's properties, so that things may return to normality.