On the very first day following disastrous floods in Madra, the leader of Olympiacos Mr Evangelos Marinakis gave a simple order: the entire organization of our country's largest club (Club, Karaiskakis SA, Rentis training center staff, Thrylos SA and the Academy) to address the problem as a single entity and provide relief! In any way! By means of certain deeds, not in words!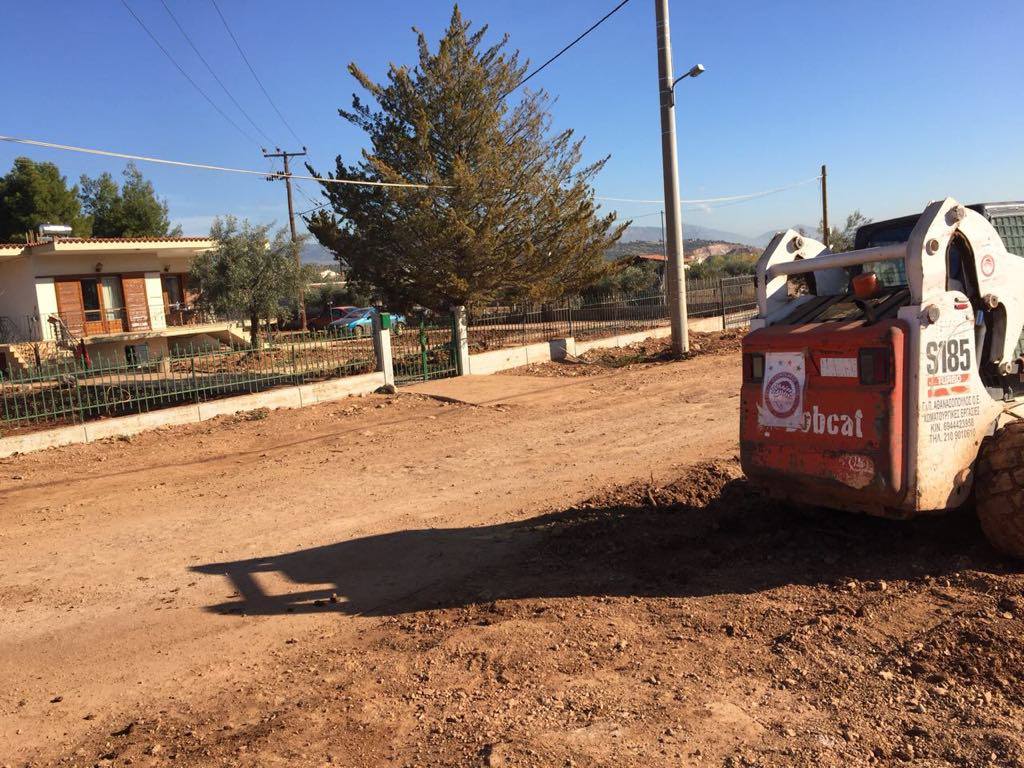 Cleaning up houses and their basements and yards, streets and various areas in neighborhoods continued, Wednesday (13/12), by all machinery provided by Olympiacos. Trucks and earth-moving machinery worked non-stop in order to remove all muds from local municipal cinema and the Mandras-Idillias Municipality depot.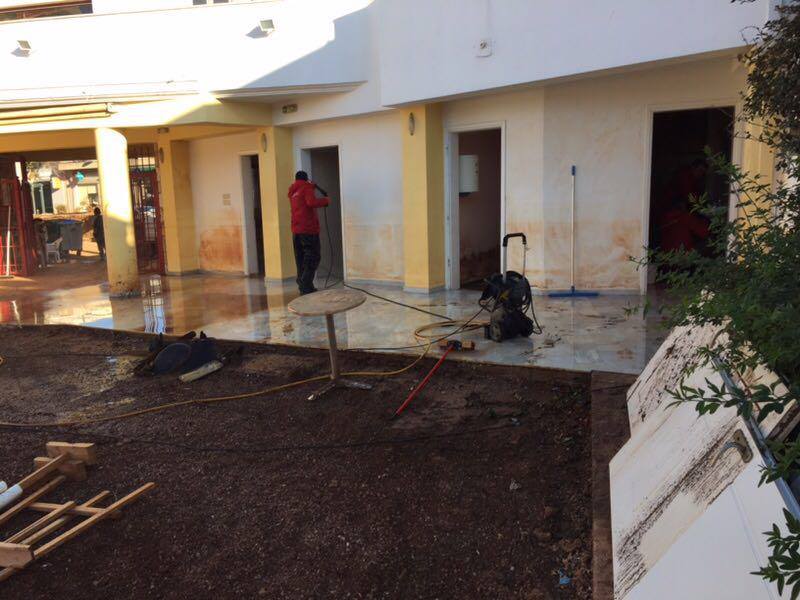 Damages suffered by the municipal cinema of western Attica were huge. Fridges, freezers, speakers and all bar cabinets were covered in mud that left no spot untouched. Karaiskakis SA President and CEO Mr Vassilis Vassiliadis, assisted by Olympiacos FC, Karaiskakis and Rentis Training Center staff, was coordinating all operation on the scene. Like all days, Mandras-Idilias Vice Mayor Mr Periklis Rokas was there as well.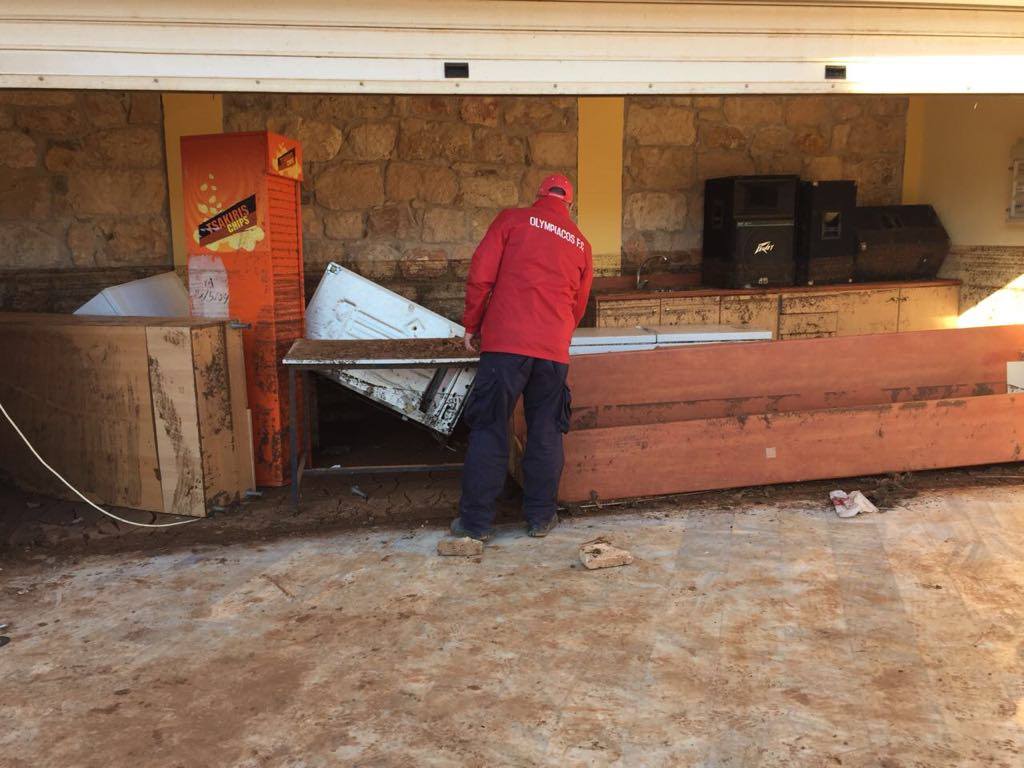 The bar's roll-up blinds and other premises have been fixed by specialized craftsmen. It mustbe noted that all are of the municipal cinema were covered in mud and Legend's people really had to struggle in order to put it back to operation.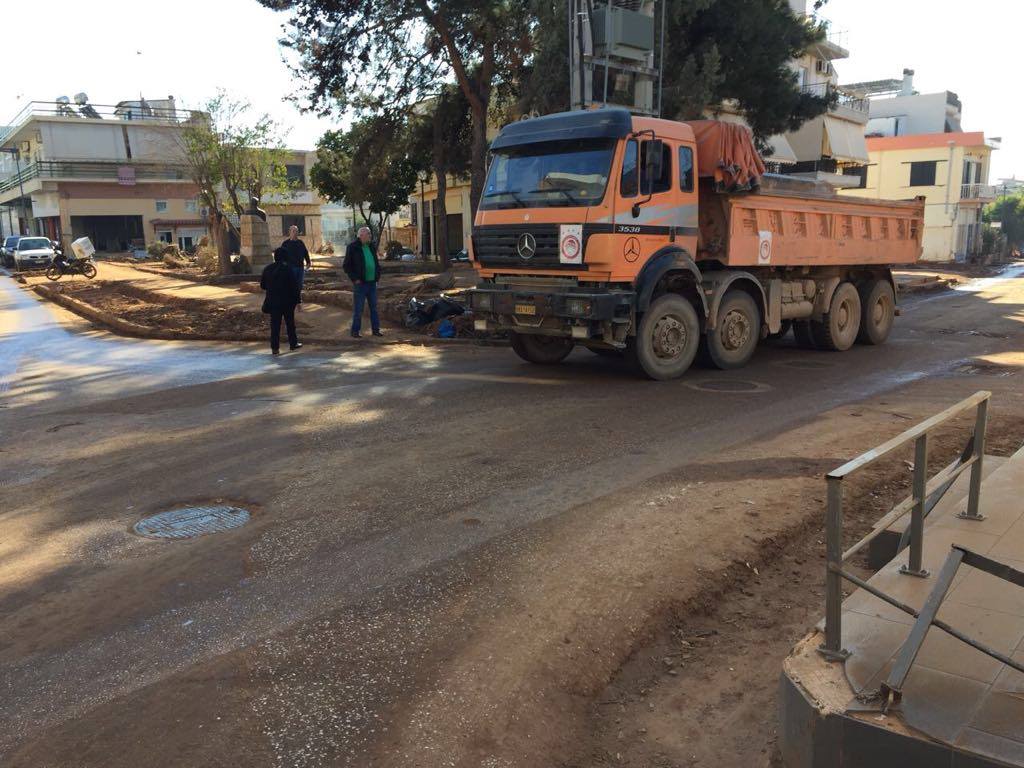 Our Legend's embrace would be incomplete without young kids from the area; so, today pupils from local Mandra schools were given athletic gear and apparel!