It doesn't matter that it's the holiday season.
It doesn't matter that it's the time people usually rest.
Whenever some of our fellowmen need us, we are there!
Therefore, again today, on Saturday, 30/12/2017, the crews of the Legend were once more at the side of the residents of Mandra, who were affected by the deadly floods.
Moreover, our team's leader, Mr. Evangelos Marinakis, had instructed that the works in the area won't stop for as long as it's necessary, and there will be aid in every possible way.
Thus, the earth-moving machines once again didn't stop cleaning the streets and sidewalks of this city of Western Attica.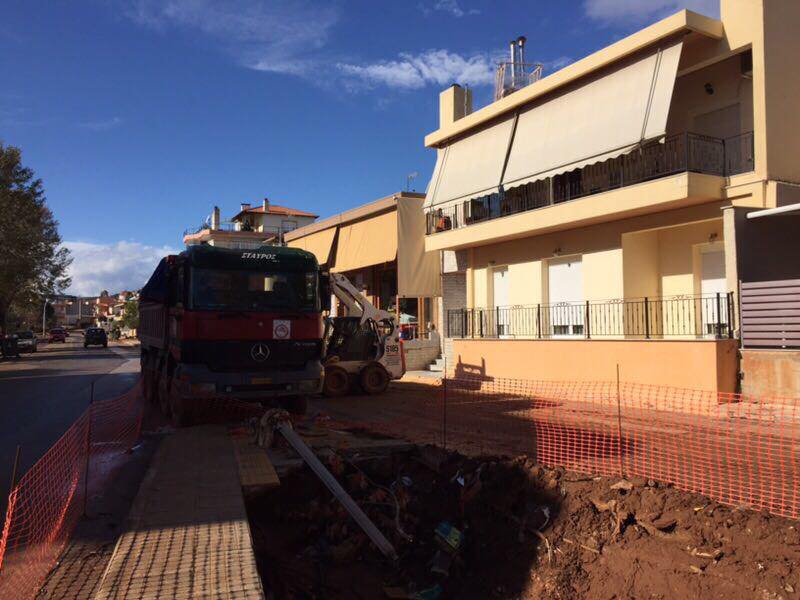 At the same time, Olympiacos' truck carried mud and debris brought by the rushing torrents into the landfill, so that the residents are able to circulate safely and easily.
It should be stated that the efforts were coordinated by the President and CEO of Karaiskakis SA, Mr. Vassilis Vassiliadis, together with members of Olympiacos FC, Karaiskakis and Rentis Training Center. They were escorted, of course, by the Vice Mayor of the Municipality of Mandra-Idyllia, Mr. Periklis Rokas.